House Gaming Oversight Committee Rushes to Fix Pennsylvania's Gaming Act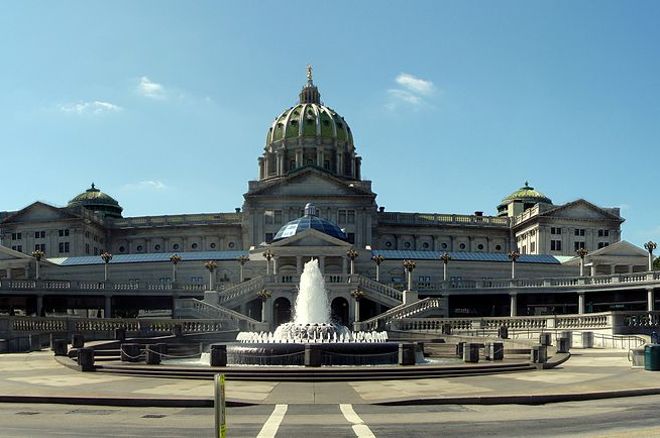 The Pennsylvania House Gaming Oversight Committee held a rare hearing Wednesday on an issue the committee and overseeing legislative body had already passed. Desperate times call for desperate measures.
Chairman John Payne is retiring next month after 13 years representing the state. He's worked tirelessly for years to bring consumer protections and added revenue to Pennsylvania, putting its casino industry on an even playing field with neighboring New Jersey. This was the 55th and final meeting on Internet gaming that he's held in the committee, yet he has no say in the outcome for the language he introduced and crafted to bring online gaming to the state.
He already did his part in getting AB 2150 — a comprehensive gaming bill regulating Internet poker, online casino games and daily fantasy sports, as well as expanding use of video game terminals in the state — passed through the House in June.
The issue is in the hands of the Pennsylvania Senate, which only has one more scheduled three-day session this year from Oct. 24-26. So Payne did the only thing he could to remind his legislative colleagues why this issue is important and needs to be addressed now.
Nothing really took place at the meeting that hasn't been said before. Poker Players Alliance Executive Director John Pappas spoke about why this should not be put off to next year, as did representatives from daily fantasy sports. There were only three speakers.
Pappas mentioned that just last week another site, Full Flush Poker, shut down leaving some Pennsylvania residents with no way to get their money back or hold the sites responsible.
There's also the issue of the state's Supreme Court ruling last month that a portion of Pennsylvania's casino law that provides local cities and counties with a share of the taxes that casinos pay on their slot machine earnings is unconstitutional. Justices ruled that the provision violated the state constitution because it imposed different tax rates on casinos depending on their size.
The legislature has 120 days to fix the issue or local municipalities could lose a total of $140 million in revenue each year. Pappas suggested that while the legislature considers what to do with the local share tax, it also consider online gaming.
"I think raising the issue of the local share tax is important because it is something the legislature has to address," Pappas told PokerNews. "There's no reason they can't do both iGaming and local share in one bill. Amending the gaming act to do them together makes all the sense in the world."
That's exactly what Payne asked for during a Tuesday hearing in the committee addressing the local share tax — for the Senate to amend the gaming act with a fix and send it back to the House.
The Senate shouldn't need motivation. The budget agreed to by the legislature and governor in July included $100 million in state revenue earmarked to come from gambling expansion. If the money doesn't come from gambling revenue, it will need to be found somewhere else.
However, the Senate has yet to move on the issue and time is running out. Pappas did say he thinks it is possible that a special session could be called or that legislative days could be added after Oct. 26, particularly with the local share tax fix a necessity.
"When the majority of casinos want them [and] legislators are hearing from their constituents who want it, and they're seeing the relative success of other states regulating it, it makes no sense to wait any longer," Pappas said. "Why wait until tomorrow to enact good policy today?"
Lead image courtesy of Wikimedia Commons/Niagara
Everybody needs an account at one of these online poker rooms! They're the biggest, the best, and we get you the best poker bonuses. Check out our online poker section for details on all the online poker rooms around.