SuperSport Becomes First Licensed Online Poker Room in Croatia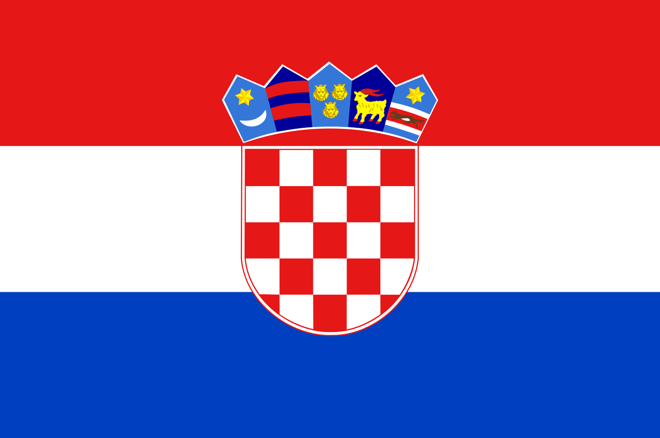 Despite online poker regulation being on the books for years in Croatia, heading into 2017 there was not one single licensed and regulated online poker operator in the country. That all changed Jan. 11 when SuperSport launched its online poker room to become the first regulated Croatian online poker room.
The Croatian government allows gaming operators to obtain an online sports, casino and poker license provided that they own a land-based casino in the country. Similar to French regulation, operators can offer their services to customers in other countries as well. Since SuperSport, a locally licensed sportsbook with over 300 street shops, operates a small land-based casino in Croatia, they were approved for a license.
This doesn't mean players from every country will be allowed to play at SuperSport. Residents from some countries are excluded, including those in the United States.
That being said, SuperSport expects around 95 percent of its customers to be from Croatia. One reason could be that the currency used on the site is Croatian Kuna and there are relatively expensive foreign exchange rates and fees for players using other currencies. The company will market to Croatian residents starting out.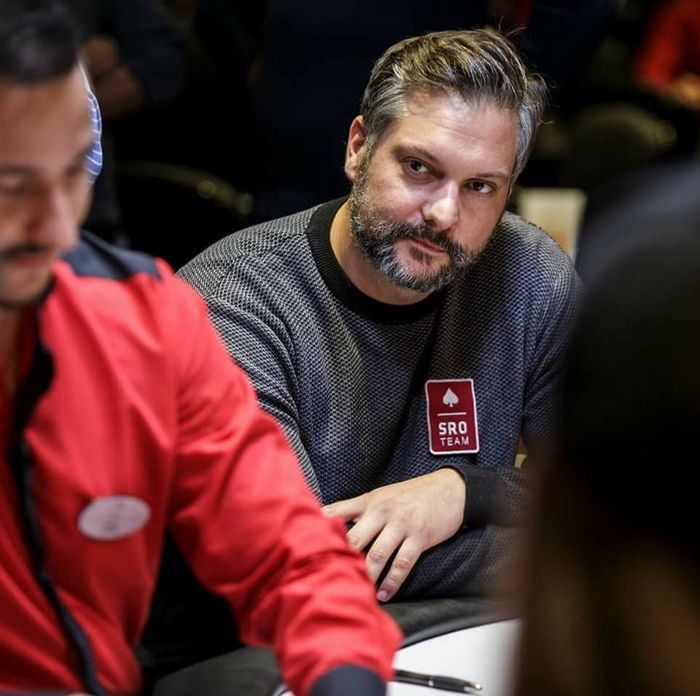 SuperSport Head of Poker Vedran Katic spoke to PokerNews about online gambling in Croatia, the launch of SuperSport and his involvement in the world of poker.
Katic said Croatian licensed online casino gaming began last year with state lotteries offering regulated games. SuperSport launched online casino games in Croatia near the beginning of the year and regulated online poker in Croatia Jan. 11.
SuperSport is a well-known brand in Croatia and began operating street shops 13 years ago. SuperSport has been operating its Croatian-licensed sports wagering website for over seven years. However, opening an online casino and poker room took more time, even with passed legislation in 2009.
"There were other bureaucratic and technical issues that prevented licenses to be issued until last year," Katic said. "The state lottery was the first to launch an online casino based off of the 2009 gaming regulations, which then made it possible for others to enter the market, because they covered all the problems connected to the whole infrastructure needed for the Ministry of Finance to be able to oversee all the concessions."
Katic said the company spent two years developing the online casino and poker license. For starters, the company had to wait to invest resources until the state lottery declared its intentions. Then, SuperSport developed its own in-house poker software, primarily because online poker infrastructure had to be based in Croatia.
"Developing poker software is very, very difficult," Katic shared. "It is very complex for developers, who are usually not poker players themselves. We wanted to make custom branded software with the software being completed fresh. When players first sit down, they can feel like they haven't seen it anywhere else before."
That being said, SuperSport likely would have launched online casino and poker games last year if they could have.
"One reason we didn't start sooner is that the licenses run from Jan. 1 until Dec. 31," explained Katic. "For example, if we launched in June, we would have had to pay for the entire year for the license, instead of it being prorated. The license costs 4,000,000 Croatian Kuna, which is about €600,000 per year. So starting at the middle of the year would effectively mean we would have lost a couple million Kuna."
According to Katic, the first day of online poker for SuperSport was a success, with a peek of 190 players enjoying ring games at mostly lower stakes. To add a bit of local flavor, the ring game tables are named after the more than 1,000 islands in the country including Hvar, Vis, Rab, Krk and Brač.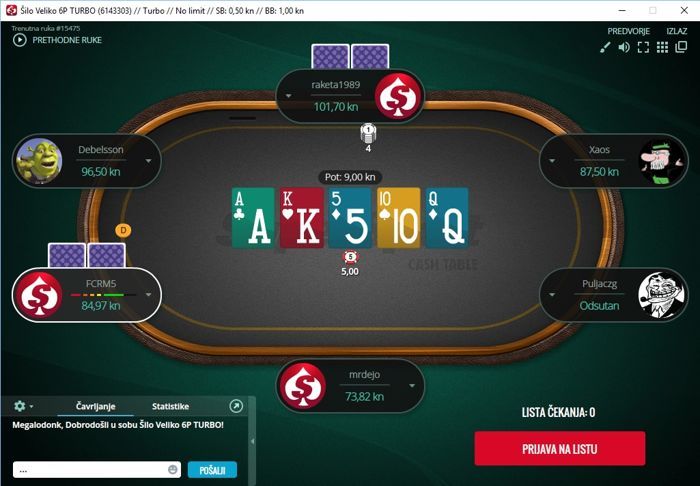 Since the software is still in beta mode, the only game offered at the launch was the most popular poker variant in no-limit hold'em. Cash games are currently the main focus, however, players at SuperSport can enjoy tournaments on a limited schedule. During testing, the software ran smoothly and without glitches.
Katic expects SuperSport to offer its customers a bigger tournament schedule and other poker variants, including Omaha, in the future.
"We want to develop in line with player liquidity that the poker network is going to bring," Katic said. "For example, if we want to have fast-fold poker, want to have lottery-style sit & go tournaments and want to have all these popular types of games, you have to have quite big liquidity."
The online gaming provider's current goals are to increase its reach by allowing players to access the software in a number of ways.
"For now we are just focusing on the basics and we will have a mobile version and probably a web browser version in addition to the downloadable software currently available for both the PC and Mac," Katic said.
The software is geared for local recreational players and third-party software (including HUDs) is prohibited. Seating scripts are not allowed and the software was intentionally designed to not allow player searches.
While SuperSport's poker team is small, the group will leverage the bigger SuperSport employees for support.
"In a meeting for poker, we have the CEO, COO, CTO and all of the bookies that play poker," he said. "As time goes on, the team dedicated to poker will grow depending on how much interest there is."
Players should rest assured: One of their own is in charge of SuperSport Poker. Katic has enjoyed online and live poker for many years and was formerly involved in the site launch on the now-defunct Entraction Network.
There has had some success in related markets with similar operators, like Georgia, which is also ring-fenced but able to offer its services outside the country, including Adjarabet, which currently maintains an average of 500 ring-game players based off a seven-day moving average, according to PokerScout.
Lead image courtesy of Wikimedia Commons