Bill Perkins, Poker Streamers Set Sail to Virgin Islands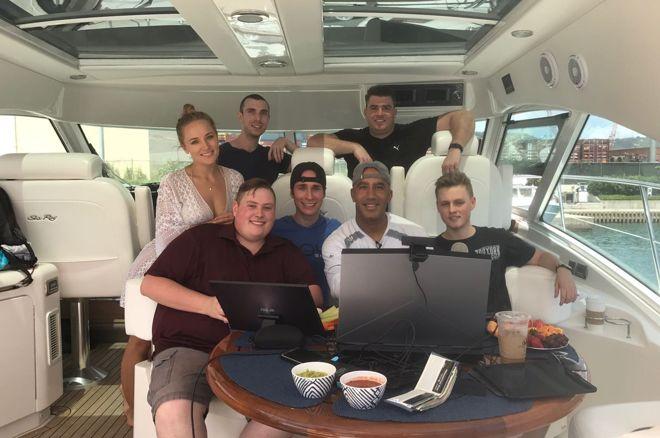 The StreamBoat is officially docked at Jost Van Dyke in the Virgin Islands to continue the week-long stream party with Bill Perkins and his favorite poker streamers plus three.
Poker and IRL streaming like you've never seen before... starts tomorrow with @bp22 @JeffGrossPoker @jaimestaples… https://t.co/mb23FjIRyF

— TwitchPoker (@TwitchPoker)
The #StreamBoat is keeping a following for all the PokerStars players who didn't make it to the boat. Christopher George and Ryan Forbes were lucky enough to make it on, as did Perkins' model friend Lara Sebastian. Jaime Staples, Jeff Gross and Matt Staples are all also coming along on Perkins' yacht.
Prior to the stream-a-thon, Staples had this to say.
"I can't believe it's happening. It's going to be a lot of fun!" Staples said to PokerStars regarding the StreamBoat. Basically, a bunch of the best Twitch streamers will be living on Perkins' amazing boat, and streaming the entire thing while they cruise.
On March 22, the crew set sail and made it to the Hendos Hideout March 23.
Follow the action on the StreamBoat with the gang on their Twitch pages: ThirstLounge, JeffGrossPoker, PokerStaples and MattStaples through March 28.
Lead image courtesy of Bill Perkins
Finding a trustworthy room to play online poker can be a monumental burden. That's all the more true if you're just looking for a place to play poker for free. We've listed five of the best play-money poker sites to enjoy and help hone your skills.