Road Warriors, Part 2: Staying Sharp and Making it to the Top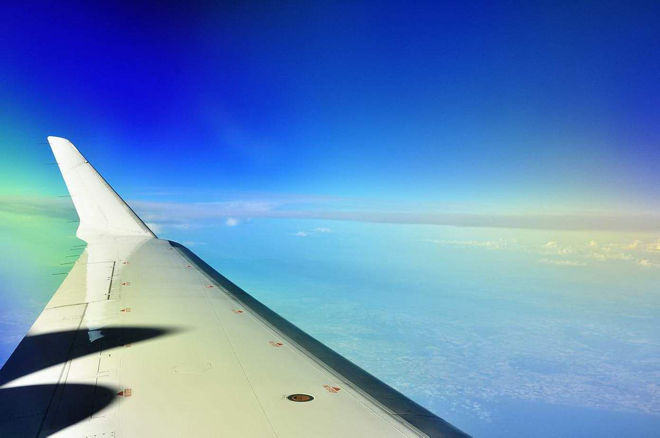 PokerNews is taking a look at life on the road for players hoping for a shot at poker glory. There is much more to it than glamorous casinos, cocktails and living the high life. Several players shared their stories and offered their advice for those considering life on the road.
TABLE TALK
Along with the concerns over hotels, packing and money management, there is also another major concern about being on the poker road: staying sharp and playing at a high level. Top players continue to read, study and work on various aspects of their games, even the Poker Brat, who recently took to Twitter to describe some of his travel schedule and outlook on self-improvement.
Spent last 24 in Vegas, now back in LA to put all of my focus on poker, poker tournaments, practicing, and improving. #PHAlwaysGettingBetter

— phil_hellmuth (@phil_hellmuth)
Even the best players in the world don't make that many final tables and rarely win. They may only cash about 30 percent of the time, WPT commentator Mike Sexton said. Successful players must practice and study to break through.
"Most people just see the glamour and money that comes from winning WPT titles and WSOP bracelets," he said. "They don't think about the hundreds of hours of training and years of practice and experience, and being knocked out numerous times in tournaments, it took them to rise to the top. If you win a big event, it makes up for all the bad beats and frustration along the way. Savor the win and the money because it just doesn't happen that often."
Sexton said many of the young guns who win on the WPT live, breath, eat and sleep poker, always working to improve and constantly discussing poker hands with peers they respect who may suggest an alternative way to play hands.
"Perhaps a check or check-raise in a certain situation, bet a larger or smaller amount on the turn or river," he said. "Discussing hands with people whose game you respect is perhaps the best way to improve."
Longtime pro Blair Hinkle, who has more than $3.9 million in live tournament winnings, believes it's always important to reassess one's skills and adjust as needed.
"Self-awareness is one of the most important skills a poker player can have," he said. "Being aware of your shortcomings at the table and in everyday life goes a long way in sustaining a career in poker."
"Self-awareness is one of the most important skills a poker player can have."
Along with selecting the right tournaments for best return on investment, New Jersey poker pro Cathy Dever said it's important for players to know what level they're comfortable playing at and stick with it.
"I still haven't moved up from $2-$5 cash games because that is where I am most comfortable," she said. "Be mentally prepared for all of the challenges that come with playing and traveling for a living."
PITFALLS & MOVING ON
Party. Poker. The two words almost seem synonymous for some rounders. There's even a whole online company using the name.
From Vegas clubs and late nights to cocktails and other substances, there are numerous options for players out for some excitement – especially in a game that is geared toward individualism and self-reliance. Many players have seen others who drifted off the tournament scene after letting outside influences affect their games.
Beyond the typical partying/high life aspects of spending so much time in a casino, Sexton said a big score can have an effect on those who may take their big win as a sign of some massive skill advantage. There is certainly skill in poker, but a nice cash tends to naturally inflate the ego.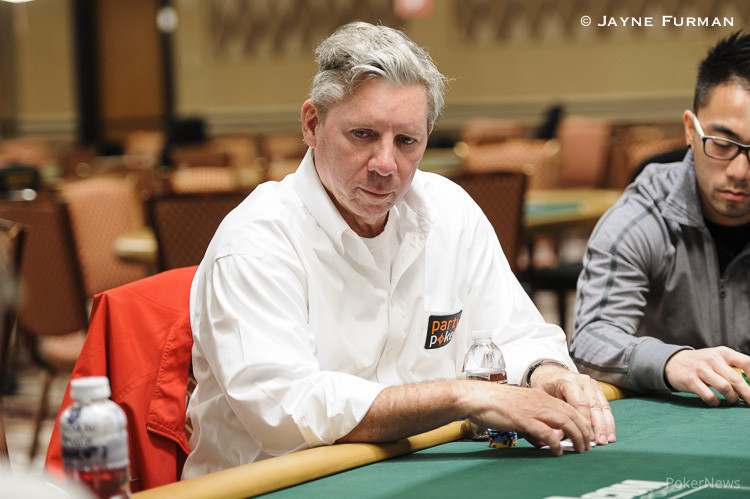 "When you make a big score, it's easy to think you're better than you really might be and thus you start playing in bigger cash games and tournaments," he said. "Your money depletes before you recognize that perhaps you're not as good as you think and were playing a bit out of your league. And when you win, some party too much, go to clubs, pick up the tab for friends, start staking players or loan them money. Many times that doesn't end very well.
"The pitfalls of losing are doubting your ability, playing worse to make up for what you've recently lost, drinking, drugs, depression and perhaps worst of all is running out of money where you're out of action or you have to try to get staked or borrow money from your friends – or worse, from Guido paying the vig."
In his decade of professional poker, Hinkle has known quite a few players who have moved on from poker because of poor bankroll management, life management, partying or low skill level. Players who remain successful find a way to have some relaxation and downtime balanced with a professional or business-like approach.
Beyond professionalism, some players (such as Hinkle's brother Grant, who recently won the $1,675 WSOP-Cicruit Choctaw Main Event for $375,427 in Oklahoma) find it more of a part-time passion, drifting in and out of events while balancing life with a day job.
Blair Hinkle has seen players come and go on the felt and believes many have had the talent, but lacked that one major score to push them over the top in the poker world. Some find talents and skills in other areas and move on to other successes rather than fitting the stereotype of "poker flameout."
"He went back to school, then went to pharmacy school and now he is a head pharmacist at a CVS here in Kansas City."
"I have had a few friends that moved on from poker," he said. "One of them actually dropped out of school at the same time that I did to start playing professionally. He was definitely good enough to keep playing, but a few tough beats deep in tournaments kept him from getting that monster score tournament players really need to keep up with the swings of the game. He went back to school, then went to pharmacy school and now he is a head pharmacist at a CVS here in Kansas City."
Dever (read her story here in Part 1 of this series) is frank when considering her life on the road. She loves what she does, but there are concerns. It can be a lonely, stressful grind, but a life she loves nonetheless. For Dever, the support of family and friends fuels her desire for even bigger scores.
"I think it's very important for the people that love you to support your dreams," she said. "It's a lot harder than some might imagine. It's hard work and very long days at times. It's stressful on your mind and body."
A STORY OF UPS & DOWNS
Ben Keeline may know the peaks and valleys of the poker world better than most and can serve as inspiration for anyone considering a life in poker. Around midnight on June 7, Keeline, 30, sat behind a mountain of chips with a chance to win the most money ever in his life in the WSOP's $565 buy in Colossus, which featured 21,613 entries.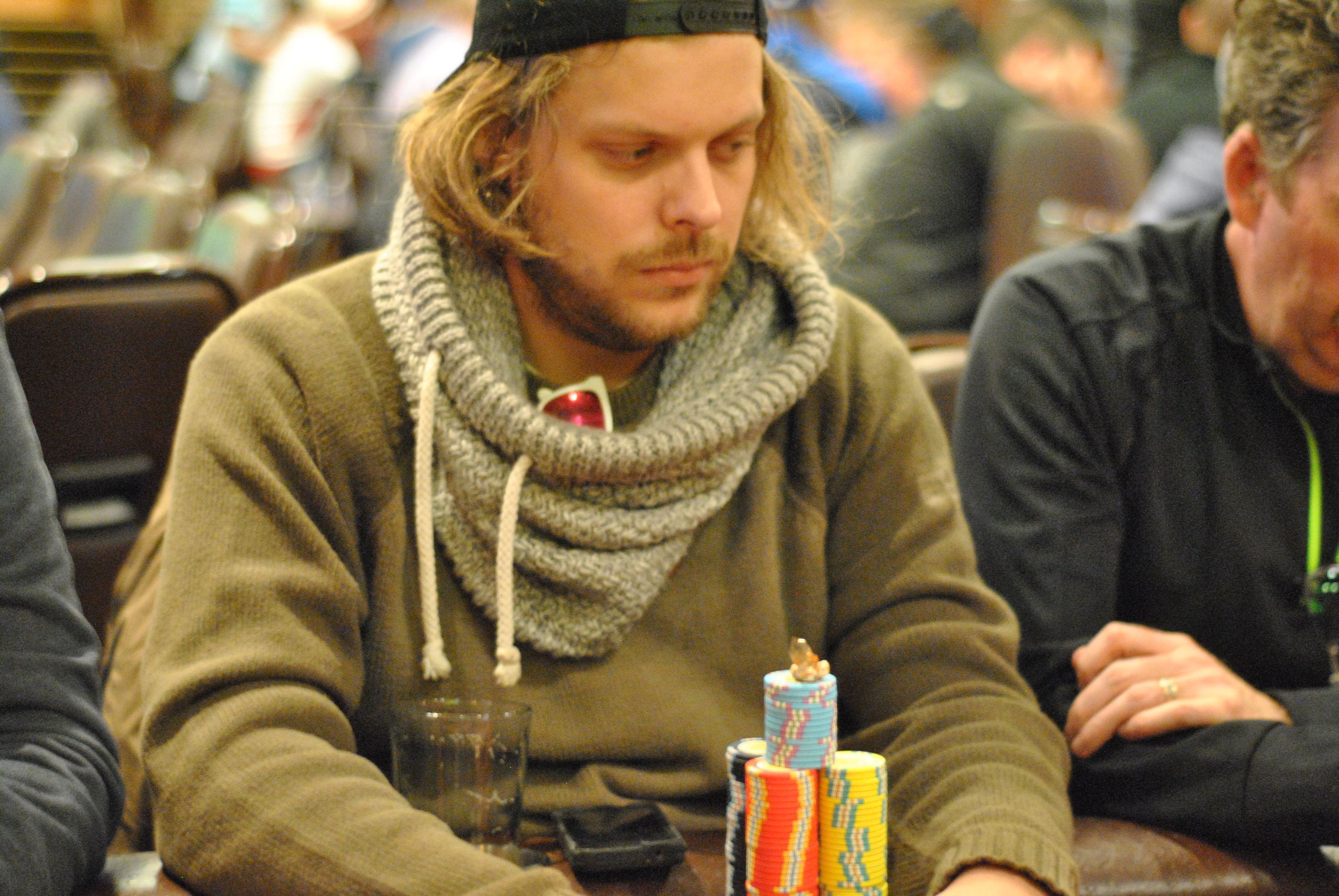 After playing for six straight days and with friends, family and fans taking in the action, Keeline was in a position any player would envy. He soon walked away with a million bucks and gold bracelet added to his resume. Only a few weeks earlier, the WSOP spotlight seemed more like fantasy than a real possibility.
Growing up in Chicago, poker became a passion in high school. Keeline and several friends gathered to watch the action on ESPN each week while playing their own low-stakes games. After high school, he continued running and dealing home games and charitable games.
"I remember after dealing some home games bringing home $700 or $800. I felt like I had made it," he said. "But I was still living at home with my parents a lot of the time."
When bills entered the picture, Keeline realized scratching out a living involving poker would be difficult. Needing a more secure source of income, he worked as a cook in the Chicago area. He moved to Colorado a few years ago.
"I basically got into poker as a profession after leaving my job," he said. "The restaurant I was working at just closed. I was supposed to be taking over the chef's position and was excited about that. And then it just shut down without any warning. I was stuck in a position where I had bills to pay."
Poker offered a pick-me-up at just the right time.
"I basically got into poker as a profession after leaving my job."
Keeline was scheduled to begin a job at McDonald's in October 2013 when a friend offered to back him at a WSOP Circuit stop in Hammond, Indiana. He ditched flipping burgers and won a $150 buy in tournament for $14,000 the first night. Three days later, he won a $580 event for $41,246. He added a fifth-place finish for $4,776 and tied for Player of the Series.
For the next three years, Keeline bounced around the country on the poker tour with some nice five-figure scores. But financial swings became too much, something Sexton said can be a major challenge for anyone.
"The ups are good, but the downs of losing are the toughest part to deal with," he said. "When you don't cash in a while, you start questioning your ability and whether or not you're good enough to make it out on tour. Even if you think you're playing well, but truly are running unlucky, that's tough to deal with. When you bust out on a bad beat, your vocabulary is primarily, 'Not again! Why me? Why me again?' I believe the mental toughness you have to deal with in tournament poker is tougher than in any sport in the world."
After some setbacks and after being dropped by his backer, Keeline settled back in Colorado in January 2015. And then came Uber. College students in Boulder became his best customers.
"I pick up college kids who don't want to walk five blocks, a lot of real nice short trips," he said. "It's easy work. I average about 28 bucks an hour working about 30 to 40 hours a week pretty much completely in my leisure time."
The job allowed him to scrape together funds to play some events at last year's WSOP. But his bankroll was thin and the odds stacked against him. In the Colossus, at one point Keeline was down to a single chip. But as the saying goes, "All you need is a chip and a chair."
His fortunes turned and he won several hands in a row.
The rest would be poker history; he went on to win the Colossus and a massive payday. The timing couldn't be better. With bills and not much in the bank, the win certainly set the Uber driver up.
"It's been a big change from where I was a few weeks ago," he said after the win. "I'm certainly going to keep playing poker, but my desire is not to play full time."
Keeline plans to manage his poker bankroll so that he has plenty for his future. He has notched some nice five-figure tournament scores since the WSOP and he hasn't ruled out continuing to drive for Uber – just maybe now in a new sports car.
Check out the first part of this series here about life on the tournament trail.
Lead image courtesy of mike gnuckx/Flickr
Everybody needs an account at one of these online poker rooms! They're the biggest, the best, and we get you the best poker bonuses. Check out our online poker section for details on all the online poker rooms around.