Road Warriors, Part 1: On the Road and Keeping the Cash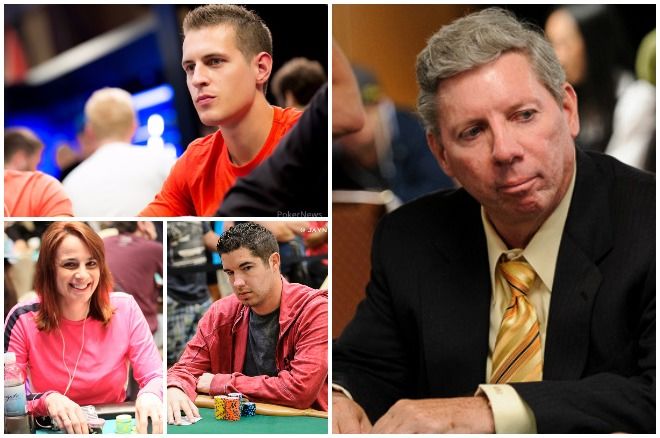 It's a been a tough weekend. No tournament winnings and the cash game siphoned off more money. Being card dead and then some bad luck after a nasty river card didn't help.
Then there's that bar and restaurant bill and now the flight home after 10 days in a casino. This poker trip was a bit depressing. Next month has to be better or it may be bartending time. Or selling insurance. Or maybe Uber needs another driver?
Here's an inside scoop to life on the tournament trail.
***
Making a living playing poker is tough. It's a life many dream of – traveling from casino to casino bluffing, betting and raking in the big bucks. It's a world of high-end casino hotels, fancy meals, splashing chips in tournaments and cash games and partying with celebrities.
Reality may be a little different. Making a living on the poker road can be a tough deal. For many grinders who travel the tournament circuit, there are plenty of ups and downs and managing that lifestyle can be the difference between success or failure. PokerNews takes a look at life on the poker road from those who have been there.
ROAD WARRIORS
Life on the poker road is not always glamour and glitz. Much like the professional golf or tennis tours, players are responsible for themselves and there are many factors to keep in mind from the buy in budgets and airfare to the mundane things like packing and booking hotels. For those with families, keeping the home front running smoothly is a key concern as well, making sure bills and the mortgage get paid.
Along with the day-to-day travel and life concerns, there are many temptations for those with enough skill to play regular tournament poker. Living in a casino for much of one's life is not an easy proposition.
While some may choose to live it up on the road, others treat these trips as a business trip – a means to make a living for themselves or their family. Many recommend keeping a regular routine to stay "in the zone" – working out in the hotel gym, eating properly and staying in the right mental state.
"If you play tournament poker for a living, travel is part of the deal."
"Some players like to go out on the town and party when they get knocked out of a tournament while others look at it as a work trip and go play cash games or online poker when they get knocked out of a tournament," said World Poker Tour commentator Mike Sexton.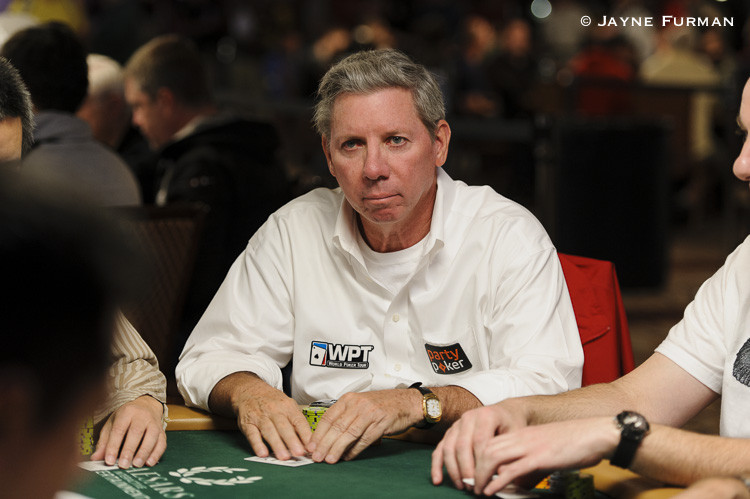 Some of these tasks come with the territory, Sexton said.
"But if you play tournament poker for a living, travel is part of the deal," he said. "You need to deal with it in a professional manner: Plan in advance to get better airfares, budget your expenses, have a plan for the events you're playing, get plenty of rest and exercise, eat right, study and be focused when it's time to play."
Many also avoid gambling outside the poker room, where the casino has a huge advantage over the gambler. The dice tables and blackjack pits have proven a leak in many players' games. For the average tournament traveler, money is, of course, always a concern. While a player might have a nice score here or there, the same player may have spent thousands of dollars on buy-is and have struck out in cashing.
Cathy Dever, a native of Ephrata, Pennsylvania, now living in Brigantine, New Jersey, started playing online in the mid-2000s. She soon took a WPT boot camp and jumped right in playing live events.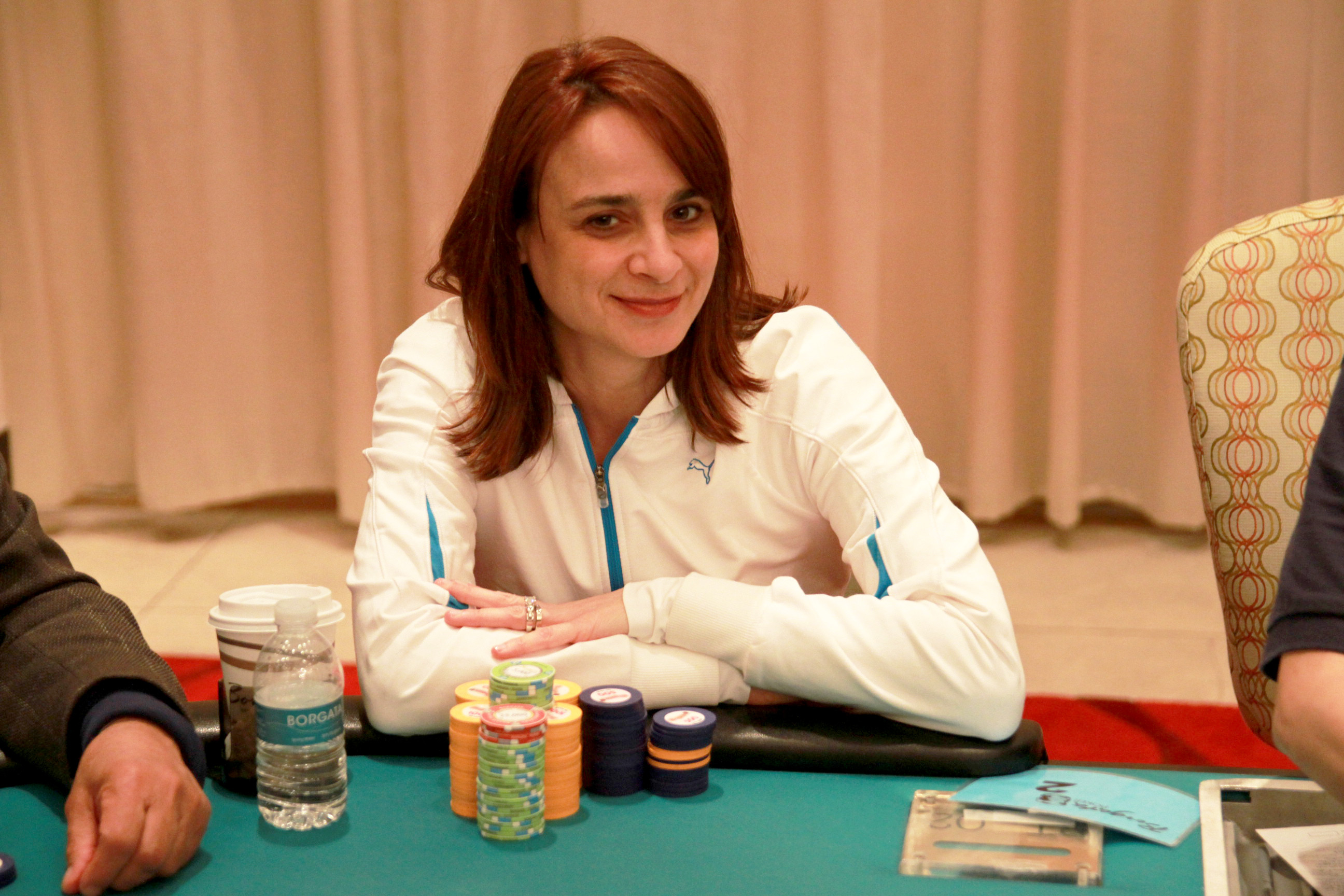 She now plays the five Borgata series in Atlantic City, an event at the Seminole Hard Rock Poker Open and the Big Stax events at the Parx in Pennsylvania. She spends her summers in Las Vegas for the World Series of Poker. Dever's buy-ins average from $300 to $3,500 with exception of the WSOP, where she may play some bigger events and the Main Event.
About two years ago, Dever began playing cash games on a daily basis. Life is busy at times, but she enjoys doing what she loves and tries to find balance. Much of her travel is alone, but she makes time for friends and meeting new people.
"Sometimes traveling so much can get lonely."
"My biggest issue is eating right or just being tired of eating out and missing a home-cooked meal," she said. "Also living in hotels all of the time, sometimes traveling so much can get lonely. And a big one for me, the most important issue, is safety. I want to know I'm going to be safe wherever I travel, especially alone, but there's always uncertainty."
BUDGET BATTLES
There is also uncertainty financially. Playing poker for a living is not like other jobs. Even if a player has a backer, he or she still has skin in the game. Ultimately, it's their own money on the line and fortunes can weigh in the balance on the turn of a card.
One of the biggest challenges is dealing with the constant thought of going broke, or at least losing a big chunk of your bankroll.
"I don't have any investors or backers," said Dever, who has about $386,000 in live tournament winnings. "I started with my own bankroll and I have to work from that. It fluctuates greatly. Playing poker can be very volatile so going broke is always a concern. I want to continue to work at something I love to do. So yes, that's always in my mind. I don't have any children so that makes this choice to play poker for a living a lot easier."
"Playing poker can be very volatile so going broke is always a concern."
Constant adjustment and following a budget is extremely important to keep one's head above water and excel. Like many pros, Mike McDonald, ($3.1 million in tournament winnings) offsets personal risk by selling action to others. Although he doesn't really have a financial plan, McDonald doesn't feel there is much of a risk of losing it all at this point and offers some advice for other.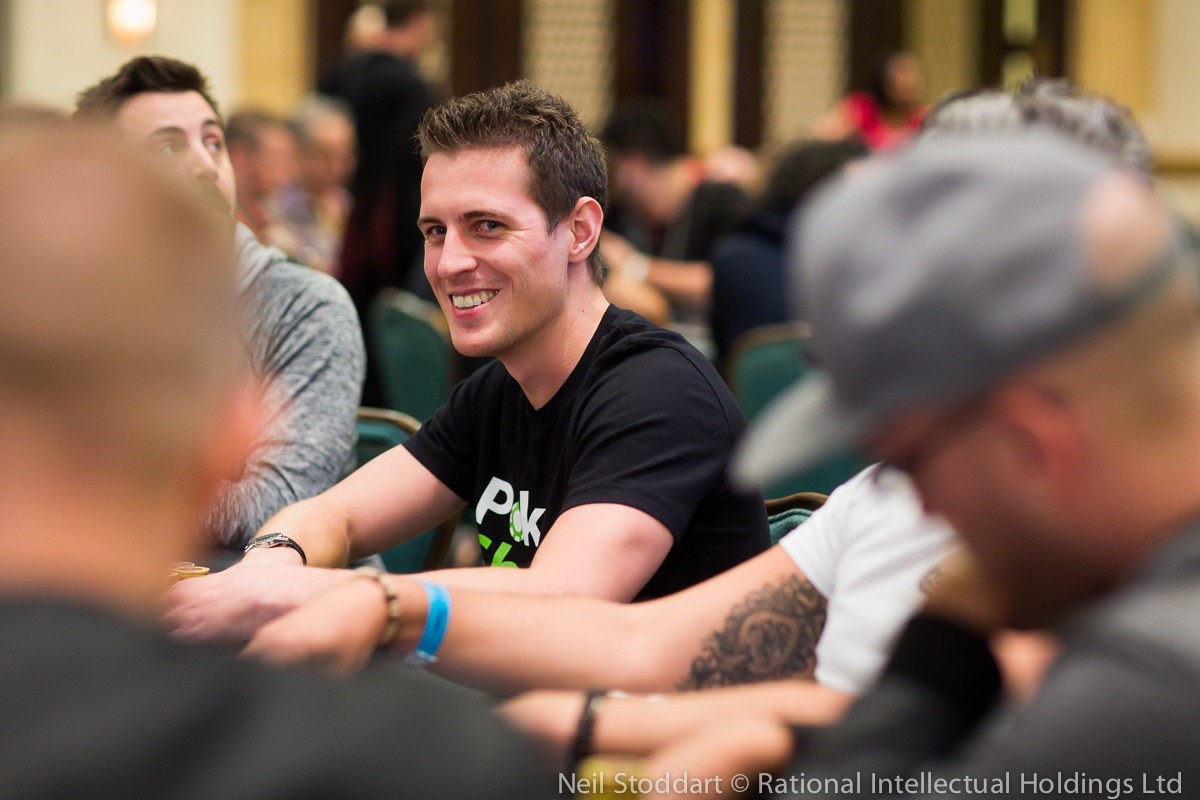 "Control your costs and don't take too big of pieces in other players," he said.
After a few years of online success, 31-year-old Blair Hinkle turned pro in 2008 after being mentored in the game by his University of Missouri roommate James Mackey.
Mackey continued his success at the tables and Hinkle went on to his own success in both live and online poker. Hinkle, who is based out of his hometown of Kansas City, Missouri, has had numerous six-figure scores in his career including WSOPC championships and a Heartland Poker Tour title for $223,411 in October.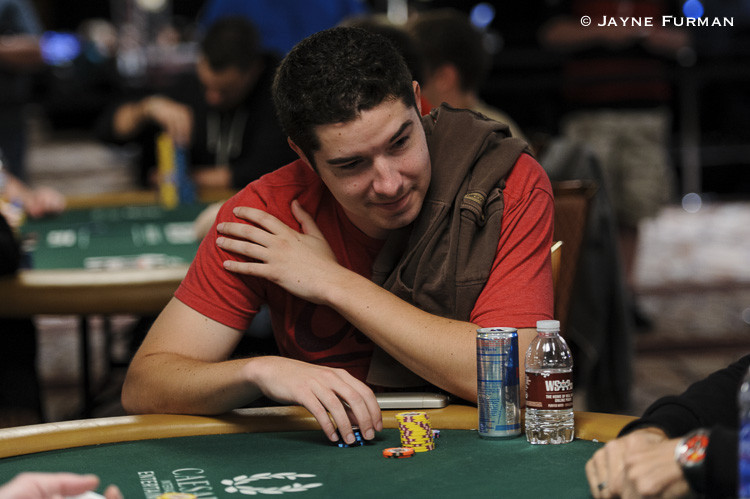 Hinkle now plays about 60 live tournaments a year with buy-ins ranging from $500 to $10,000. It can be a grueling schedule for players like Hinkle, who stick solely to tournaments.
"I will hit up a few stops a month until the holiday season where things slow down a bit."
"During the beginning of the year I travel a lot more for poker," he said. "There are a lot of good stops every other week it seems. The WSOP grind usually wears me down quite a bit and then I will hit up a few stops a month until the holiday season where things slow down a bit."
Early success in his poker career has been crucial for Hinkle staying afloat during some of the normal downswings that come with attempting to play poker for a living. Bankroll management is probably the No. 1 thing that ends a skilled player's poker career, he said. A few rules Hinkle tries to follow include:
Never risk money needed to stay afloat in real life.
When the poker bankroll is low, seek out long-term backing deals or sell action to others to make sure you're not putting yourself into serious real-life problems.
Regularly put a nice chunk of money away in case of a long downswing.
A family can offer added pressure for poker pros. Hinkle is married and his wife recently opened up a bridal boutique. The couple hopes she can be the breadwinner for the family when poker isn't going well. Beyond following a budget, another major key to success for many players is choosing what tournaments to play.
"A lot of players just want to play the best players every tournament. I'm trying to find the best value."
"While I don't mind gambling at the table, I consider myself pretty nitty when it comes to my life financial decisions," Hinkle said. "I am also pretty selective when it comes to choosing which stops are going to be worth the travel expenses. I'm always trying to pick the tournament that brings me the most value. It sounds simple, but I feel like a lot of players just want to play the best players every tournament. I'm trying to find the best value."
Sexton, who won the WPT Montreal in November for $317,817, advises winning players to immediately take out whatever is needed for paying taxes and to save for years that aren't as productive.
"I've been fortunate to have made a lot of money in my career," he said. "Sadly, I've been terrible at managing that money, and being a good money manager is probably as important – if not more important – than being a good player. I'm not proud of it, but I've given or pissed away millions foolishly, mostly betting on sports. Take it from me on this subject; 'Don't be like Mike.' As you get older, you learn from your mistakes and you wish you had a 'do-over' and hadn't been so stupid. Hopefully, you learn from your mistakes and don't make the same mistakes again if you're fortunate enough to make big money again."
Along with the concerns over hotels, packing and money management, there is also another major concern about being on the poker road: staying sharp and playing at a high level. Look for more on this in Part 2 of this series March 2.
Be sure to complete your PokerNews experience by checking out an overview of our mobile and tablet apps here. Stay on top of the poker world from your phone with our mobile iOS and Android app, or fire up our iPad app on your tablet. You can also update your own chip counts from poker tournaments around the world with MyStack on both Android and iOS.