Unplugged: Reactions from the 'Social Experiment' Poker Tournament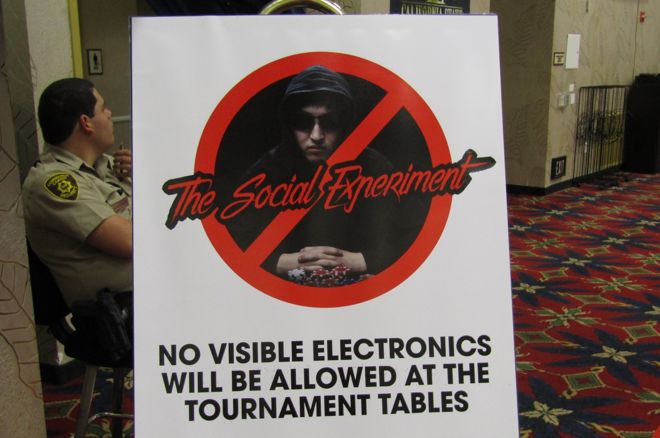 The clattering of shuffled chips. The rifling of a deck of cards. The occasional uproar after a brutal river suckout. These are the sounds that poker players have become accustomed to during the long, sometimes grueling hours of live tournament poker.
But at the Commerce Casino on Saturday, those noises were drowned out by conversations, laughter, and yes, still the occasional roars of shock or disgust for those brutal two-outers. This was all due to the Social Experiment, a unique tournament played out at the California State Poker Championship.
The tournament, which banned all use of electronic devices, sunglasses, headphones and hoods at the table, was run by Tournament Director Matt Savage and Tournament Coordinator Justin Hammer at the Commerce Casino in Southern California. Savage said that the idea first came to him after Paradise Poker founder Scott Wilson tweeted an idea of running a tournament with no electronic devices at the table. Savage chose to expand on that idea, including sunglasses and hoodies, and pitched it to his colleague Hammer.
"Like many of Matt's ideas I thought he was kidding and that it wasn't going to happen."
"Like many of Matt's ideas I thought he was kidding and that it wasn't going to happen,"Hammer said. "And the more he brought it up the more I realized he was not and that he wanted to do it. I thought about it, and jumped on board and thought, why not? Let's do it."
Hammer went on to explain some of the hurdles he and Savage had to jump through to get an event like this off the ground. Specifically, he expanded on some of the red tape from behind the scenes, and gave some insight into his preparations for the event with his dealers and tournament floor staff.
"First off, with anything new, you have to check legality to make sure you can even say certain things like you can't wear this or do that," Hammer said. "So we ran it by our lawyer first and he said we had a certain list of guidelines we have to follow to do it. We made sure we followed that, and we went from there.
"I gave the dealers a heads up and I had a meeting with the floor guys, basically trying to let them know that we need to go against the norm. We need to know to get people off their phone to keep the game moving."
By sheer numbers alone, the event was a massive success. With a buy-in of $350 and a guaranteed prize pool of $100,000, Commerce needed 334 players to meet the number. It ended up with 511 entries, shattering the guarantee to create a prize pool of $153,300 and a first-place prize of $29,880.
Part-time player and voice actress Nika Futterman, who is known as one of the more talkative regulars at Commerce, was very excited for the experiment.
"I think it's really good," she said. "I love this idea where people have to connect. I think that's what poker is all about. It keeps you focused in a way you probably won't be normally. I'm one of those people who is either never on their phone, or I'm watching a show to keep me from donking off my stack. It's really interesting for me to try and stay focused."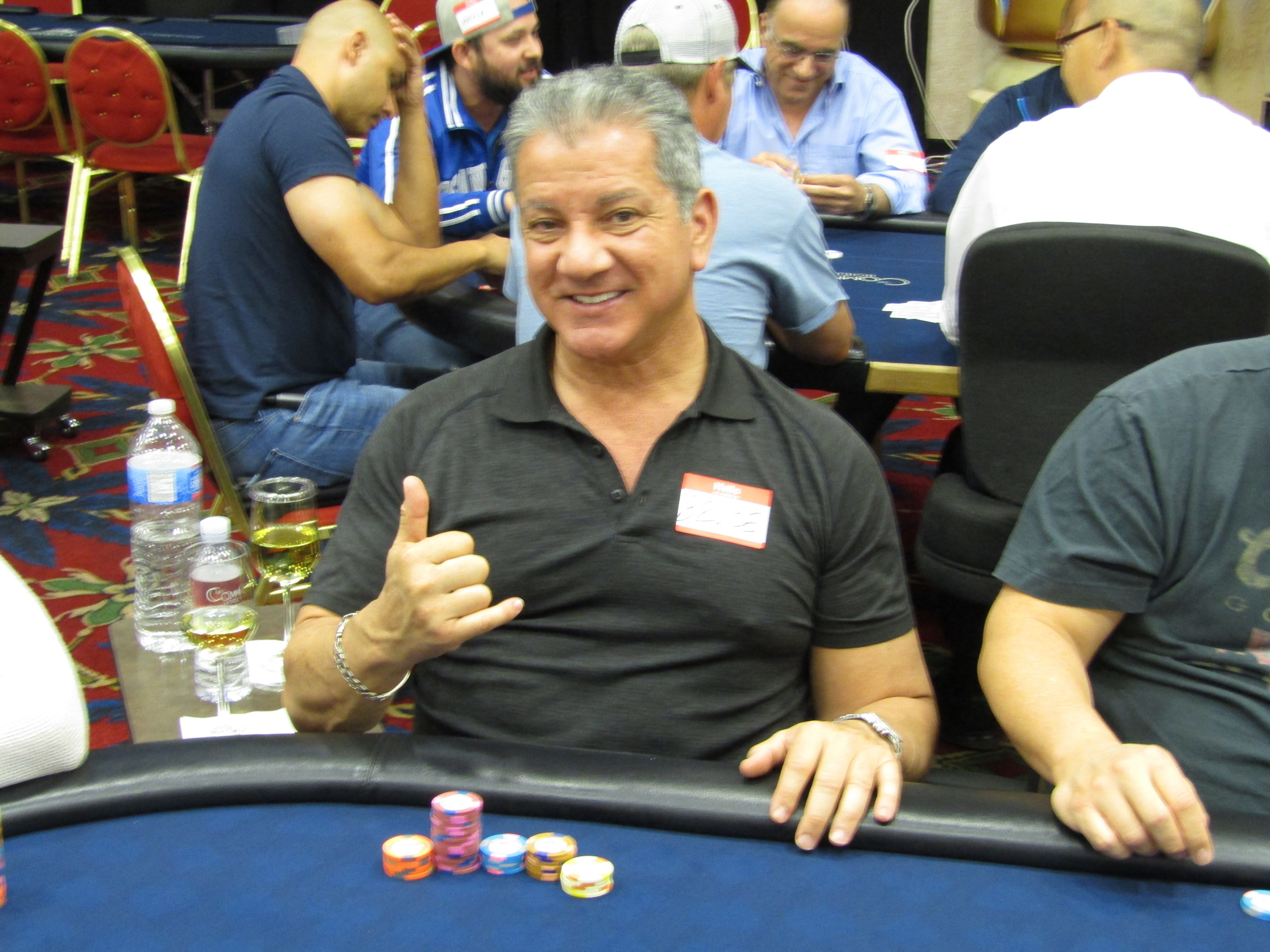 UFC Ring Announcer Bruce Buffer is another regular at the Commerce Casino and he is usually on his phone at the table. While he wasn't able to do that this time around, he said he loved the idea and he noticed a big difference in the crowd for this event compared to others he's played recently.
"I find the conversations have been pleasant, communicating with each other, making jokes," he said. "It's fun, and I also noticed that the average age is 40 and up so it did cut out a lot of the younger generation. I think everyone should be thinking outside the box and trying to attract people to play more tournaments, so in respect to this, I think it's a win. I absolutely do."
Of course, not everyone loved the idea, and some were happy to skip the event. Local business owner Ann Houghteling, who was at Commerce for Day 2 of the opening event of the series, was vocal about how she would never want to play in a tournament like this.
"I think people are dependent on their cell phones now because in fact, we are in a business where we are making a flat fortune because of Facebook, and you have to be on your phone or computer to be on Facebook," she said. "I can work and play poker if I have my phone with me, so I wouldn't think about playing a tournament without it."
Former WPT finalist Aaron Kweskin also expressed that he doesn't think the idea will catch on, and that while he played the event, it meant that, like Houghteling, he wouldn't be able to get any work done while at the tables.
"I think it's a once a year, one-hit wonder," he said. "I keep reaching for my phone and it's not in front of me. I could have gotten some other stuff done. I run three businesses, so for me, it's a fun gimmick but as a lifestyle, we're all so used to technology that it's part of our makeup at this point that I don't see it changing things."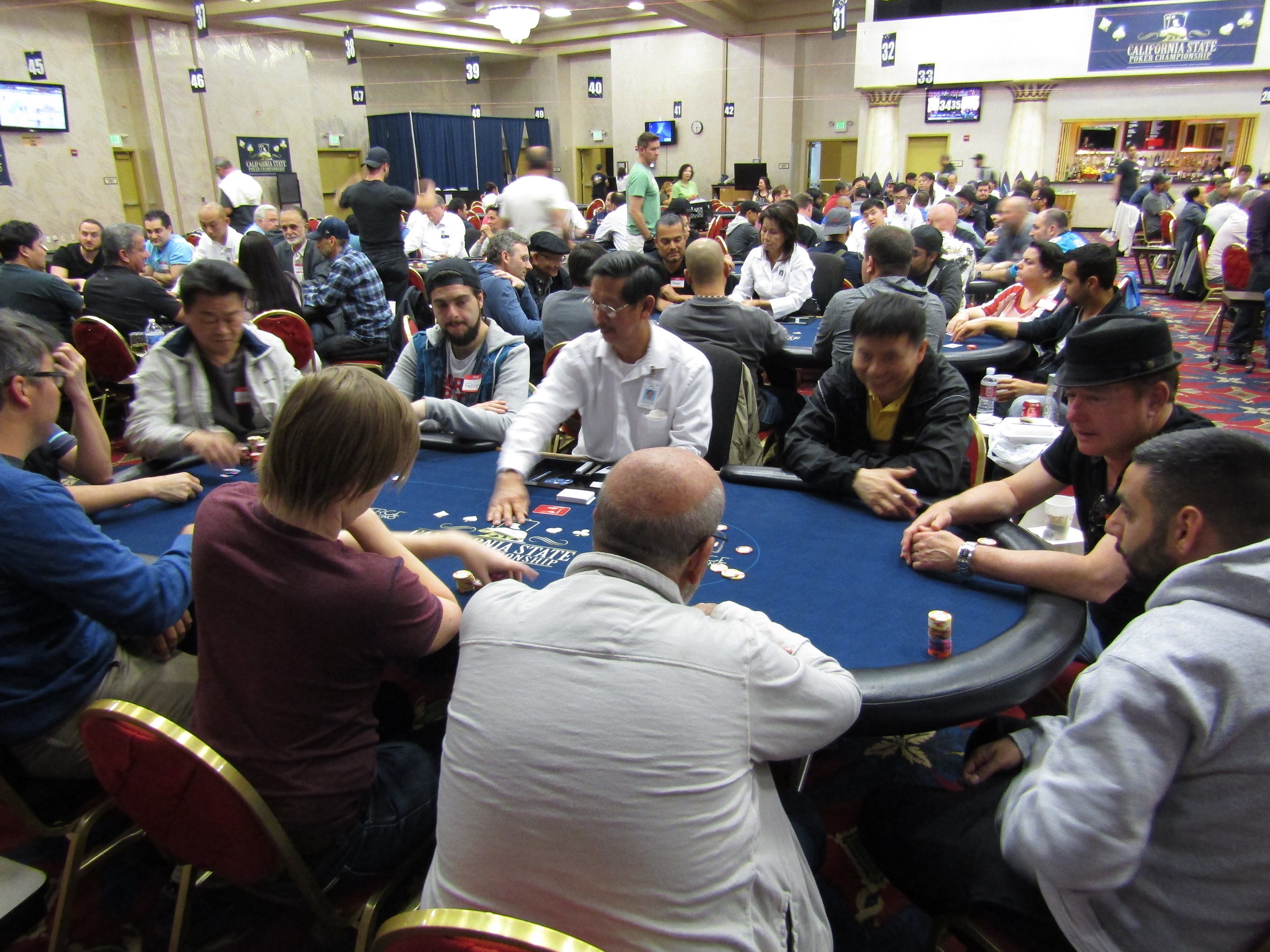 Overall, the tournament seemed to receive rave reviews. The question now is whether this kind of event will catch on, either here at future series, or elsewhere in casinos around the world. Nine-time WSOP Circuit ring winner Valentin Vornicu made the drive up from San Diego and said that he hopes this trend continues.
"I love it. I think it's a great idea," he said. "They should do one every series. But I think the main reason people are here is the structure is really good. If this was a regular $350 with 10,000 in chips, I don't think there would have been more than 100 people, but with the triple stack one rebuy I like that, the structure is perfect."
Will we see this tournament come back? As far as Savage is concerned, right now, the answer is clear.
"I definitely think we'll do this again at some point, not sure when," he said. "Probably not in the next series, maybe later this year or during the LAPC. It definitely has a different feel to it and it seems like the players are enjoying it. I think there will be a time and a place for this event again, and I'm happy we tried it out for sure."
Let us know what you think of the Social Experiment in the comments below!
Be sure to complete your PokerNews experience by checking out an overview of our mobile and tablet apps here. Stay on top of the poker world from your phone with our mobile iOS and Android app, or fire up our iPad app on your tablet. You can also update your own chip counts from poker tournaments around the world with MyStack on both Android and iOS.