2017 Cash Game Festival Gibraltar Makes History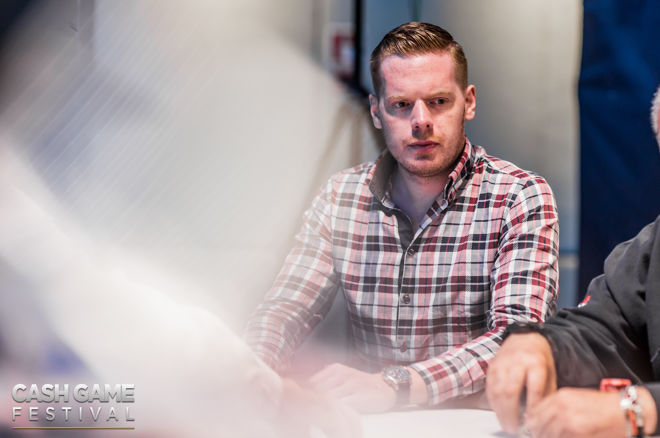 The 2017 Cash Game Festival Gibraltar at Sunborn Casino was a huge success with records being set and tied.
On Day 2 of the festival, a new casino record was set when seven cash game tables were running in the casino. The previous record was six tables; this year, there were eight cash game tables in play.
Another record was almost set. On the early televised feature table on Day 5 of the festival, Norway's Knut Rysstad won nearly £2,000 on a £1/£2 no-limit hold'em table. This was the most out of anyone else on the table, making him the biggest winner three times on the feature table during the festival.
Only once before was this accomplished when Italy's Federico Drassich accomplished the same feat as Rysstad during the 2017 Cash Game Festival Slovenia at Perla Casino in March.
For a while, it seemed like Rysstad would set a new record on the late Day 5 feature table. He was back and forth with John Garratt, who is an avid follower of the Cash Game Festival Twitch stream. Garratt eventually pulled away late in the stream after he won a huge hand.
Rysstad came close to beating the record. Just a handful of hands after the stream ended with a few new players on the table, he won a big pot.
While all eyes were on the feature table during the festival, recreational and more serious players alike were able to enjoy great cash game action all week long in a variety of poker variants including no-limit hold'em, pot-limit Omaha, ROE (round of each of NLHE & PLO), pineapple open-face Chinese Poker and Sviten Special (also known as Drawmaha).
The Cash Game Festival is about more than just poker with many events planned off the felt. During this festival, players were able to enjoy a whale and dolphin sightseeing boat trip, welcome drinks, a fancy dinner, a pool party, a late-night VIP party and a tour up the famous Rock of Gibraltar where they got to check out an awesome view and mingle with the area's famous monkeys.
The 2017 Cash Game Festival Malta is up next on June 14-18 at Casino Malta by Olympic Casino. PokerNews will be on hand to provide all the best moments in Malta. Head to the Cash Game Festival website to register for the televised feature table or express interest in the side tables and activities away from the poker felt.
Finding a trustworthy room to play online poker can be a monumental burden. That's all the more true if you're just looking for a place to play poker for free. We've listed five of the best play-money poker sites to enjoy and help hone your skills.