Corporate Card Playing: Unique Tales of Wagering, Business Survival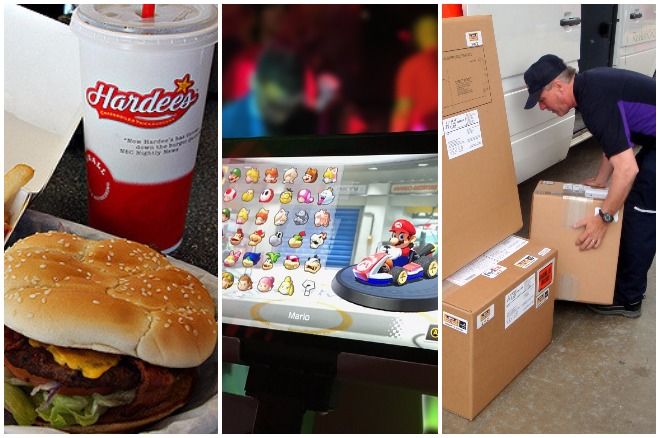 The analogies are endless between poker and capitalism — the risk, the money, the long hours, equity — it goes on and on. But a few major businesses have a unique history when it comes to cards, chips, buyouts and bankruptcy. We took a look at some of these unknown gambling stories.
Hardee's – Burgers & Betting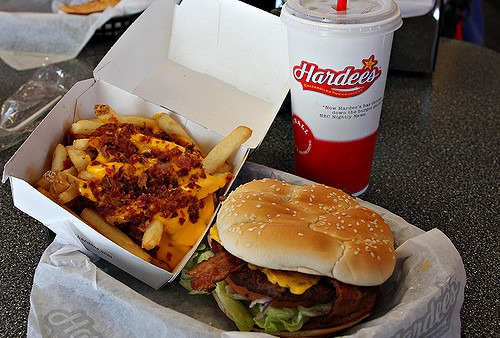 The famous hamburger franchise, now owned by Carl's Jr. parent company CKE Restaurants, was founded in 1960 in Greenville, North Carolina, by Wilbur Hardee. That first burger joint proved a success and Hardee looked quickly to expand.
Hardee partnered with James Gardner and Leonard Rawls to grow the business and franchise his concept for good burgers and fries. Another location was opened in May 1961 in Rocky Mount, North Carolina. All seemed well until a late-night poker game.
"The way Hardee tells it, the business venture went south one night when the three men were drinking and playing cards," the Associated Press reported. "Hardee later told his family he bet his newly-minted Hardee's stock during the game. He lost. The next morning, Rawl and Gardner owned a 51 percent controlling share in the company."
Hardee soon folded his hand, selling his remaining shares for $37,000. He would go on to open numerous other restaurant chains with varying levels of success.
Hardee may have lost that huge poker pot, but his namesake remains popular with Americans. He passed away in 2008, but there are more than 1,900 locations satisfying plenty of appetites with its Thickburgers, fries and biscuits made from scratch.
The company was acquired by CKE in 1997. Roark Capital Group purchased CKE in 2013 for more than $1.65 billion. Poker fans may note that CKE's Carls Jr. also has a bit of history with poker, featuring Phil "The Poker Brat" Hellmuth in a national commercial for its Texas BBQ Thickburger.
FedEx – Blackjack & Back From the Brink of Bankruptcy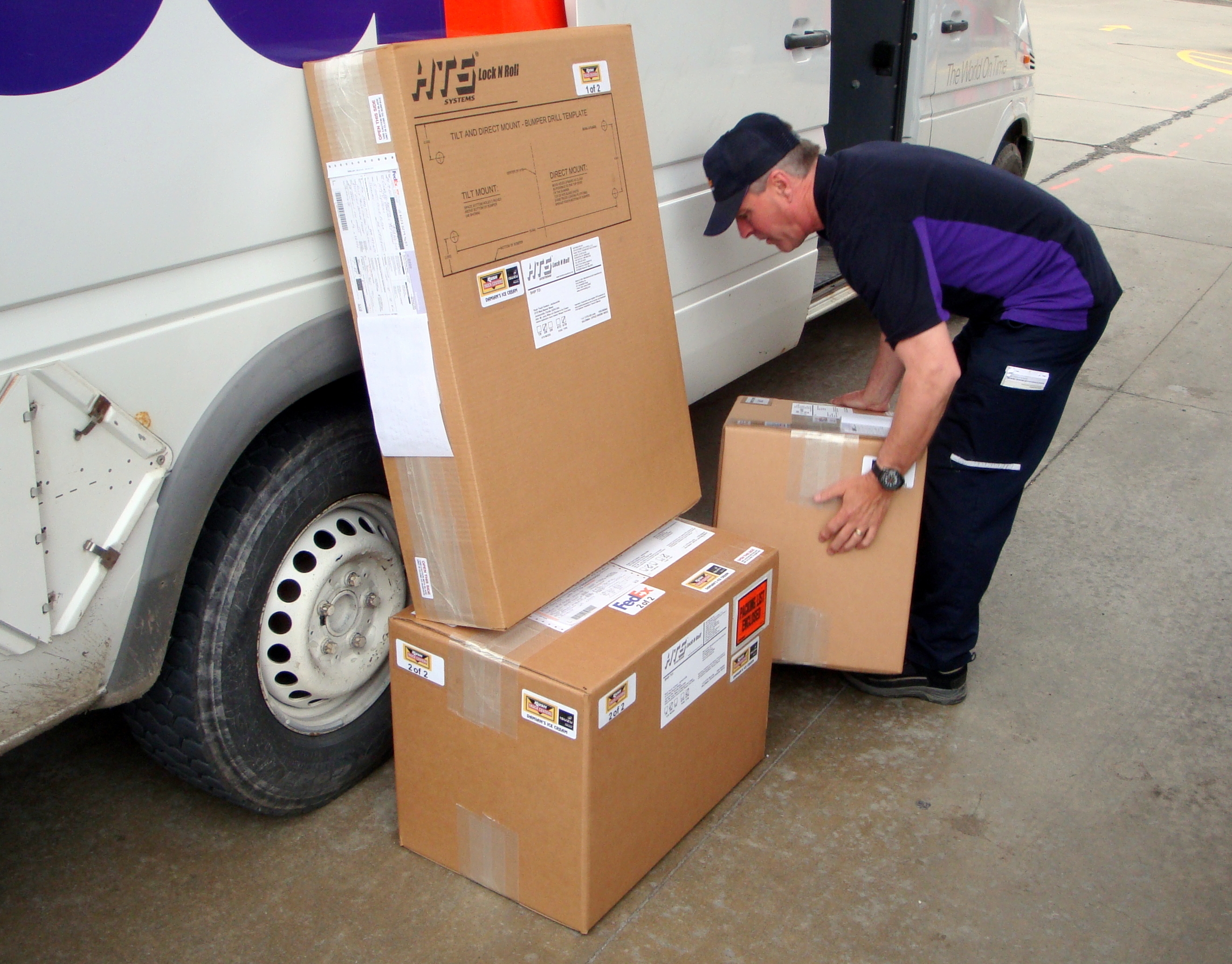 You've found that perfect item online. Typed in your address? Check. Overnight shipping? Why not? Check. It's a routine many of us take part in all the time. But easy or quick shipping has not always been convenient or even possible.
FedEx revolutionized global business by offering overnight shipping to businesses and individuals throughout the country, and later the world, for the first time. The company's history began in 1965 when Yale undergraduate Fred Smith wrote a term paper outlining his vision for the logistics system for time-sensitive shipments via air.
He believed the entire system of shipping must be redesigned to place less emphasis on passenger route cargo service.
In 1971, Smith bought controlling interest in Arkansas Aviation Sales, located in Little Rock, Arkansas, and later renamed it Federal Express. This began his new approach to air shipping that revolutionized the world of business.
With $4 million invested from an inheritance and $80 million in loans and equity investment, Smith founded his company with eight planes covering 35 cities. Things did not start out well. Swimming in debt and facing escalating fuel costs, Smith found his company in trouble and down to its last $5,000.
Swimming in debt and facing escalating fuel costs, Smith found his company in trouble and down to its last $5,000.
Roger Frock, one of Smith's original managers, outlined the situation in his book about the company's history, Changing How the World Does Business: FedEx's Incredible Journey to Success – The Inside Story.
Only two years after its founding the company was facing bankruptcy unless it could make a payment to the oil companies supplying its jet fuel. Payments were weekly and the company needed $24,000 by Monday or the air shipping dream was over.
A loan guarantee from General Dynamics had fallen through and no more funding was coming.
"When I arrived back in Memphis on Monday morning, much to my surprise, the bank balance stood at nearly $32,000," Frock wrote. "I asked Fred where the funds had come from and he responded, 'The meeting with the General Dynamics board was a bust and I knew we needed money for Monday, so I took a plane to Las Vegas and won $27,000.'"
Frock was in disbelief and asked his boss how he could gamble the company's last $5,000. Smith simply shrugged his shoulders.
"What difference did it make?" he responded, as Frock recalls in his book. "Without the funds for the fuel companies, we couldn't have flown anyway."
Smith's good luck saved the company. FedEx exceeded $50 billion in revenue in 2016. And as for that initial term paper? According to FedEx's website, Smith's professor apparently did not share his vision and rewarded him with only a marginal grade.
Nintendo – From Gambling Cards to Saving the Princess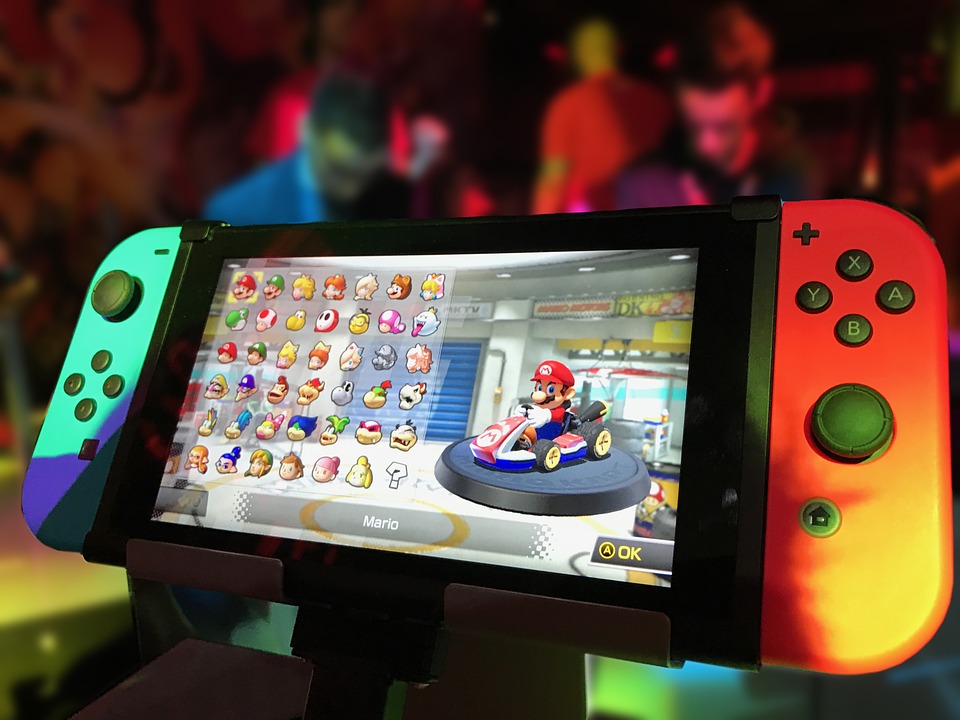 The family-friendly company that brought the world Donkey Kong and Super Mario had a much different founding than a corporation built on pixels, video adventures and selling zillions of video games and consoles.
"In the late 19th century, thirty-year-old Fusajiro Yamauchi saw an opportunity when the Meiji Government legalized hanafuda playing cards in 1886 after opening itself to the West," Kotaku.com outlined. "Those like Yamauchi who previously played cards illicitly were permitted to openly indulge in their pastime. Yamauchi set up shop in fall 1889, producing hand-made hanafuda cards.
"The stone building, erected in 1933, often referred to as the original Nintendo headquarters, is not where the card company was born. The first Nintendo office was in a small, two-story building next to the stone structure. It's here that Yamauchi started crafting and selling Nintendo hanafuda."
In post-World War II Japan, Nintendo also became a major supplier of playing cards.
Hanafuda, meaning "flower cards," is a popular Japanese gambling card game popular with gangsters and the Yakuza. In the early 20th Century, gambling with the cards had become very popular and was integral to the founding of the company.
"Fusajiro Yamauchi, it seems, saw a demand and then filled it," Kotaku noted. "For customers, he only had to look outside his door. The area was teeming with bakuto (groups of gamblers) and racketeers."
In post-World War II Japan, Nintendo also became a major supplier of playing cards, supplying many to American servicemen stationed in Japan. Certainly many of those were used in poker games to kill some time by young men stationed on the other side of the world; some cards included pictures ranging from Disney characters to nude women.
The company hasn't gotten away completely from this gambling-related history and Nintendo hanafuda are still produced in Japan and can even be bought on Amazon.
Be sure to complete your PokerNews experience by checking out an overview of our mobile and tablet apps here. Stay on top of the poker world from your phone with our mobile iOS and Android app, or fire up our iPad app on your tablet. You can also update your own chip counts from poker tournaments around the world with MyStack on both Android and iOS.