Payoff in Perseverance: 888 Qualifier Turns $1 Satty into Main Event Entry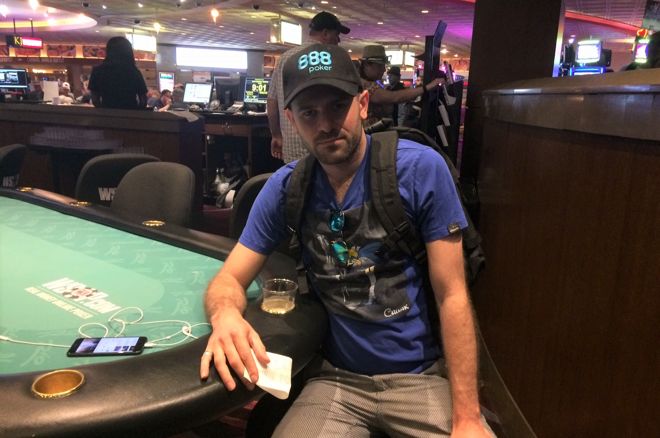 It was a lesson in trial and error. Phil Brockwell logged into his account on 888poker and sought out another satellite. He clicked on screen – and it was go time. Sometimes it was a buck, sometimes three bucks. With big hopes to parlay a micro buy-in to a trip to the Main Event and nice Vegas vacation away from his home in London, England, he was quickly seated at his table and ready to wage some poker warfare.
Sometimes he'd win, advance to the next level or two, and flame out short of his goal. It was a frustrating process, but he was determined and looked for another satellite. Success would not be easy. Those who qualify at the $1 level then go on to a $3 tournament, then $10, $15, $30, $160 – and then finally a $1,000 satellite for the trip.
Needless to say, successfully working a $1 or $3 entry into a Main Event seat faces long odds. Plenty of other nameless and faceless rounders out there on the Internet have the same idea – with differing levels of success.
Brockwell budgeted about $50 to see if he could turn his dream into a reality. After several flameouts, he caught fire in a few attempts and advanced a couple levels of satellites before being knocked out.
"Once you get to the $1,000 satellites it gets a little bit tougher. You need to run good too obviously once you get some chips."
Then a few weeks ago, he fired up the computer and gave it another shot over a weekend playing some smaller buy-ins. After dropping a dollar on a satellite, he put together a perfect satellite streak advancing from a $1 event all the way to the pinnacle – a $1,000 event. He entered at 10 p.m. on a Sunday night. Five hours later, he won.
"I did the whole lot. I spent a little bit, but I didn't have to spend ten grand," Brockwell says of his journey to the Main Event. "I just worked my way up. The first ones are quite easy because you kind of get the hang of them after a while. The play is quite standard. But once you get to the $1,000 satellites it gets a little bit tougher. You need to run good too obviously once you get some chips."
The win notched him a $12,000 Vegas package that included a Main Event buy-in, round-trip airfare, and lodging at the Vdara Hotel and Spa. A recreational player back home in the U.K., Brockwell also plays some as part of the Redtooth Poker, an English pub poker league popular throughout the country where he kind of got his start in the game.
"It's good fun," he says. "It's a great way to meet people, and a great way to learn how to play poker."
This is the 30-year-old bachelor's first trip to the WSOP and while he didn't survive Day 2C on Wednesday, the experience has been something he won't forget – including the overall 888 qualifier experience.
"It's been brilliant, he says. "I think I'll be back next year."
The bustout was disappointing, but not too crushing, at least, because his budget to get there had only been that original $50. Ever the rounder, however, after busting out he jumped right into a Daily DeepStacks event to try and turn his loss into a profit.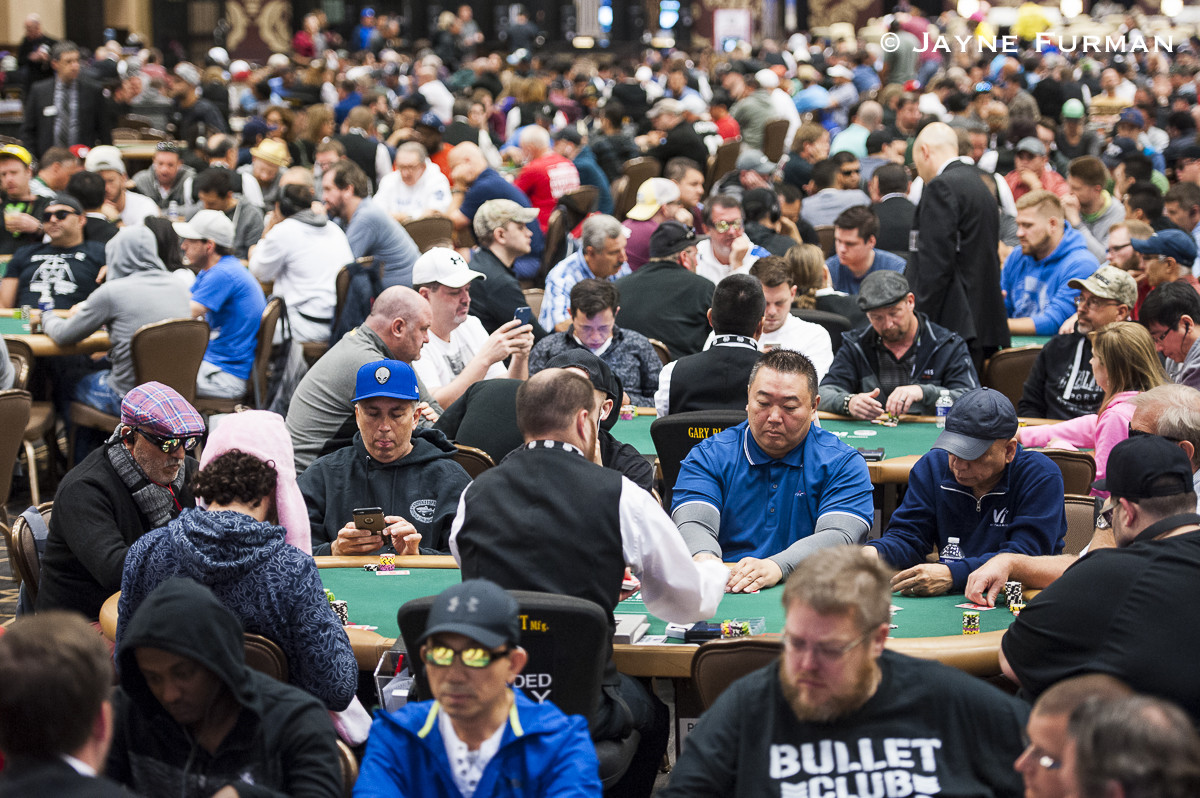 When not playing cards, Brockwell works as a computer programmer and while the skill sets are not exactly the same, he says an analytic mind certainly helps him at both. The Main Event win turned out to be his biggest online cash, and he's also had a $3,000 score on a tournament back in the U.K.
What makes someone who works staring at a computer all day want to come home and then stare at one again to play poker? Brockwell is multi-talented apparently, and laughs noting: "Sometimes I even multitask at night," motioning as if he's programming on one computer on his right while click his mouse in a poker game on a computer on his left. Apparently the idea of being at a computer constantly is not too much of a problem.
"I do prefer live poker to be honest, because it's a bit more interactive," he says. "I don't want to spend my whole life in front of a computer, that gets a bit tedious."
When not in front of a computer, programming or playing poker, Brockwell enjoys hanging out and having a drink with friends. And his hobbies?
"Poker's the main one," he replies simply.
With a few days left in Vegas, Brockwell had plans for .... wait for it ... more poker – including possibly jumping in the $1,111 Little One For One Drop on Thursday. The cardsharp is thinking about doing a bit of sightseeing and maybe even taking in a show. Even Brockwell has to get away from the poker table – occasionally.
Be sure to complete your PokerNews experience by checking out an overview of our mobile and tablet apps here. Stay on top of the poker world from your phone with our mobile iOS and Android app, or fire up our iPad app on your tablet. You can also update your own chip counts from poker tournaments around the world with MyStack on both Android and iOS.