Time Running Out for Australian Poker Players to Save Online Poker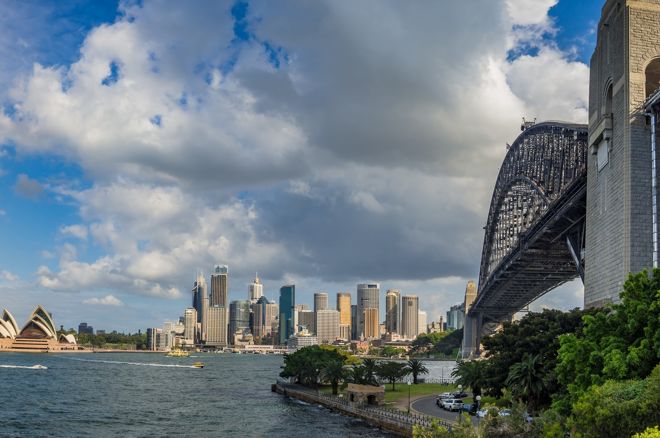 Australian poker players have less than a week left to have their say on an Australian Parliamentary inquiry into online poker in the country. The Australian Senate inquiry into online poker is accepting submissions only until Friday, July 21.
"We are fast running out of time to save online poker in Australia. The time to act is now," said leading Australian poker activist and founder of the Australian Online Poker Alliance, Joseph Del Duca.
The inquiry has a wide term of reference from the Senate's Environment and Communications Committee, including whether banning online poker is the best way to balance the harms and benefits from online poker.
Concurrently, the Australian Parliament is currently considering the Interactive Gambling Amendment Bill 2016, which passed in the House of Representatives last month. A spokesperson for Senator Mitch Fifield, the Government Minister for Communication and the Arts, and Manager of Government Business in the Senate, has confirmed to PokerNews that the bill is expected to be debated in the Senate during the Australian Spring 2017 parliamentary sittings.
"We are fast running out of time to save online poker in Australia. The time to act is now."
It is the Government's view that this bill will maintain the status quo and uphold the original intent of the Interactive Gambling Act 2001 to ban some forms of online gambling, including poker.
The Senate online poker inquiry was initiated with the leadership of Senator Leyonhjelm (Lib Dem - NSW) and has the support of the Coalition Government, who have heard the representations from Del Duca and other poker players in Australia.
In establishing the inquiry, Senator Leyonhjelm publicly explained to Australian SkyNews television that he was "interested to see whether pushing [this issue] would be welcomed by the Australian online poker community." The Australian online poker community now has its chance to stand up for its interests.
Senate Debate
In a recent speech on the floor of the Australian Senate, Senator Leyonhjelm argued that when banning legitimate, law-abiding, operators from the online gaming market in Australia, "the only winners will be unregulated, untrustworthy offshore operations, and punters will have no protection if they get ripped off." In that situation, he argued that the losers will be Australians who want to play poker online, with little benefit to the wider community.
The Senator explained that "online poker is not a spectator sport. Nobody tries to fix a cricket match as part of an online poker game. There is no public interest in banning it as part of interactive gambling laws."
Unfortunately, while supportive of moves to establish the current inquiry, the Coalition Government is not receptive to Senator Leyonhjelm's moves to exempt online poker from the currently proposed legislation.
Representing the Government, Senator Fifield acknowledged that while a number of Australians currently play online poker, it was the Government's view that "online poker is and always has been a prohibited service" in Australia. Disappointingly, Senator Fifield indicated "that the government has no plans to liberalise online poker" in the foreseeable future.
Another key opponent of gambling in Australia is Senator Nick Xenophon, who rose to prominence over the last decade as a media-savvy politician who was always keen to use a cunning stunt to raise his public profile.
Surprisingly, he has not been completely opposed to local regulation of online poker, and left the door open to being persuaded on the issue - a sign that will give hope to Australian pokers nationally.
Senator Xenophon carefully argued that he did "not want to be seen to be encouraging an expansion of gambling, but there is an inconsistency in the approach of the government and opposition to sports betting, where you can bet thousands of dollars at a time per game or per sporting event—per horse race—compared to online poker, where there could be some very strict limits as to what could be bet. It is something that needs to be debated further."
Protecting the Vulnerable
Beyond Del Duca and Senator Leyonhejm other key stakeholders in the gaming industry are also contributing to the inquiry.
This includes Dr. Sally Gainsbury, a Senior Lecturer at the University of Sydney, and one of the world's foremost experts on problem gambling.
She told PokerNews:
"We know that although online poker is not the most popular form of online gambling, many Australians are actively engaged with this. Due to the proposed legislative changes, several major online poker operators have withdrawn from the Australian market. This is unlikely to cause many poker players to cease, but rather forces them to use other sites, including potentially less reputable operators."
As the Deputy Director of the Gambling Treatment Clinic and Research Group, Dr Gainsbury is also concerned with protecting the interests of Australians who play online poker, especially those who may be at risk of harm.
"Use of offshore gambling sites is risky for Australian consumers as these sites may have few player protections and players are at risk of cheating, personal and financial information theft, and disreputable practices to induce excessive gambling. Australian-licensed sites, in contrast, would have to abide by strict player protection measures and include policies designed to minimise gambling-related harms," said Dr Gainsbury. "Policy makers need to consider the potential harms of legalising and regulating online poker, which will likely increase Australian use of licensed online gambling, against the potential costs of forcing Australians to use offshore gambling sites."
PokerStars Supporting Players
PokerStars has actively supported the Australian Online Poker Alliance, and has encouraged Australian poker players to participate in the current inquiry.
"This inquiry now gives officials the chance to understand the realities of online poker and what it's removal will mean to many of the people that they represent."
"PokerStars is encouraged by the inquiry and the debate around online poker it has created," said Eric Hollreiser, Director of Corporate Communications for PokerStars. "This inquiry now gives officials the chance to understand the realities of online poker and what it's removal will mean to many of the people that they represent."
In addition, PokerStars emailed players on Friday morning (Sydney time) to keep them informed of the Australian Online Poker Alliance's call to make submissions.
Disreputable Operators Now Flooding into Australia
As a result of the legislation which clarifies that offering online poker in Australia is illegal, legitimately regulated online poker operators such as PokerStars, 888poker and partypoker have left, or are in the process of leaving the Australian market.
As a consequence, less regulatory compliant operators based in locations like Curaçao, in the Netherlands Antilles, are reaching out to Australian poker players without giving them the protection of more legitimate operators operating from Europe.
One such example includes Intertops introducing a particularly brazen "Aussie Tournament Series" with tournaments named after major Australian cities Perth, Melbourne and Sydney, and clichéd Australian words such as "Ripper" and "Fair Dinkum". However, it is unclear what the name of their sixth tournament, called "Evo", means – it is possibly a failed attempt to spell the Australian slang word for 'afternoon' which is written "Arvo".
Similarly, CalvinAyre.com recently reported that Ignition Poker has started serving customers in Australia. Ignition has experience in delivering online poker in controversial situations, continuing to serve players in the USA in contravention of the US Department of Justice's view that this is illegal.
Still Time for Poker Players to Contribute
"The Australian online poker community is a vibrant and diverse group of people. It is important that we get as many members of our community to make their voices heard so the government understands how important our hobby is to us," said Del Duca. "It only takes a few minutes and your submission could be the one that saves online poker in Australia."
Individuals and organisations have until July 21 to contribute to the inquiry, and poker players can view the website of the Australian Online Poker Alliance for suggestions on how to contribute.
Australian Online Poker Alliance
Lead image c/o Anthony Kernich