Pop Music Star Gackt Attempting to Change Poker's Image in Japan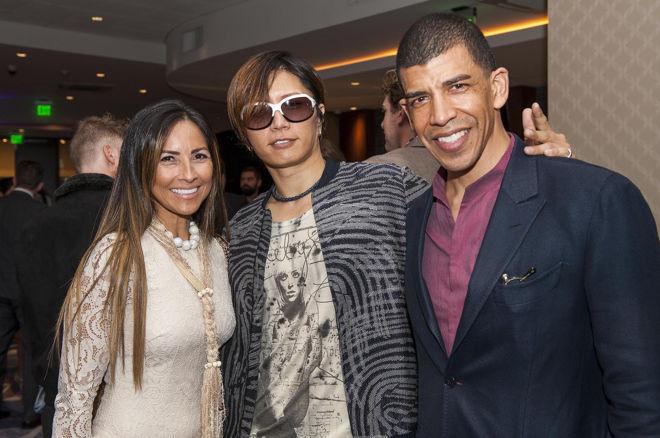 The WPT Legends of Poker event at The Bicycle Hotel & Casino in Bell Gardens, California is living up to its name, drawing big names from all around the poker world. This year, a celebrity less known in poker also dropped in to compete for the WPT Legends title.
Japanese pop star Gackt Camui, known as Gackt (pronounced GAHK-Toh) on Twitter and elsewhere, is a household name in Asia but less known in the States. Gackt enjoys playing poker and is a fan of the World Poker Tour. He made the trip to Los Angeles specifically to play in the WPT event and competed on Day 1c.
The "Michael Jackson of Japan" on the Poker Scene
Gackt has a music career that dates back to 1993. The Japanese pop sensation generates much excitement wherever he goes, and poker tournaments are no exception. Gackt has a remarkable 835,000 followers on Twitter and his resume speaks for itself. He has released nine studio albums and holds the male soloist record in Japan for most top ten consecutive singles with 48.
At a special WPT VIP reception, Bicycle Hotel & Casino tournament director Mo Fathipour referred to Gackt as the "Michael Jackson of Japan" - quite the honor indeed. Gackt is also an actor who has dabbled in screenwriting and directing. As if that weren't enough, Gackt is now making a name for himself in poker.
With a rare single-name poker profile on The Hendon Mob, Gackt has four tournament results listed, all from this year. His largest cash to date and only five-figure score is $75,600 from his fourth-place finish in the $25,000 Aria High Roller in July where he placed only behind respectable pros Dan Smith, Jason Koon, and Alan Schein.
In May, Gackt got his introduction to the World Poker Tour when he came out to play in the charity Tiger Jam poker tournament at MGM Grand Hotel & Casino in Las Vegas. He also cashed in the $1,111 buy-in Little One for One Drop tournament at the WSOP.
PokerNews caught up with Gackt during the second break of the day and we found out about his introduction to poker and why he loves the game.
Gackt's Poker Passion is Born
According to Gackt, he dealt poker when he was 18 years old but then moved to Tokyo to start his music career before he really learned how to play. During one of his music world tours six years ago, he rediscovered poker in Barcelona and started learning and playing in small games.
Gackt finds poker to be a unique game in the sense that, unlike in other forms of gambling, the loser in a particular situation can give respect to the winner. He compared it to a game like Baccarat where if you win, the dealer doesn't praise you. He loves that in poker, it is not just a gambling game, but involves a mental challenge involving not just math, but more importantly, strategy and reading your opponents.
"Even if I lose, I can give my opponent respect," he explained, pointing out how different poker is from other forms of gambling. And that's what he enjoys about it.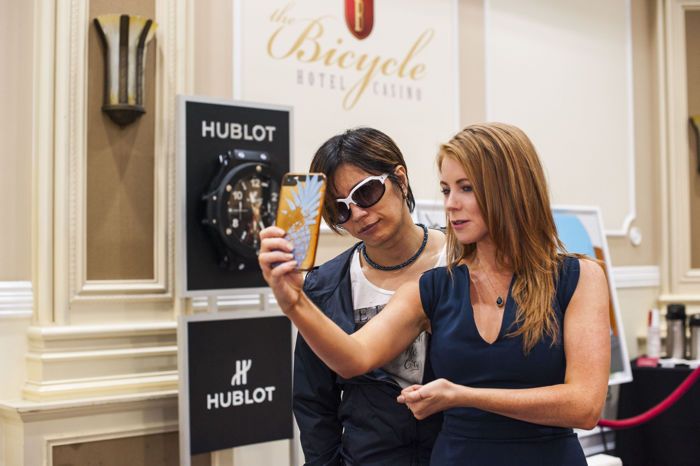 Gackt Enters WPT Legends
Gackt only recently began playing tournaments and said he enjoys the mood and environment of World Poker Tour events. At the Tiger Jam event he attended in May, Gackt was invited by WPT CEO Adam Pliska to make the trip to WPT Legends to participate in the Main Event, and he was happy to accept.
At the second break of the day, Gackt was back down near starting stack with 25,000 chips after getting up to 50,000, and described his day so far "like surfing," moving his hand in a motion of riding up and down with the waves. At dinner break, he was up to around 60,000 chips with four levels left of Day 1 play.
By the time the final four hands of the night were announced, Gackt was down to just 17,500 chips. He managed to turn that into about 51,000 before play concluded. He shoved two of the final three hands without being called and then, in the final hand of the night, he raised with ace-eight suited and called when Simon Lam shoved with pocket kings. Gackt flopped an eight with a flush draw and hit his flush on the turn to double his stack to 51,300 to end the night.
That stack is good for just more than forty big blinds to start Day 2 Monday at noon PT. You can follow the WPT Live Updates to check on his progress.
WPT and Gackt Advocate for Poker in Japan
Japan, while historically not well known for poker, will soon be opening its doors to the WPT, albeit in a modified format. When the World Poker Tour goes to Japan for the first time ever Nov. 23-26, Gackt told WPT.com that he definitely wants to join.
Gackt explained that there has been a negative perception of poker in Japan where it has largely been viewed as a gambling game. One of Gackt's goals is to use his platform to help change that image to show people that poker is a game of strategy that can be a lot of fun.
Images courtesy of WPT/Flickr
Finding a trustworthy room to play online poker can be a monumental burden. That's all the more true if you're just looking for a place to play poker for free. We've listed five of the best play-money poker sites to enjoy and help hone your skills.