Inside Gaming: Macau Up in August, Florida Casinos Close Ahead of Irma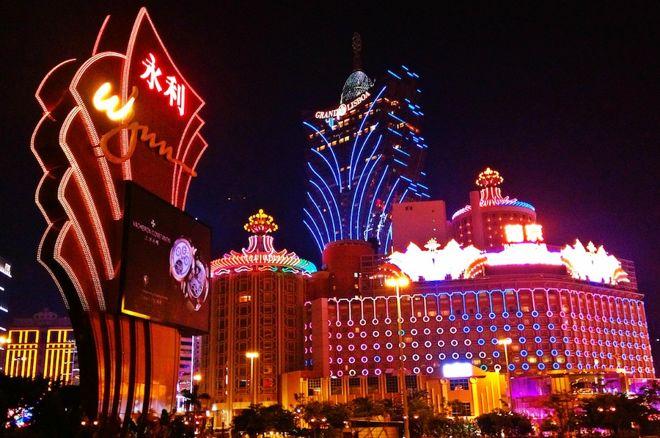 In this week's Inside Gaming, Macau's gaming revenue growth slows a bit though shows yet another monthly increase in August, Florida casinos, race tracks, and poker rooms brace for Hurricane Irma, Nevada regulators look to allow expanded esports betting, and the oldest hotel-casino on Fremont Street reopens.
Growth Slows, But Macau Gaming Revenue Up Again in August
Macau's casinos saw a 20.4 percent growth in gross revenue from games of fortune in August, according to the Macau Gaming Inspection and Coordination Bureau. Revenue from the Special Administrative Region's casinos totaled 22.676 billion patacas or about $2.82 billion USD, up from 18.836 billion patacas ($2.34B) in August 2016.
According to Bloomberg, the increase exceeded many analysts' estimates after three straight months' worth of typhoons disrupted operations by causing power outages, affecting water supplies, and forcing the use backup generators.
The most recent of the typhoons, Typhoon Hato, struck in late August causing nearly $1.9 billion worth of damage in Macau and South China and 26 deaths.
The total marks the eighth-straight month of gross revenue increases for Macau gaming. In fact, each of the previous months in 2017 had seen a greater increase than the month before, peaking with a 29.2 percent year-over-year increase in July.
"Revenue from high rollers has driven growth of the gambling hub this year," explains Bloomberg, adding how Macau's largest junket operator, Suncity Group, "expects about a 40 percent surge in total bets last month."
Even so, "casino and junket operators are concerned that China's efforts to curtail capital outflows eventually will cut into their businesses." The Chinese government announced in July plans to prohibit and restrict its compaines "from making overseas investments in sectors including the gaming industry, real estate, hotels and entertainment."
Florida Casinos and Poker Rooms Close in Anticipation of Hurricane Irma
Speaking of the weather and its effect on the gaming industry, Hurricane Irma has already caused major damage in the Caribbean and is expected to hit South Florida by Saturday evening. Characterized as one of the most powerful hurricanes ever recorded in the Atlantic, Florida officials and residents are understandably preparing for the worst.
Yesterday in "Hurricane Irma Impacts Poker Plans in Caribbean, South Florida" we shared a few items regarding the storm, including the cancellation of the World Poker Tour Deepstacks Immokalee series, the cancellation of the World Series of Poker International Circuit stop in St. Maarten in November, and the postponement of Bill Perkins' Streamboat 2 project.
More poker rooms, race tracks, and casinos throughout the state have announced plans to close this weekend ahead of Irma making landfall.
Casino Miami will close at 4 a.m. tonight, while the casino and poker room at Magic City will close at 8 p.m. Gulfstream Park Racing and Casino cancelled live racing starting yesterday and through Sunday, though will offer simulcast wagering and keep the casino open through today.
The Hialeah Park Racing & Casino, Seminole Hard Rock Hotel & Casino, and Palm Beach Kennel Club are all also closing this evening. Even the bestbet Jacksonville poker room located near the state's northern border is shutting down at 6 p.m. tonight.
Suffice it to say, most if not all poker rooms, casinos, and race tracks in the state will be shutting down. Check the properties' websites for information and updates.
Nevada Regulators to Allow Expanded Esports Betting
It was last fall that the Nevada Gaming Control Board began allowing the state's sportsbooks to take bets on esports, ruling that a regulation governing "other events" also could include the increasingly popular video game-based competitions.
Soon sportsbooks will be able to offer bettors more variations than simply betting on a single esports contest, including betting on multiple events or a full season or year if they are offered by a single company.
Karl Bennison, the NGCB's chief of enforcement, delivered that news yesterday at a gambling and esports conference at the Westgate Las Vegas Resort & Casino, reports the Las Vegas Sun.
"To streamline the process we are looking at approving a whole series of events if they are offered by a particular company," explained Bennison. "As long as we are comfortable with that company, the licensee won't have to apply for each event separately — they can apply for them all at the same time."
The idea is that eventually such betting on esports will come to resemble similar-type bets offered on NFL, NBA, MLB games, and the like, explained Bennison.
Bennison also added that esports could be moved out of the "other sports" category if the industry were to establish a trustworthy governing body like the ones that oversee other sports. The Esports Integrity Coalition — representatives of which were at the conference — would be a possible example of such an entity, said Bennison.
Renovation Complete, Golden Gate Hotel and Casino Reopens
Finally, after several months' worth of renovations, today marks the official reopening of the oldest hotel on Fremont Street, the famous Golden Gate Hotel and Casino.
Changes include the doubling of the size of the casino floor, with nearly 100 more slot machines and a 360-degree, 24-foot high tower of televisions encasing a chandelier, reports The Los Angeles Times.
The outdoor bar has also been expanded, with further redesigns of the facade "drawing inspiration from the Jazz Age," thereby harkening back to the property's storied past as well as its San Francisco-connected theme.
"We've maintained some of the great historical themes, but we've added a number of more modern amenities," said the Golden Gate's CEO and owner Derek Stevens.
The Golden Gate first opened in 1906 as the Hotel Nevada. In 1931 (the year gambling was first legalized in Nevada), it was renamed the Sal Sagev ("Las Vegas" spelled backwards), then after ownership changes finally took the name Golden Gate Hotel and Casino in 1974.
Photo: "Casino Lights in Macau" (adapted), Brenden Brain, CC BY-SA 3.0.
Finding a trustworthy room to play online poker can be a monumental burden. That's all the more true if you're just looking for a place to play poker for free. We've listed five of the best play-money poker sites to enjoy and help hone your skills.