Inside Gaming: Online Earnings Providing Boost to Atlantic City Revenue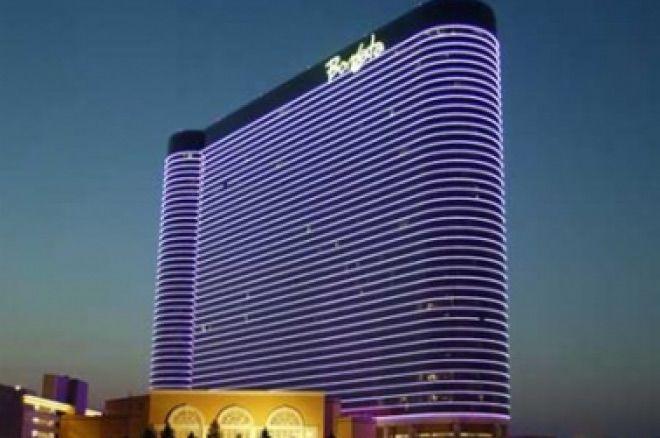 This week's installment of Inside Gaming shares the latest monthly revenue report from New Jersey where increased online gaming revenue is helping the seven Atlantic City casinos keep pace with last year, reports on a Long Island, New York casino suddenly learning it should not have been granted a permit to operate, tells of a Washington tribe's plan to build a new casino later this year, and shares news of a casino owner's purchase of an NBA franchise.
August Numbers Show Atlantic City Holding Steady, Internet Gaming Up
The New Jersey Division of Gaming Enforcement released its monthly revenue report on Wednesday, showing a slight decrease overall in gambling revenue when compared year-over-year, although the seven currently operating Atlantic City casinos did themselves show an increase when compared to August 2016.
Looking at the overall numbers, the casino win for August 2017 was just under $223.6 million, down 2.7 percent from the almost $229.8 million from a year ago. Meanwhile internet gaming enjoyed a significant increase of 32.4 percent (from $16.1M to $21.3M).
Taken together, that added up to a slight decrease of 0.4 percent for August in collective total gaming win from $245.9M to $244.8M. For the year-to-date, the casino win is currently a bit above par when compared with last year ($1.640B to $1.639B), with the internet gaming win up 27.3 percent for the year helping the total gaming win reflect a 2.0 percent increase for 2017.
Again looking only at the "current operators" (i.e., ignoring the Trump Taj Mahal that closed in October 2016), those seven casinos have seen a collective increase of about 5.5 percent year-over-year.
The Borgata remains the biggest earner by far with a total gaming win (including online) of almost $74.4 million, an increase of 7.8 percent. The Tropicana was up 13.5 percent in total gaming win year-over-year (from $33M to $37.5M), and the Resorts was up 6.5 percent (from $2.9M to $3.5M). Only Harrah's (down 3.9 percent) and Caesars (down 0.6 percent) showed decreases.
David Rebuck, director of the NJDGE, said the August "figures show the continued stabilization of the Atlantic City casino market buoyed by consistently positive online gaming numbers," reports The Press of Atlantic City.
"Great summer weather and an improving economy combined to draw more business not only to the facilities in Atlantic City but to their internet operations," added Matthew B. Levinson, chairman and CEO of the New Jersey Casino Control Commission.
Ruling Says Thriving Long Island Casino Should Not Have Received Permit
Speaking of casino revenue, Jake's 58 Hotel & Casino in Islandia, New York has been enjoying a profitable summer as one of the state's most successful gaming properties.
As Newsday reported earlier in the month, Jake's 58 added 273 terminals in May to increase its total machines to 1,000, the maximum the state allows. The property then enjoyed successively larger revenue increases over each of the last three months, with a record $219.14 million in gross revenue in August.
But the party may be ending soon for the Suffolk County casino, as last Friday "a state Supreme Court justice ruled that Islandia village officials erred last year when they granted a permit" to Jake's 58, according to Newsday.
In his decision, Justice William G. Ford stated the casino "should not have received a special permit because it could not be considered an 'accessory use' that is necessary for the hotel's operation." Ford further described the action by the Islandia Village Board in August 2016 as an "attempt to shoehorn its application to fit the existing law regarding accessory uses" and thus representing "a bridge too far."
The casino remains open for now, although it is unclear what the ruling will mean for the property in the coming days. Meanwhile the village has three months to file an appeal.
Tulalip Tribes to Build New Washington Casino
There was news this week that the Tulalip Tribes in Washington state plan later this year to begin construction on a new $100 million casino to replace the 25-year-old Quil Ceda Creek Casino in Marysville, reports the Everett Herald.
The new 110,000-square-foot casino, currently being called QCC2, will be built right across the street from the old one which it will replace.
"The casino will feature new entertaininment and dining options, a spacious gaming floor and a 1,200-stall garage with a fast-ramp access," reports the Herald.
Marie Zackuse, chairwoman of the Tulalip Tribes, described the need for a new venue and the desire to cater particularly to residents of the area.
"It's time for a new one," said Zackuse. "We're going to keep it as the locals' casino and cater to what they like. It will be more entertainment and food venues, but keeping that feel for the locals."
Three miles away sits the larger Tulalip Resort Casino, also owned by the tribes, which "draws visitors from all over the West."
Golden Nugget Owner Purchases Houston Rockets for $2.2B
Finally, a little over a week ago came news that Tilman Fertitta, the billionaire owner of the Golden Nugget Casinos and of the dining/hospitality/entertainment/gaming corporation Landry's Inc., will be the next owner of the Houston Rockets NBA franchise.
Fertitta has agreed to buy the Rockets from longtime owner Leslie Alexander for the hefty prize of $2.2 billion. Fertitta had originally tried to buy the Rockets back in 1993, "but was beat out by Alexander" reports Forbes. Earlier this year, Forbes estimated the Rockets franchise to be worth $1.65 billion.
Alexander enjoys a nice return on that original investment back in 1993 when he paid $85 million for the franchise. According to Forbes, Fertitta "will likely use debt to fund at least part of the acquisition." The magazine estimates Fertitta's current worth to be $3.1 billion, primarily from Landry's.
A native of Texas, Fertitta is the third cousin of former UFC owners Lorenzo Fertitta (of Red Rock Resorts Inc.) and Frank Fertitta (of Station Casinos).
After purchasing Golden Nugget Casinos in 2005 and its Las Vegas and Laughlin locations, Tilman Fertitta has added further properties in Atlantic City, Biloxi, and Lake Charles, Louisiana.
Finding a trustworthy room to play online poker can be a monumental burden. That's all the more true if you're just looking for a place to play poker for free. We've listed five of the best play-money poker sites to enjoy and help hone your skills.