Off the Felt: Shedding and Shredding, Clubbing in Vegas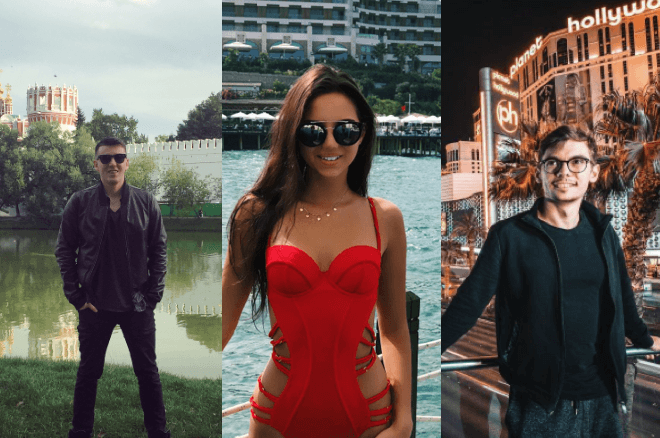 Thursday marked the official last day of summer in the states and we couldn't be more sad. However, the fall season is here and that means a new season of poker tournaments, which means more travel pics, Instagram selfies, and the start of spring in the southern part of the world. Here's a look at what happened on poker social this week.
Row, row, row your boat.
Love seeing the progress you are making. Keep it up!
Really proud of @jaimestaples. Looks awesome. This picture shows so much hard work. https://t.co/8KjuFSMz2k

— Kevin Martin (@KevinRobMartin)
@jaimestaples keep smashing it Jamal, best 150k you'll ever earn. https://t.co/KeAtuKJIZm

— Jamie Fraser (@JamieMoo95)
Congrats, you won a red shirt.
I did not win the Purple Jacket #PokerMasters but we did win a red shirt in our championship game tonight. https://t.co/3hsHLWuKm8

— Daniel Negreanu (@RealKidPoker)
Pops! Happy belated birthday, Papa Phil.
Someone turned 80 today! W my father Phil and my lil sister Ann. My Dad taught me to be honest, honorable, and tr… https://t.co/ig8hF43rS6

— phil_hellmuth (@phil_hellmuth)
Vegas looks good on you.
Is Jonah the next PBF?
This is what happens when you let a poker photographer roam outside the poker room.
Photo from last nights Northern Lights trip with the @DeepStacks fam. I've been traveling with this crew for over 3… https://t.co/kCAjOXXkGv

— Drew Amato (@drew_amato)
Style game strong.
We need these in our life. And yesterday.
Is that a dab? Oh boy.
We get it. You're perfect. But really, that boy better lock it up!
Lookin' good.
Breathtaking.
And Moscow loves you.
Sometimes you just need that little kick to get you going.
So zen.
"I'm telling you loosen up my buttons, baby."
Shredded!
Did you wake up like that?
Your smiles are contagious.
Finding a trustworthy room to play online poker can be a monumental burden. That's all the more true if you're just looking for a place to play poker for free. We've listed five of the best play-money poker sites to enjoy and help hone your skills.