Off the Felt: Hiking, Getting Ripped, and Thunderdome Deathmatches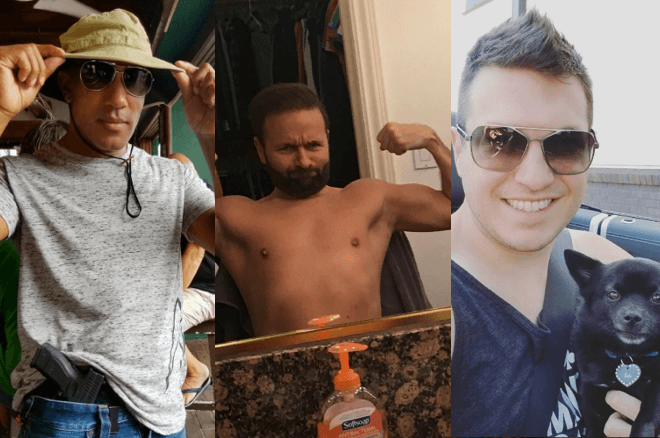 The poker world was booming this week with the Poker Masters, World Cup of Cards, PokerStars Sochi, and three major online tournament series paying out millions in prizes. But poker players still found time to get out and enjoy their free time. We look at some of the best off-the-felt moments of the week.
Aww, you guys!
Sad I'm missing the first ever Poker Masters series.... but if I've learned anything in the last 30 years... Famil… https://t.co/Dk3IUWI0T0

— Jason Mercier (@JasonMercier)
Uhm, so much truth in this. Take note, people!
Secret to success in 1 tweet: Decide you really want it. Go for it. Surround yourself with great people. Don't be a piece of shit. VICTORY.

— Jason Koon (@JasonKoon)
Another great reason to love Vegas, Red Rock yoga!
Sam Abernathy has been in Mexico and we're a little jealous.
They see me rollin, they hatin'
Ballers gonna ball.
Phil Laak has got to be the happiest person on the planet.
Jumping into the weekend like...
Ripped!
¡divertidísimo! Lynn, that means hilarious!
Stunning.
Liv gifted us with another Burning Man photo. She is warrior, hear her roar!
This crew tho.
"I'm blue da ba dee da ba die..."
Hella cute.
As one comment puts it, "looks like a Senior yearbook photo." Haha
Uhm, tilt control.
Breathtaking.
Just me and my coconut.
Fierce with that red shade.
A man who gets things done. Stay safe, Perkins.
Everybody needs an account at one of these online poker rooms! They're the biggest, the best, and we get you the best poker bonuses. Check out our online poker section for details on all the online poker rooms around.