PokerStars, Seminole Hard Rock Team Up for Oct. 3 Charity Event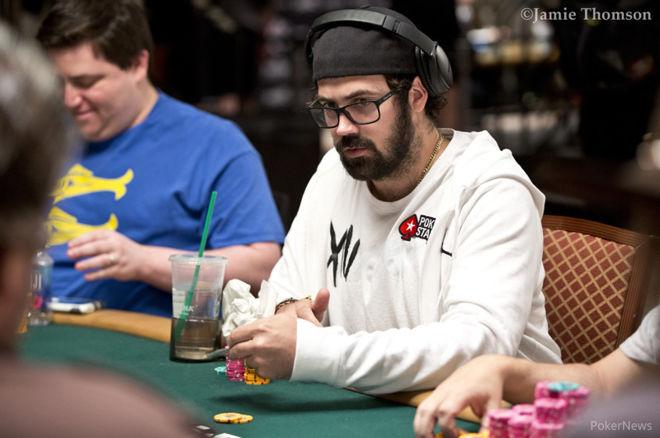 With Hurricane Irma finally having died down in the American Southeast, the focus has turned to relief efforts to repair and rebuild the destruction left in its wake. The poker community is set to do its part through an upcoming charity event on Oct. 3.
That Tuesday, Seminole Hard Rock and PokerStars will collaborate for a $300 reentry charity poker tournament hosted at the casino in Hollywood. Players will compete for more than $50,000 in prizes while contributing all entry fees — no rake or staff fees taken out — to the hurricane relief efforts of Feeding South Florida, the leading domestic hunger relief organization in the area.
Event Details and Prizes
Funds raised at the event will provide water, meals and other non-food supplies to those most in need of assistance after a series of tropical storms including Hurricane Irma caused an estimated more than 70 deaths and billions of dollars worth of damage to the area.
In addition to providing prizes including a $20,000 PokerStars Championship package, PokerStars has pledged to match the funds raised up to $100,000.
Other prizes available include $15,000 in Seminole Hard Rock tournament entries, a Hard Rock Punta Cana getaway and more than $10,000 in cash and autographed memorabilia. The event will also include a reception party with live music, food and cocktails, as well as a silent auction scheduled for 6 p.m., one hour prior to the tournament's start.
"We're proud to partner with Feeding South Florida and PokerStars to be part of this hurricane relief initiative," said Susan Renneisen, vice president of community affairs and special events at Seminole Hard Rock. "It's upsetting to see the damage that so many families have endured during this storm season. We encourage everyone in the community to help however they can. Every bit helps, and we are glad to be able to do our part."
Players set to attend the event from PokerStars include Jen Shahade, Jeff Gross and Jason Mercier, the latter's attendance conditional on the upcoming birth of his child due Oct. 5.
Jason Mercier Happy to Help
Mercier, a native of the area, wears his South Florida pride on his sleeve, literally — he can very often be found sporting gear from teams like the Miami Heat and Miami Dolphins when he's on the grind. As the storms rolled in, he and his wife Natasha carefully considered whether to evacuate the area or hunker down and ride things out in their home.
Mercier told PokerNews there was "a lot of back-and-forth." He said they'd have likely stayed if circumstances were different, but consideration for the safety of Natasha and their unborn child ultimately pushed them to evacuate at the last minute.
They drove out of town on what Mercier said were pretty clear roads and packed into a hotel room in Orlando with another couple, making for a packed house that included a baby and three dogs.
"It was kind of insane," Mercier said. "Her being eight months pregnant, we didn't really want to get on a flight. There's also the aspect of potentially losing power and not being able to get to the hospital if we stayed down here."
Well aware of PokerStars' past charity efforts following other natural disasters, Mercier wasn't surprised when the company linked up with Seminole Hard Rock and gave him a buzz asking if he'd participate. He and Natasha signed on right away, happy to participate as long as Natasha isn't busy delivering the next member of the Mercier family.
"It's great," Mercier said of PokerStars' efforts. "It makes me feel good that I'm sponsored by a company that's trying to help people."
Sue Hammett, head of corporate giving at PokerStars parent company The Stars Group, encouraged players from the area to come together and attend the event to help raise as much money as possible for those affected.
"We all witnessed the impact and destruction which swept across the Caribbean and Southern Florida and we hope our support of this event will help with the recovery process," she said. "Together, with Seminole Hard Rock, we're proud to make a difference."
Finding a trustworthy room to play online poker can be a monumental burden. That's all the more true if you're just looking for a place to play poker for free. We've listed five of the best play-money poker sites to enjoy and help hone your skills.