Daniel Negreanu Posts Back-to-Back Losing Years, Sets Goals for 2018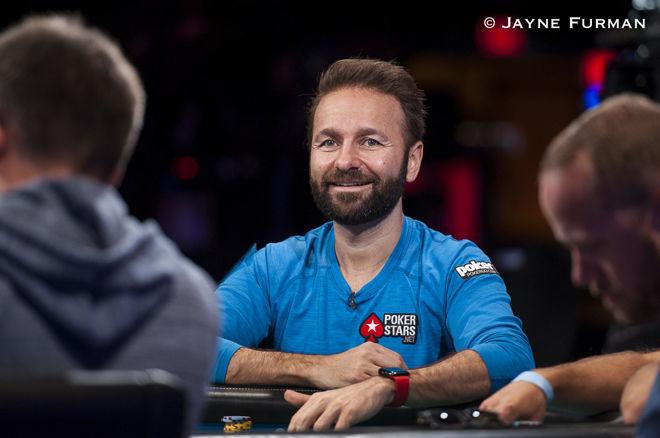 On his blog at fullcontactpoker.com, Daniel Negreanu shared some end-of-year accounting with the public along with his goals for the new year. It's rare to get such an in-depth look at a top professional player's results, but Negreanu freely shared detailed results from the last five years.
According to Negreanu, one reason for his sharing is to dispel one of the great myths in the poker world that high rollers who cash for large amounts of money like $2 million are big winners on the year, a point he hammered in via a Twitter poll.
In 2017 I cashed for $2,792,104. Do you think I spent more or less than that amount I cashed for?

— Daniel Negreanu (@RealKidPoker)
"I think my 2017 was a good illustration of the illusion that players cashing for $2 million in a single year is a great accomplishment. In the old days, before super high rollers, you could all but guarantee that cashing for $2 million would mean the player had a winning year. Well, the truth is, if a player plays the full high roller schedule and cashes for $2 million, they are all but certain to have had a losing year, and that's before expenses."
Last Five Years
For Negreanu, after posting $2,874,164 in buy-ins in 2017 and cashing for $2,792,104, he booked a loss of $86,140. He points out that considering his average buy-in on the year was $40,481 across 71 events, the loss is minimal and very close to break-even. That said, it technically represents the second year in a row that Negreanu's tournament books ended in the red.
In 2016, Negreanu recorded a loss of $1,246,693 with an average buyin of $31,558 across 49 events. Fortunate for Negreanu, the three preceding years he booked nearly $10 million in tournament profits, including a very healthy +$7.1 million 2014 thanks in part to a second-place finish in the $1 million buy-in WSOP Big One for One Drop.
Negreanu also shared that unlike many of the high roller regulars, he uses his own money to buy in to poker tournaments that he decides to play. The exception this year will be the Big One for One Drop, for which he plans to sell around 50% of his action — with no markup.
Goal Review
In his "2018 Annual Poker Goals Blog," Negreanu reviewed his 2017 goals to see how he fared, providing the caveat, "The goals I set are lofty, so I'm really not attached to the results in terms of seeing the year as a success or failure, but I'm a big believer in setting hard to reach goals."
He assessed his achievement of five of his eight goals for last year as "a good result and above expectation." Those five goals were: cash for $2.5 million, cross the 100 cashes mark at the WSOP, end the year #1 on the all-time money list, win $250K playing cash games and produce more content for poker fans.
The three goals he fell short on were lofty indeed: win three WSOP bracelets, win WSOP Player of the Year for the third time and make the November Nine (WSOP Main Event final table).
New Wave of Goals
So what does the all-time poker tournament money leader hope to accomplish in the new year? Here's a look at Negreanu's ten poker goals for 2018.
Top $40 million in live earnings
Win a WSOP bracelet
Get to 115 WSOP cashes and/or close gap on Phil Hellmuth
Profit $2 million
Finish year top 30 in GPI
Final table SHRB or One Drop
Win Poker Masters or US Poker Open
Hang on the #1 spot on the all-time money list
Win a Super High Roller
120 hours of poker study
Though as he mentioned, his attainment of these goals should not determine whether or not the year is a success or failure, Negreanu will undoubtedly be pleased to meet many of them. Perhaps he can conduct a Twitter poll to see how many of his goals people think he will reach this year.