New Poker-Inspired Sitcom 'LA to Vegas' Aims to Shock and Entertain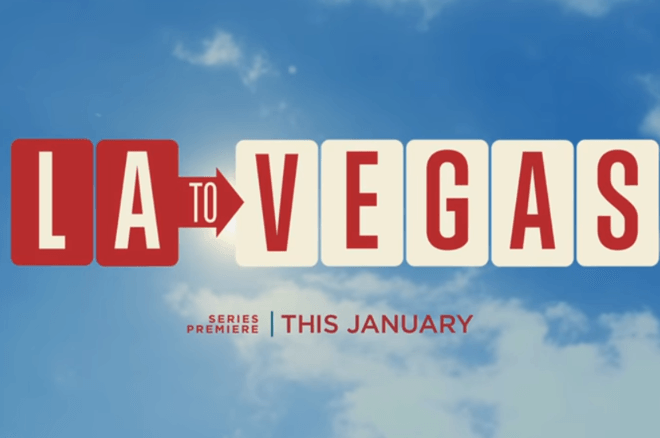 Anyone who has traveled on a domestic flight to Las Vegas — perhaps depending on the airline — has experienced the unique on-flight vibe that comes with the shared excitement among travelers heading to Sin City. We also know that the airline employees can play a large role in stirring that excitement, if they so choose.
Fox's new comedy "LA to Vegas" airing on Tuesday at 9 p.m. depicts the comedic life of several regulars who know the short flight from the West Coast to "Lost Wages" all too well, including the airline's employees. Based on the many exciting reasons individuals head to Vegas for the weekend, one can only imagine the limits, or lack thereof, of the absurdity of scenarios and dialogue that may result.
The series follows some regular weekend Vegas-bound passengers including Colin (Ed Weeks), a UCLA economics professor, Artem (Peter Stormare), a compulsive gambler, and a stripper named Nichole (Olivia Machlin) in addition to the airline staff who make the trip every weekend. The hilarious Nathan Lee Graham stars as a flight attendant along with Kim Matula, who we can see from the trailer is less than satisfied with her current place of employment.
On the low budget Jackpot Airlines flight, fuzzy dice hang in the cockpit and the passengers and crew are full of spunk and drama. Dylan McDermott, best known for his role as Bobby Donnell in seven seasons of "The Practice," plays a quite different character as the over-the-top, boozy and vain "Captain Dave," who represents a pilot that you would most assuredly not want flying any plane you or a loved one is on board. Though it could make for good comedy.
Beginnings
The idea of the show was born from the experience of writer Lon Zimmet, who made monthly flights from L.A. to Vegas after the poker boom in 2003 as a struggling writer who saw an opportunity to make money in poker with the influx of new amateurs on the scene.
According to the Las Vegas Review-Journal, at the show's Bellagio launch party last month, Zimmet said, "I started making this trip a lot, realizing a lot of people were getting introduced to poker after I'd been playing for years, and could make money off it when I couldn't get a job anywhere else."
He said he was able to pay his rent on the money he made from those trips, and a decade later he thought, "That might be a show. That might be something."
Producers behind the show include Will Ferrell and Oscar-winning writer Adam McKay of "The Big Short" who are among the executive producers, as well as "Modern Family" co-creator Steve Levitan. Incidentally, Levitan's first television job was writing for NBC's airline comedy "Wings," which took place primarily in an airport rather than on-flight.
Levitan joked at the Bellagio launch, "Complete coincidence. I wasn't, like, on the hunt for an airline show," though we can assume the experience couldn't hurt. When searching for his next series to direct, Levitan said about the new Fox comedy, "This is by far the funniest thing I read."
Representing Las Vegas
One challenge in writing a show with this premise and surrounding an iconic locale as Las Vegas is finding a balance that doesn't just poke fun at the place or present the most stereotypical representations of Sin City. Zimmet hopes the show provides nuance as a result of writers who have their own authentic Vegas experiences to build from.
Zimmet told the Las Vegas Review-Journal in an interview, "I made sure to pack a (writing) staff full of people who are very familiar with Las Vegas, so everyone has their own stories. One of my writers actually used to take trips where he'd get a load of money from someone just to fly out to Vegas to place sports bets for them. So he used to fly out with literally hundreds of thousands of dollars in, like, a suitcase."
Along with the vast situations and storylines related to Vegas that are carried out on board the round-trip flight, future episodes go beyond the airplane and airport to showcase more of the city.
"I kind of want to show its eccentricities and what makes it probably the most unique city in America, and have some fun with it in all its little nuances," said Zimmet.
Another executive producer with familial ties to Vegas is Josh Bycel, who grew up visiting his grandparents near Boulder Station, east of the Strip.
"Vegas is a very special place, a very cool place," he said. "I love this city. And I think our main job is when we represent it, we want to represent it well."
Matula, who plays flight attendant "Ronnie," says of the show, "It's 'Love Boat' in the sky, but dirtier." If that description doesn't catch your fancy, the show may just not be for you.
Be sure to complete your PokerNews experience by checking out an overview of our mobile and tablet apps here. Stay on top of the poker world from your phone with our mobile iOS and Android app, or fire up our iPad app on your tablet. You can also update your own chip counts from poker tournaments around the world with MyStack on both Android and iOS.