"Fold Of the Century!" Watch This Hand From 2018 Aussie Millions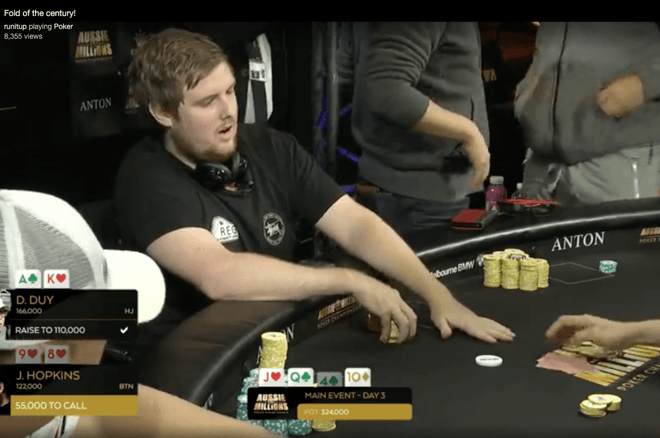 Any time you put poker on a stream, you are bound to see magic. The 2018 Aussie Millions Main Event is no exception. Plus, it's always spectacular to have Jason Somerville act as commentator because he can make any situation go from 0-60 real quick.
Case in point: this "no way did that just happen" type of fold that doesn't come around too often. Take a look.
Hopkins filled his Facebook friends in on the action that led up to the big fold moment.

Yes, James Hopkins was able to let go of his bottom straight (8 to queen) against Duy Ho's ace-high straight. Needless to say, Somerville lost his mind and made the moment all the better.
"What a hero Hopkins would be." That's right Somerville, not all heroes wear capes.
Have you ever wanted to write your own articles about poker? Maybe you've got some experiences or opinions about poker that you'd like to share. PokerNews is proud to launch The PN Blog where you can have a platform to make your voice heard. Learn more here.