WSOP.com Announces $15 Million Summer, New Rewards Program May 1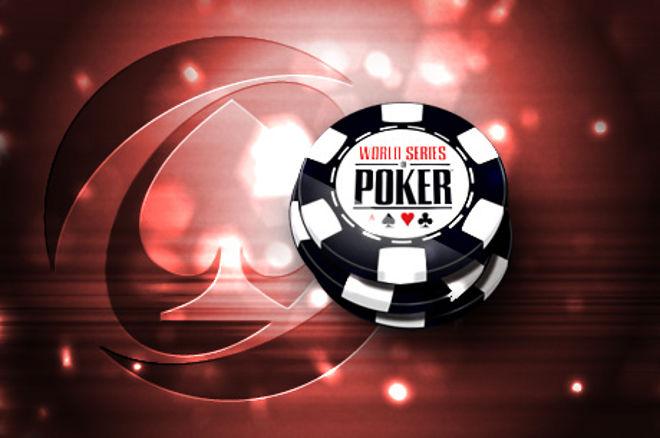 A very exciting moment for online poker players in Nevada, New Jersey and Delaware is just around the corner with implementation of shared liquidity just one week away, on May 1.
A Caesars press release this week announced that the new edition of WSOP.com with its upgraded software will bridge players in Nevada, Delaware and New Jersey starting May 1, and followed with a glimpse into what is in store for players in those states.
Starting one week out, on April 24, players can pre-register for their new account so they are set to participate as soon as the new WSOP.com goes live May 1. At that time, former accounts will no longer be active, though they will remain accessible for withdrawal of funds until July 31.
All players who pre-register will see their bankroll balance, tournament tickets and loyalty points automatically transfer over to their new account. As an additional incentive, players who pre-register will be entered into a drawing where Caesars is putting a $10,000 WSOP Main Event up for grabs. While players can register from anywhere in the world, actual play on the site will be restricted to those within the borders of one of the three participating states.
"We can't wait for our existing players and hopefully a host of first-time players to experience the new WSOP.com"
"We can't wait for our existing players and hopefully a host of first-time players to experience the new WSOP.com," said WSOP.com's Head of Online Poker Bill Rini. "With the advent of tri-state shared liquidity, we have completely revamped our tournament schedules, our cash games offerings, our loyalty program and our promotional calendar to deliver the best online poker experience in this new world order."
Bigger Guarantees
With shared player pools come bigger tournaments and WSOP.com will be upping the ante and offering some the best guarantees in U.S. regulated poker. With $15 million in total guarantees offered between May and September, their weekly and monthly tournament offerings have gotten a healthy boost, as Rini suggested. Every day, an evening tournament with a guarantee of at least $10,000 will be offered, with some days boasting a $25,000 guarantee with at least one $50,000 guarantee on the docket each month.
Sundays are the traditional big day of the week for online poker sites, and WSOP.com is no exception. An array of tournaments will be on offer every Sunday, adding up to guarantee that at least $250,000 will be paid out throughout the day. The flagship event will be their Sunday $100,000 guarantee, which features a $320 buy-in that kicks off at 7:00 p.m. ET/4 p.m. PT. Daily freerolls will give players plenty of extra chances to get into the weekly Sunday $100K.
The World Series of Poker draws thousands of people each year to Las Vegas and this year, four bracelets will be up for grabs via online events at WSOP.com. And for the first time ever, players in New Jersey will have the chance to play alongside those in Nevada, to compete for WSOP gold on the virtual felt from the comfort of their homes.
Official 2018 Online WSOP Bracelet Schedule
| Date | Time (PT) | Event |
| --- | --- | --- |
| Sunday, June 3 | 3:30pm | Event 10: $365 No-Limit Hold'em (unlimited re-entry; 1 day) |
| Friday, June 22 | 3:30pm | Event 47: $565 6-Handed Pot-Limit Omaha (unlimited re-entry; 1 day) |
| Friday, June 29 | 3:30pm | Event 61: $1,000 No-Limit Hold'em (unlimited re-entry; 1 day) |
| Saturday, June 30 | 3:30pm | Event 63: $3,200 High Roller No-Limit Hold'em; (unlimited re-entry; 1 day) |
Players at WSOP.com will have plenty of ways to get into bracelet events on the cheap, or even for free, throughout the summer months, starting in May. Online bracelet freerolls will be available from May 1-14, with daily shots at a seat into Event #10. In addition, 24/7 WSOP Satellites will run from May 1 to July 13 and starting on July 1, the 25 Seat Scramble returns with 25 WSOP Main Event seats to be distributed.
New Loyalty Rewards Program
Along with the revamped software and schedule, WSOP.com has overhauled their loyalty program, available for players in Nevada, New Jersey and Delaware. "Poker Rewards" will give players the chance to earn an industry best up to 32% rake back, based on amount of participation.
Poker Rewards Rake Back Program
| Rewards Status | Points earned via rake | Reward |
| --- | --- | --- |
| Player (Monthly) | 0-199 APP's ($0-$99 in rake) | 0% rake back |
| Bronze (Monthly) | 200-749 APP's ($100-$324 in rake) | 8% rake back |
| Silver (Monthly) | 750-1,499 APP's ($325-$749 in rake) | 20% rake back |
| Elite (Monthly) | 1,500-19,999 APP's ($750-$9,999 in rake) | 25% rake back |
| Champions Club (Annual) | 20,000+ APP's ($10,000+ in rake) | 32% rake back |
The revamped rewards system requires players in Nevada and Delaware to register for a new account and download the new poker software, while existing New Jersey players will be able to play on the shared site and build rewards as soon as the site goes live. But players in all three states, starting May 1, can begin reaping the benefits of shared liquidity while playing from their respective home states.