Inside Gaming: New Jersey Lawmakers Pass Sports Betting Bill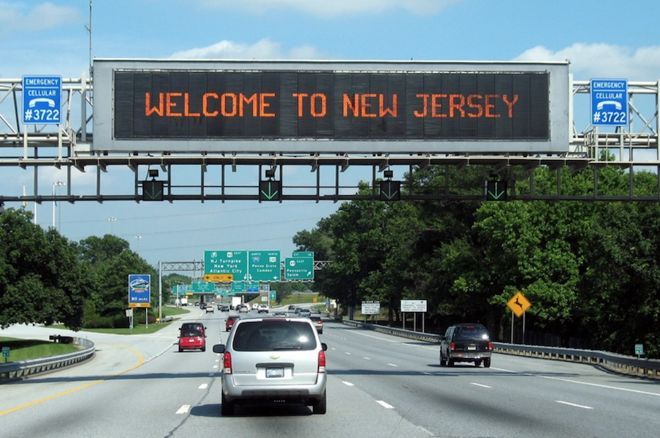 This week's Inside Gaming starts in New Jersey where lawmakers have now passed a sports betting bill, travels to Ohio to look in on the latest revenue figures for casinos there, then sees how Nevada sportsbook operators are feeling now that the Golden Knights' NHL playoff run has ended just shy of a title.
New Jersey a Step Closer to Offer Sports Betting After Bill Passes
Less than a month after the Supreme Court ruled in favor of New Jersey's appeal against the federal ban on sports betting, NJ lawmakers yesterday passed legislation allowing casinos and racetracks to begin offering single-game wagers on professional and collegiate sports, reports The New York Times.
On Tuesday, Delaware became the first state to begin offering single-game wagering following the SCOTUS ruling, although Delaware had been one of a few states besides Nevada allowed to offer limited sports betting options before. That means New Jersey is poised to become the first state previously prohibited by the Professional and Amateur Sports Protection Act of 1992 that was ruled unconstitutional last month by the Supreme Court.
The NYT notes how "New Jersey's regulations could serve as a template for dealing with some challenges that come with introducing" sports betting. The new law will impose an 8.5 percent tax on in-person wagers plus another 1.25 percent fee "to help communities where venues are based."
Meanwhile online wagering — which won't be available until 30 days after the law is signed — will carry a 13 percent tax. The legal betting age will be set at 21. (The current legal age to bet on horse racing in the state is 18.)
Of note, the law does not include any sort of "integrity tax" or fee that would send money to professional sports leagues, something that representatives of Major League Baseball, the National Basketball Association, and the Professional Golfers Association all lobbied for in a hearing on Monday.
Many are eager to begin offering the state's first sports bets, including Monmouth Park Racetrack in Oceanport which was primed to open the windows as early as this afternoon. In fact, the law that was passed by both houses includes a provision to allow places like Monmouth Park that are ready to go to allow betting even before Governor Phil Murphy signs the bill into law.
However, as NJ.com reports, Monmouth and other locations will refrain from doing so until Gov. Murphy signs.
Indeed, New Jersey officials have clarified to racetracks "that any racetrack that accepts bets before the bill is signed into law will have those bets reviewed — which would delay their licenses."
While Gov. Murphy has stated before that he supports sports betting, there's still some slight suspense regarding his signing the bill, with the governor saying "during a telephone town hall shortly after Thursday's vote that he still needs to 'review' the measure."
Three Ohio Casinos' Revenue Up, One Down in May
Taking a quick look at the four casinos in Ohio and the most recent monthly revenue report there, three of the four casinos authorized by the state enjoyed revenue increases in May, although Jack Cleveland Casino's big decrease meant the overall total was down year-over-year, according to the Toledo Blade.
The Ohio Gaming Commission's monthly report appeared this week, showing slight increases at Hollywood Casino Toledo and Hollywood Casino Columbus (both owned by Penn National) and at Jack Cincinnati Casino — just above or below a 1 percent increase in all three cases.
However at Jack Cleveland Casino saw a drop of 10.5 percent compared to May 2017 to $15.6 million. That meant statewide revenues were down 2.1 percent to $68.7 million.
In the previous month's report for April the Ohio Gaming Commission actually under reported Jack Cleveland Casino's revenue by $500,000 reports Cleveland.com, although the corrected revenue of $17.2 million was still the lowest April on record for the casino since it opened six years ago. Last month's revenue total also represents the worst May for Jack Cleveland Casino.
NV Sportsbooks Avoid Big Payout With Golden Knights Stanley Cup Finals Loss
We reported here a few weeks ago how the unprecedented National Hockey League playoff run by the Las Vegas Golden Knights had both excited the city's fans and created some nervous tension for those managing Nevada sportsbooks.
While the expansion team's journey to the Stanley Cup Finals certainly increased both interest in the playoffs and action on the games, it also increased the possibility of a big payoff to bettors who had made longshot futures bets on the team to win it all.
Alas for the Golden Knights, their incredible season ended last night when the Washington Capitals came from behind in the third period to win 4-3 and secure the title, winning the series 4 games to 1.
ESPN reports today that collectively the sportsbooks avoided paying an estimated $5-6 million to bettors, some of whom had placed bets at 500-to-1 on the Golden Knights during the preseason to win it all.
William Hill director of trading Nick Bogdanovich said to ESPN "This was our biggest liability on an event that had a realistic chance of winning" since William Hill U.S. was formed six years ago.
That said, sportsbooks had plenty of time to mitigate those losses by adjusting lines and offering other countering wagers during the team's magical run to the finals.
"People have bet other teams, a lot of shops have put up yes/no props, and through each playoff series and game to game, we've been forcing the hand to bet the other side," noted John Avello, executive director of race and sports at the Wynn.
"We cut our liability in half on the field bet," said John Murray, oddsmaker at the Westgate Las Vegas SuperBook. "We gave a good price on the field in January because we saw how big the [futures] number was. If we did nothing, we'd have been looking at a seven-figure liability."
Truth be told, it wasn't as though any the sportsbooks were rooting against the hometown team in the least. Indeed, "every sportsbook director ESPN spoke with would've been happy to pay out on a Golden Knights Cup victory."
Photo:"Welcome to New Jersey, nothing to report" (adapted), MPD01605, CC BY-SA 2.0.
Finding a trustworthy room to play online poker can be a monumental burden. That's all the more true if you're just looking for a place to play poker for free. We've listed five of the best play-money poker sites to enjoy and help hone your skills.