PokerStars Platinum Pass Adventure Programs to Reward Creativity
In PokerStars' quest to hand out 300 free $30,000 passes to the 2019 PokerStars Players No-Limit Hold'em Championship (PSPC) in the Caribbean, the online poker brand is getting their ambassadors involved for some new and creative avenues through which players can qualify.
The Platinum Pass Adventure programs are all unique to each Stars ambassador involved, tailored to their respective poker audiences and distinctive personalities. Find out how to get involved and compete for a free $30,000 Platinum Pass to be given out by Jason Somerville, Jaime Staples, Liv Boeree and Igor Kurganov.
---
Jason Somerville – "Next Great Twitch Streamer"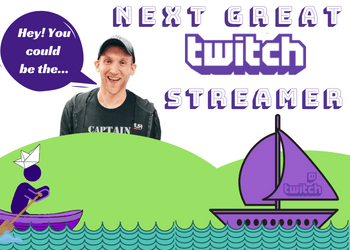 Of course, Somerville's Platinum Pass Adventure program pertains to the stream world that he helped create and grow. Following his newly formed Run it Up Studios in partnership with PokerStars, the duo is offering both amateurs and pros an opportunity to grow a Twitch audience and be rewarded with a $30,000 prize package to the Bahamas.
How it Works
Starting today, June 27, players can opt-in to the program by sending their name, Twitch page, country of origin, and a short paragraph about themselves to [email protected]. From there, streamers should get their grind on and build their audience up until the Nov. 15 deadline.
Somerville will choose three finalists from the lot to be voted on by a panel of judges to include himself as well as other streaming gurus Lex Veldhuis, Kevin Martin, Jaime Staples, Ben "Spraggy" Spragg, Jeff Gross, and Fintan Hand, in addition to an audience-selected Twitter poll.
"What an amazing opportunity for someone to get involved in Twitch poker, try your hand at Twitch poker streaming, and be awarded with a Platinum Pass."
The final three will have logged at least 150 broadcast hours before Nov. 15 with a majority of games being played on PokerStars. The selection of the winner will be based on criteria such as average concurrent viewers, chat interaction, additional hours broadcast, live cashes, presence in the Twitch Poker community, and ability to fulfill the role of "Twitch Poker Ambassador."
To help make the competition accessible to a wide array of contestants, RIU Studios is willing to provide some stream assistance via a "How to Stream" guide, template overlay, limited graphical assistance, social media coverage, and Somerville's "Tips and Tricks" video that lays out fundamentals of being a good Twitch streamer.
"I am incredibly excited about the Platinum Pass that PokerStars will be giving away to the next top Twitch poker streamer," said Somerville. "What an amazing opportunity for someone to get involved in Twitch poker, try your hand at Twitch poker streaming, and be awarded with a Platinum Pass.
"If you need any help getting started with your streaming journey, we have a comprehensive guide on RunItUp.com and I am excited to see who gets involved and what these streams look like. I think it is going to be awesome for both poker and Twitch. Good luck everyone and I can't wait to watch you guys out on the Twitch streets."
---
Jaime Staples – "Your Ultimate Sweat"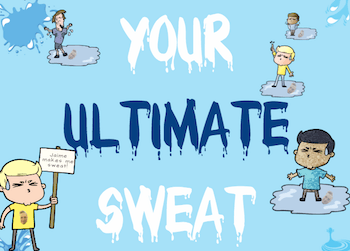 The name Jaime Staples has come to be associated with his amazing recent weight-loss prop bet win that saw him drop more than 100 pounds in a year. He's become a source of inspiration for many and is now getting a chance to use that platform to inspire and incentivize others to pursue their own "ultimate sweat," as his challenge came to be known.
How it Works
Staples wants you to decide on a goal for your own ultimate sweat – anywhere from losing weight, gaining muscle, learning an instrument, reading a book a day, learning a new poker variant and climbing up in stakes – anything that you've always wanted to do.
"I wish people could have their own Ultimate Sweat experience," said Staples. "Through embarking on my weight loss journey, I learned so much about how to live a healthier life. I also gained confidence that when I put my mind to something, I can achieve it.
"I wish people could have their own Ultimate Sweat experience."
"Thanks to PokerStars, all of you now have a chance to have your own ultimate sweat, and it doesn't just have to be about health."
Much like he did with his own challenge, participating competitors must submit a video highlighting your Ultimate Sweat challenge both on Twitter using the hashtag #myultimatesweat and to the email address: [email protected]. In the video, you must include a description of the challenge, your plan to accomplish the goal, benchmarks that will be measured, and a timeline for updates that people can expect on your progress.
Submissions will be accepted between July 1 and July 15, and from there, the Ultimate Sweat competitors will be judged on the following criteria:
Personality and Creativity: 1-5
Frequency of Updates: 1-5
Level of Difficulty: 1-5
Goal Achievement: 1-10
Weekly updates via Twitter using #ultimatesweat will be critical, and you can also share via other platforms and let Staples know where to find all the challenge updates.
The deadline for the competition is Oct. 8, at which time all participants should record a 90-seconds or less video, summing up the results and process, due by Oct. 15. Staples will then choose the top five contenders by Oct. 17, and those will go to a panel to be rated based on the above-listed criteria.
Besides Jaime Staples, other panel members are Matt Staples, Chris Staples, Mike Vacanti, Bill Perkins, Jeff Gross, Mike McDonald, Lex Veldhuis, and Kevin Martin.
The person who gets the highest total score wins the competition, a trip to the Bahamas with free entry into the $25,000 PSPC, and some free coaching from Staples leading up to the event.
---
Liv Boeree and Igor Kurganov – "The Next Great Poker Brain"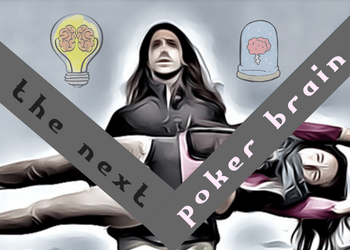 To win one of the two Platinum Passes from the brainy couple Boeree and Kurganov, be prepared to do some mental gymnastics.
"What we've always loved most about poker is the strategy of the game," said the couple. "It constantly challenges you to think deeply, which translates to better decision-making in everyday life.
"So when PokerStars gave us two Platinum Passes to give away to our followers, we immediately knew we wanted to do something that celebrated the rationality and logic that define the game we love. Now we're excited to run a series of puzzles and tests to help find the next great poker brain."
"We're excited to run a series of puzzles and tests to help find the next great poker brain."
How it Works
Preliminary Quiz Round: on July 18th, August 8th, August 29th, and September 19th, a different quiz testing skills necessary for the poker tables will be open to all.
The ten highest scorers across the first four rounds will advance to a final quiz round on Wed., Oct. 3 with a structure to be announced later.
Note that all quizzes will be timed and in the event of a tied score, the person with the fastest time will advance. The final quiz will also be timed, with the two highest scorers proving their mental capacity to compete in the PSPC with a free $30,000 Platinum Pass.
---
More Adventures
In addition to these brand new Ambassador Adventure programs that will award Platinum Passes to some creative and industrious individuals, there are a few others going on as well.
You can check out Felix Schneiders' "Bro Battles," Andre Akkari's "From BSOP to PSPC," and Fintan and Sraggy's "As Random as it Gets" adventures.
Head over to the Platinum Pass Adventure homepage for the latest on the various paths to platinum pass paradise through PokerStars ambassadors.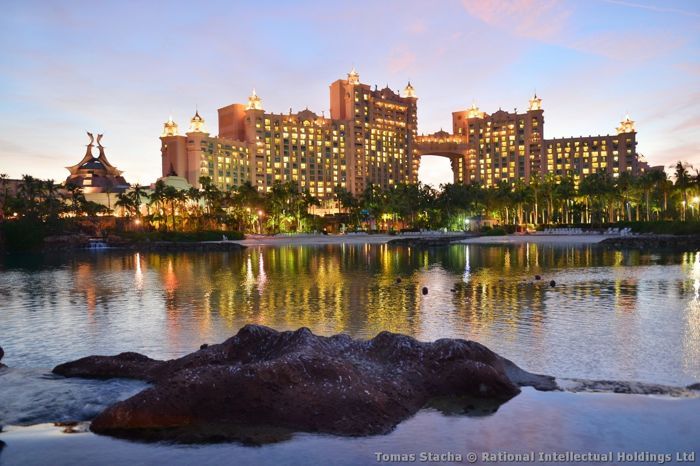 The Stars Group owns a majority share in iBus Media.