Antonio Esfandiari Tells TMZ He'll Box Kevin Hart In March 2019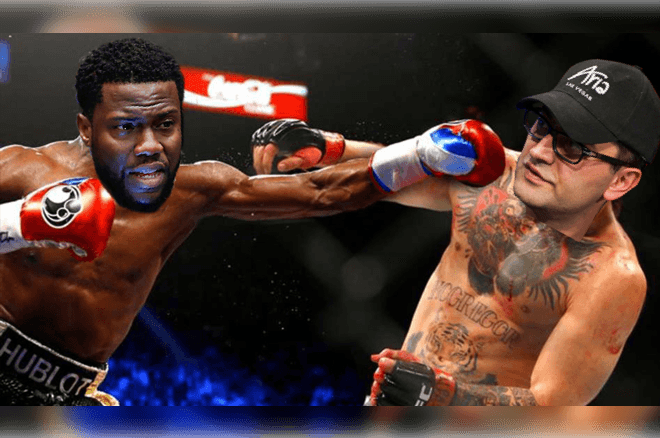 When you think of boxing you probably don't think of Antonio Esfandiari or actor Kevin Hart. Well, now you can combine the two thoughts because TMZ Sports got an exclusive tip from Magic Antonio himself confirming that he will face Hart in a real-life boxing match.
Wait, what? TMZ Sports ran into Esfandiari and attempted to pull some gossip asking questions like, "Which athlete is the biggest gambler you've ever seen?" and "What is the craziest thing you've ever seen bet at a poker table?" Of course, Esfandiari couldn't answer either but he did go on to give the audience something even better. He started off telling TMZ, "You want something, I'll give you some juice."
He then revealed a bet to face Hart in a boxing match, one that originated after the two were playing, presumably poker, the 'other day' and just hanging out before the topic of boxing came up. The deal is that in March, Esfandiari and Hart will box, in a ring, full on fight. Esfandiari said that he had 35:1 odds to win the match. He wouldn't disclose the dollar amount of the bet but did state that he thinks Hart is "in better shape, an athlete, and fast as hell."
And this is true. Have you seen Kevin Hart workout? Guy does not quit. Here's one video he has posted recently of one of the many workouts he does.
You can watch the entire TMZ exclusive right below.
You can even get an idea of how Hart would fight since he already boxes as part of his workout routine. Check it out.
In the battle of poker, you know Esfandiari takes the win, but in a full-on boxing match...