Throwback Thursday: Doug Polk Challenges Daniel Negreanu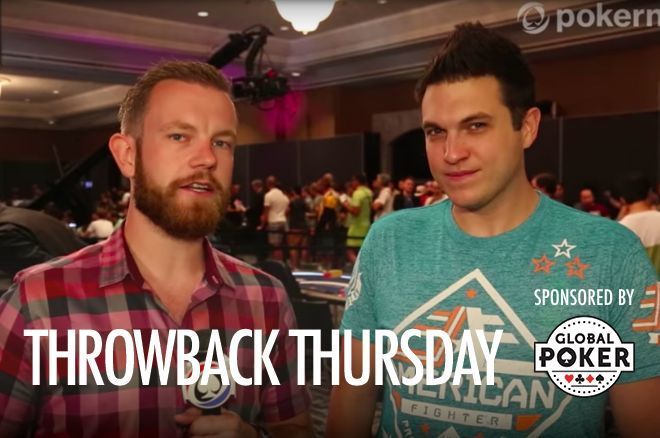 The 2017 Big One for One Drop Winner and popular vlogger Doug Polk has had his share of feuds with poker players. Early last year, Polk and Luke Schwartz publicly criticized each other. Recently, Fernando "JNandez" Habegger posted a video on social media to express his negative opinions about Doug Polk and Upswing Poker, and Doug responded.
For this Throwback Thursday, we examine a challenge Doug Polk put forth to Daniel Negreanu. Back in 2014, Polk challenges Negreanu to play $25/$50 on Pokerstars profitably over a big sample. Why did Polk think that Negreanu wasn't good enough to beat $25/$50? Is it true that Negreanu was so confident he would win the bet that he put up $1 million? Did Polk accept? What were the terms? Remko Rinkema gets all the answers!
Have you ever wanted to write your own articles about poker? Maybe you've got some experiences or opinions about poker that you'd like to share. PokerNews is proud to launch The PN Blog where you can have a platform to make your voice heard. Learn more here.