The Muck: What Is the Modern-Day Poker Dream?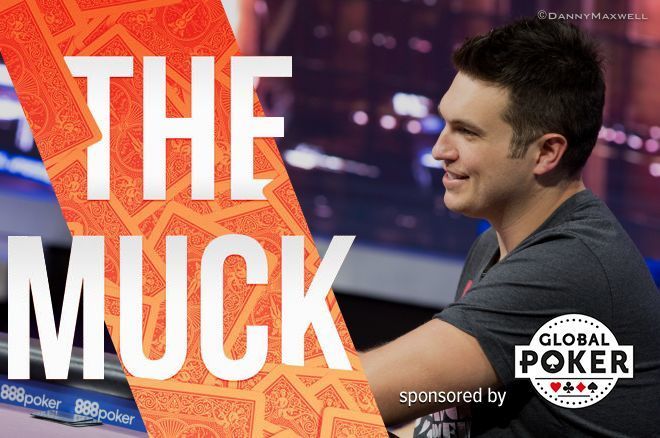 What is the poker dream?
For a lot of players, it's winning a World Series of Poker bracelet. For others, it's simply becoming a poker professional and playing poker every day. Whether it's to one day play the WSOP Main Event or to just play any WSOP tournament, poker dreams vary from person to person.
Earlier this week, Doug Polk took to Twitter to talk about the poker dream and the importance of protecting it.
The most important aspect to the long term growth of poker is for the poker dream to remain alive. The dream that o… https://t.co/oDMkDicIfF

— Doug Polk (@DougPolkPoker)
For Polk, and most likely a lot of players, the poker dream is financial freedom. Having the ability to do what you want when you want is appealing and a dream worth striving for.
We decided to stroll through the Rio All-Suite Hotel & Casino and ask five players for their thoughts on the "poker dream" in the modern age of poker.
---
PCA Super High Roller & Triton Short Deck Champ Jason Koon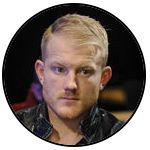 "My idea of the poker dream is to let competition keep me youthful and keep me happy. It is important for me to thrive in my career competitively and also financially. To be able to achieve the amount of wealth that would basically set up the next generation of my family and also take care of any kind of comforts that needed to be taken care of for my extended family and close friends would be a great personal achievement for me. That's a big motivator for me.
"I've said it before, it's not really important for me to have a legacy in poker. I'm not planning on becoming a Poker Hall of Famer. If that happens one day that's great, but it's not something that will keep me coming back. If I decide I don't enjoy playing poker full time anymore then I'll hit the brakes and move forward.
---
WSOP Bracelet Winner & Chip Leader Coaching Instructor Ryan Laplante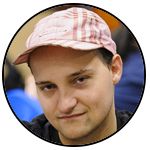 "I think most people have a wide variety of what their dream is. For some of my students, their dream is specifically just to win a bracelet. They don't care about the money. Some dream of winning multiple bracelets or becoming Player of the Year or becoming known as a professional. This year alone five of my students have final tables here at the WSOP.
"My personal poker dream is to continue to be a successful grinder and keep putting myself in a great situation. I think a lot of players have that dream of just making a good, consistent living and have opportunities to win bracelets. The game is getting a lot harder. I think maybe 20 years down the future where it'll be much tougher and I still plan on being here then. That's my dream."
---
888poker Ambassador Parker "Tonkaaaa" Talbot
"The poker dream for me was always playing as high as I could, just getting to the next level. For me, the poker dream right now might be playing some mix games and pot-limit Omaha, getting well versed at them. Maybe playing some super high rollers, some $100Ks and stuff down the line. I don't really need to do that but I think it could be a cool thing to move towards. I have to have some success live before we can get into that world."
---
MSPT Season 8 Player of the Year Chris Meyers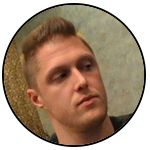 "This is a big part of the poker dream, being here at the WSOP. Ultimately, winning a bracelet. That's the poker dream right there.
We can't control what tournament we win but it's all about freedom. The freedom to make your own schedule, to pursue something you're passionate about. If you put in enough work you're going to win."
---
Two-Time WSOP Bracelet Winner Brandon Shack-Harris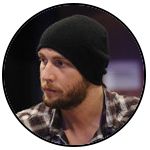 "Initially it was just to save up enough to have infinite time to do the things that I love. The poker dream within poker would be to play in Bobby's Room on the regular and win the $50,000 Poker Players Championship, which I did not do. I lost it to John Hennigan in 2014 and this year he was wearing the same Superman shirt and I suffered from major PTSD."
---
Here's a look at some responses Polk's Tweet garnered:
@DougPolkPoker @kenruf Nah I'm def in it for the mad amount of chicks and sick bad beat stories

— Chris Brewer (@Chris_D_Brewer)
@DougPolkPoker Huge threat to live ecosystem: private games in public casinos. Talent and skill will likely keep yo… https://t.co/NytyUSSAYu

— Jeremy Ausmus (@jeremyausmus)
@DougPolkPoker Ironic for you to be writing this. Coaching videos & AI bots are far more responsible for edge erosi… https://t.co/x4WQyEn6AF

— James Vogl (@jamesvogl)
@DougPolkPoker Of all the poker related tweets I see on a daily basis, this one is by far the most significant and… https://t.co/E8hObClNXt

— Jacob Bell (@JacobBell1107)
What's your idea of the poker dream? Let us know on Twitter at @PokerNews.