The Muck: Phil Hellmuth Skips the $50,000 Poker Player's Championship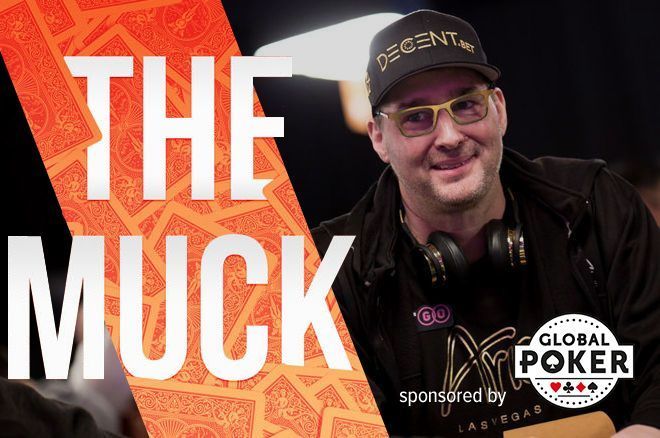 With 14 gold bracelets and 132 cashes, Phil Hellmuth is the most decorated player in World Series of Poker history. He has both WSOP and WSOP Europe Main Event titles, several books under his belt, and is a 2007 inductee into the Poker Hall of Fame.
However, one this he doesn't have is a $50,000 Poker Player's Championship title, though he came close to the title in 2011 when he finished runner-up to Brian Rast for $1,063,034.
One of the most prestigious events of the summer, the annual $50,000 Poker Player's Championship would seem like a no-brainer for the "Poker Brat." Indeed, all signs pointed to him joining the mix at the 2018 WSOP as he was selling share on YouStake, though not quite at the 1.8 markup that caused such a ruckus a couple weeks back.
Hello @RealKidPoker, re @YouStake and selling pieces to fans, if RESULTS matter, then in the $50,000 @WSOP Players… https://t.co/sSbJ5ztnyV

— phil_hellmuth (@phil_hellmuth)
Given Hellmuth was able to sell out at 1.8, it seemed like a foregone conclusion that he'd be able to sell out for the $50K PPC. However, later that day he inexplicably tweeted that he was going to forgo the tournament while at the same time encouraging potential investors to check out his friend Mike "The Mouth" Matusow, who was selling at a lower markup of 1.25.
Hi @YouStake folks, I'm not going to play the $50,000 @WSOP Players Championship, but thanks for the support, I app… https://t.co/4w7PIwhFAV

— phil_hellmuth (@phil_hellmuth)
Immediately fans chimed in.
"Very weird decision with all that talking," Dominic Sanche tweeted. "You might just realize that charging 1.5 markup is a bit too much."
@dweb77 added: "Very interesting that the leading bracelet winner is not playing in the most prestigious event. Other than the main event you would think your preparation and planning would revolve around participating in the $50k. What is really going on here?"
David "ODB" Baker was one of many to encourage Hellmuth to rethink his decision saying he brings "a lot to the event" as "one of the most recognizable faces and personalities in [poker]."
Hellmuth responded by stating that his gut told him not to play. "Everything I have, and everything that I own, is because of my gut," said Hellmuth. "I'm aware that it sounds weird to skip it."
Instead of playing the $50K Poker Player's Championship, the 53-year-old Hellmuth jumped into the Seniors Event for the very first time where he lasted a whole three hands. He did rebuy, and believe it or not, he busted again after just three hands.
Hellmuth could've registered the $50K on Sunday, but he didn't. What he did do was send out a tweet indicating he wouldn't miss it for the next two decades.
Although I made a controversial, and on the surface, a "Weird" decision to skip the @WSOP $50,000 "Players Champion… https://t.co/i2FI87RFBf

— phil_hellmuth (@phil_hellmuth)
Late registration was still open when Hellmuth sent the tweet, so it was no surprise to see some fans encouraging him to change his mind. On the other hand, plenty of folks came down on him.
"Couldn't get enough backers at your goin rate I guess," said Vince Vega.
@SexyBecksy chimed in: "Just stfu Phil. You're washed af. I'm upset that I'm even responding and giving you attention."
Finally, @Donewithyou1776 tweeted: "Give it up Phil. The game has passed you by. Time to send you to the glue factory. #POSITIVITY"
PokerNews' The Muck is brought to you by Global Poker.
Executive Editor US, PokerNews Podcast co-host & 2013 WSOP Bracelet Winner.