WSOP International Circuit Returns to Rotterdam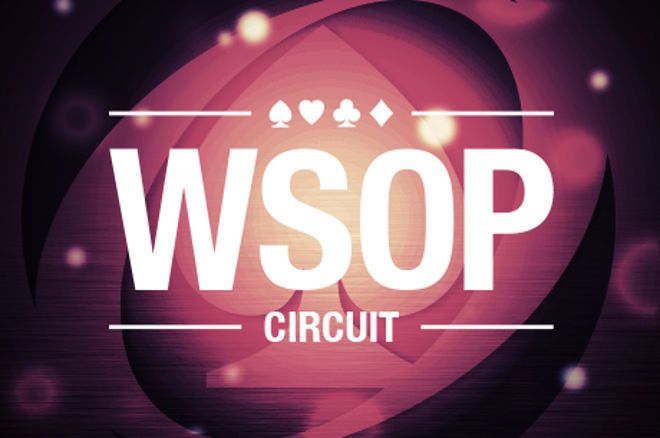 For the second year in a row, the World Series of Poker International Circuit will return to Holland Casino Rotterdam, situated in the popular city of Rotterdam, The Netherlands. Holland's second largest city and former cultural capital of Europe is a brimming hub rich with diversity, entertainment and a sizzling nightlife to enjoy. The recently renovated Holland Casino Rotterdam is located near the Central Station and offers visitors a 24/7 gambling experience as one of the few casino's in Holland.
What better way to discover what Rotterdam has to offer than by combining it with a poker trip? The WSOP International Circuit sets up shop in Rotterdam from August 31 to September 8 with an action-packed calendar that sports no fewer than 18 events. In total, 11 coveted WSOP Circuit Rings are up for grabs.
The nine-day festival kicks off on Friday, August 31 with the €275 WSOP Circuit Cup, giving players a very affordable shot at capturing a WSOP Circuit Ring. On September 3, sparks start flying in Rotterdam as the €3,500 WSOP Circuit High Roller commences. Hakim Zoufri reigned supreme and won the first-ever WSOP High Roller in Rotterdam for €69,888.
The €1,650 WSOP Circuit Main Event will kick off on September 4 at 3 p.m. local time with the first of three starting days. Last year, the then still relatively unknown Eyal Bensimhon (playing as Ben Bensimhon) conquered the inaugural WSOP Circuit event in Rotterdam for €94,394 ($112,709). Bensimhon, draped in his trusted pink bunny hood, reigned victorious on a final table that contained the likes of Bart Lybaert, Paul Gresel, and Govert Metaal, who also finished third in the High Roller.
WSOPC Rotterdam Schedule Highlights
| Dates | Event |
| --- | --- |
| Sep. 3-4 | €3,500 WSOP Circuit High Roller |
| Sep. 4-8 | €1,650 WSOP Circuit Main Event |
| Sep. 7-8 | €5,000 WSOP Circuit Super High Roller |
PokerNews will be on the floor to cover the High Roller, Main Event and Super High Roller start to finish, so make sure to check back regularly as the WSOP returns to The Netherlands!
2018 WSOP International Circuit Series Rotterdam Schedule
| Date | Time (CET) | Event Number | Tournament | Buy-in |
| --- | --- | --- | --- | --- |
| Fr 31 Aug | 1:00 p.m. | #1 | WSOP - Cup Day 1A | €275 |
| | 6:00 p.m. | #2 | WSOP - Turbo Freeze-out | €330 |
| Sat 1 Sep | 1:00 p.m. | #1 | WSOP - Cup Day 1B | €275 |
| | 6:00 p.m. | #3 | WSOP - Progressive Knock-Out Day 1 | €550 |
| | 10:00 p.m. | #4 | WSOP - Hyper Turbo | €220 |
| Sun 2 Sep | 1:00 p.m. | #3 | WSOP - Progressive Knock-Out Day 2 | €550 |
| | 1:00 p.m. | #1 | WSOP - Circuit Day 2 | €275 |
| | 3:00 p.m. | #5 | WSOP - Progressive Super Knock-Out Turbo | €880 |
| | 8:00 p.m. | #6 | WSOP - Satellite High Roller | €220 |
| Mon 3 Sep | 1:00 p.m. | #7 | WSOP - Double Stack Freeze-out Day 1 | €440 |
| | 3:00 p.m. | #8 | WSOP - High Roller 8-Handed Day 1 | €3,500 |
| | 7:00 p.m. | #9 | WSOP - Super Satellite Main Event | €110 |
| Tue 4 Sep | 1:00 p.m. | #8 | WSOP - High Roller 8-Handed Day 2 | €3,500 |
| | 3:00 p.m. | #10 | WSOP - Main Event Day 1A | €1,650 |
| | 7:00 p.m. | #7 | WSOP - Double Stack Freeze-out Day 2 | €440 |
| | 10:00 p.m. | #11 | WSOP - Hyper Turbo | €220 |
| Wed 5 Sep | 1:00 p.m. | #10 | WSOP - Main Event Day 1B | €1,650 |
| | 6:00 p.m. | #12 | WSOP - Turbo Freeze-out | €330 |
| | 9:00 p.m. | #10 | WSOP - Main Event Day 1C | €1,650 |
| Thu 6 Sep | 1:00 p.m. | #10 | WSOP - Main Event Day 2 | €1,650 |
| | 3:00 p.m. | #13 | WSOP - Monster Stack Day 1A | €550 |
| | 6:00 p.m. | #14 | WSOP - Pot-Limit Omaha | €770 |
| Fri 7 Sep | 1:00 p.m. | #10 | WSOP - Main Event Day 3 | €1,650 |
| | 3:00 p.m. | #13 | WSOP - Monster Stack Day 1B | €550 |
| | 6:00 p.m. | #15 | WSOP - Super High Roller 8-Handed Day 1 | €5,000 |
| | 8:00 p.m. | #16 | WSOP - Bounty Freeze-out | €440 |
| Sat 8 Sep | 1:00 p.m. | #17 | WSOP - The Closer | €330 |
| | 1:00 p.m. | #13 | WSOP - Monster Stack Day 2 | €550 |
| | 1:00 p.m. | #10 | WSOP - Main Event Day 4 | €1,650 |
| | 3:00 p.m. | #15 | WSOP - Super High Roller 8-Handed | €5,000 |
| | 6:00 p.m. | #18 | WSOP - Wrap-up Turbo | €165 |