Five of the Best Dutch Poker Players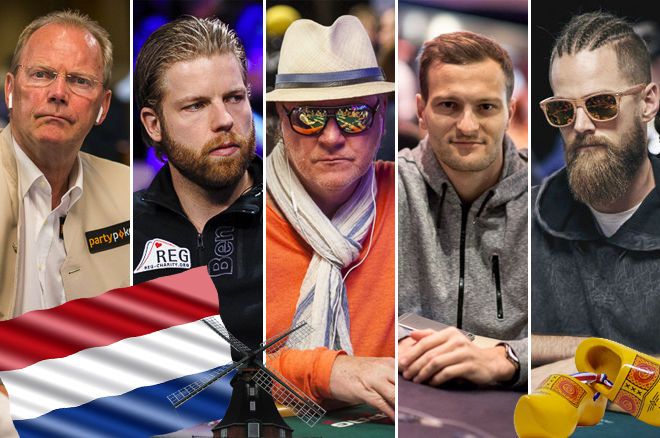 If it ain't Dutch, it ain't much! Though the kingdom of The Netherlands may not be impressive in size, they certainly make up for it at the poker tables. The nation boasts six WSOP-bracelet winners, six EPT-winners, and with a slew of other poker accomplishments, the Dutchies are a force to be reckoned with.
But which five Dutch poker players stand out from the crowd? Join us as PokerNews lists five of the best Dutch poker players.
---
1) Marcel Luske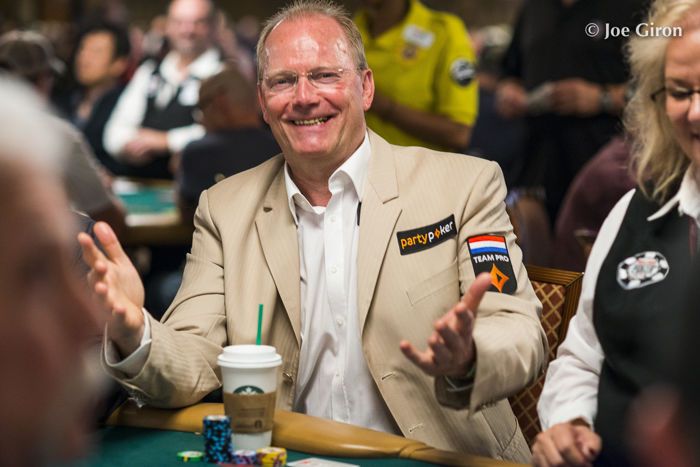 "Give a little bit, give a little bit of your chips to me." The Godfather of Dutch Poker, Marcel Luske, is rightfully the number one pick. The singing marketman from Amsterdam is by far the most recognizable Dutch poker icon and commands the Hendon Mob All-Time top money spot in the Netherlands as well, boasting $4,982,301 in lifetime winnings.
Luske's results can be tracked all the way back to 1999 when he won an event at the Master Classics of Poker in his hometown of Amsterdam. His biggest cash to date, as well as his rise towards international fame, came in 2004 when he finished 10th in the WSOP Main Event, after finishing 14th the year before. With the poker boom in full swing, Luske rode the back-to-back deep runs into poker stardom, accompanied with his trademarked pair of upside-down sunglasses and a wide array of dapper suits to stand out from the crowd.
While the Dutchman might be in the twilight stages of his career, the partypoker-sponsored pro showed his poker prowess once more by finishing 23rd in the 2017 WSOP Main Event, worth $263,532. It didn't prove to be a fluke, as Luske followed it up with a second-place finish in the €10,000 partypoker MILLIONS Germany High Roller in February of 2018, banking another €180,000. He's very active at the tables to this day and close to becoming the first Dutchman to surpass the 5M mark in lifetime winnings.
Marcel Luske Poker Stats (August, 2018 - thehendonmob.com)
| | |
| --- | --- |
| Dutch All-Time Money List | 1st |
| All-Time Money List | 50th |
| Global Poker Index | 739th |
| Best Live Cash | $373,000 |
| Total Live Earnings | $4,982,301 |
Twitter: @Marcel Luske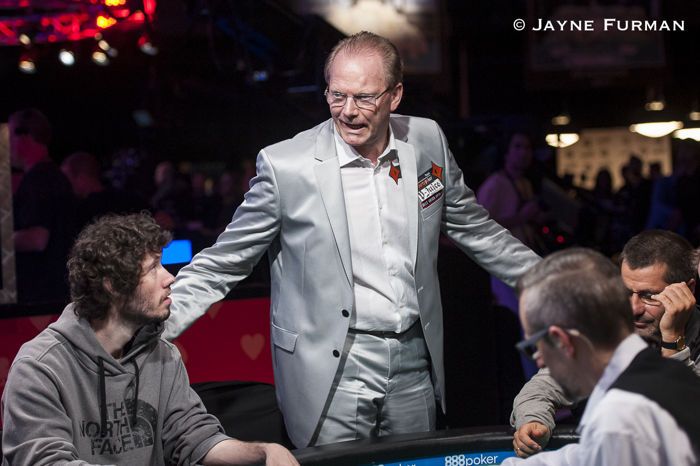 ---
2) Steven van Zadelhoff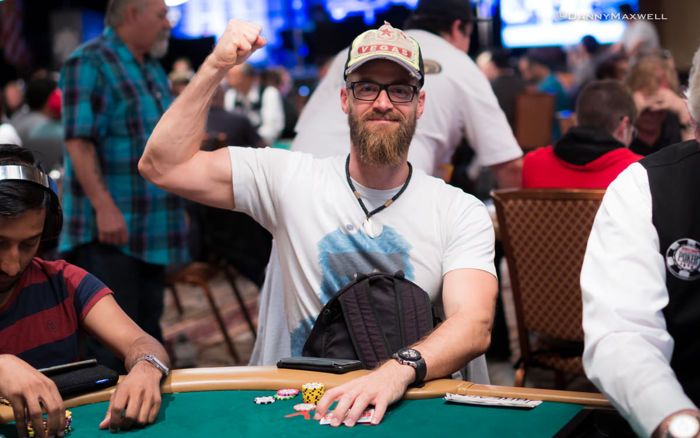 While Luske might be Holland's most recognizable poker face, Steven van Zadelhoff isn't far behind when it comes to standing out in the crowd. The bearded viking oozes swag and single-handedly brought both the viking look and Sesame Street t-shirts back into fashion.
Van Zadelhoff, who lives in Malta, has been steamrolling his way through the fields for more than a decade. He hasn't always been sporting the viking look; Van Zadelhoff's long-time nickname is "Kale" ("Baldy"), due to his shaven look in his early days. His biggest cash to date as listed on Hendon Mob stems from 2009 when he won the Spanish Poker Tour Grand Finale for €100,000. Last Summer, Van Zadelhoff binked another six-figure score after finishing fourth in the $1,600 Wynn Summer Classic Main Event, adding a spicy $139,801 to his bankroll.
While his live accomplishments are certainly nothing to scoff at, Van Zadelhoff's biggest accomplishment to date came on the digital felt: playing under his moniker "SvZff", Van Zadelhoff won the World Series of Online Poker (WCOOP) Main Event last year for a mouth-watering $1,624,502.27. With the 2018 WCOOP coming up next month, the Dutch Viking will no doubt be back at the PokerStars tables to defend his title.
Steven van Zadelhoff Poker Stats (August, 2018 - thehendonmob.com)
| | |
| --- | --- |
| Dutch All-Time Money List | 12th |
| All-Time Money List | 941st |
| Global Poker Index | 292nd |
| Best Live Cash | $148,588 |
| Total Live Earnings | $1,737,340 |
Twitter: @svzff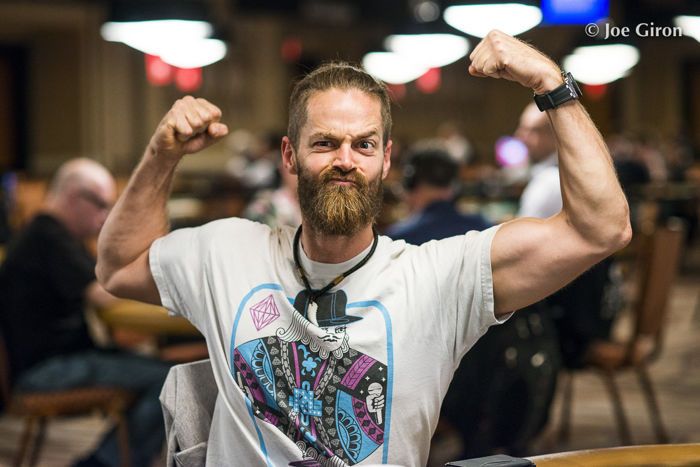 ---
William Hill has many years of experience in online gaming, is listed on the London Stock Exchange and is one of the most trusted brands in the industry. A large first deposit bonus, wide selection of games 24/7, and a potentially lucrative loyalty scheme help make William Hill a great site.
---
3) Ruben Visser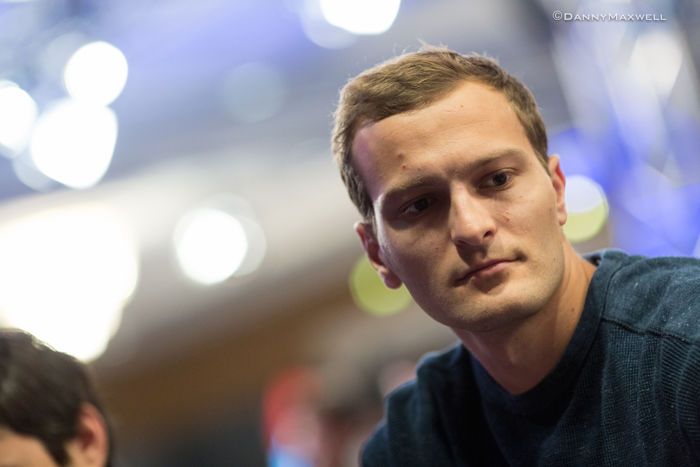 An EPT title. A SCOOP title. A WCOOP title. A WPT title. The Sunday 500. Ruben Visser has won them all, and more. Reaching $2,422,229 in lifetime winnings and an undisclosed amount online all before the age of 25, the former Team PokerStars Pro and one of the most talented Dutchmen retired from poker in 2016 in order to pursue a business career.
Visser played poker from a young age and founded the website pokeralsbijbaan.nl ("poker as a side job") in his teen years. Prone to overagressiveness in the early days of his career, Visser quickly matured and found his first big live success in 2010 at the EPT Monte Carlo, where he finished second in a €5K event behind Isaac Baron (€171,450).
Visser's career highlight came in 2013, when the Dutchman won the EPT9 London Main Event for £595,000. "Rubenrtv" followed it up with a win in the 2014 MCOP Main Event (€225,000). Online, Visser's accolades include winning the 2013 SCOOP #44-H for $168,957.76, as well as the 2008 WCOOP #26 for $135,687.64. Visser currently works as an equity analyst and occasionally still dabbles in poker games near his hometown of Rotterdam.
Ruben Visser Poker Stats (August, 2018 - thehendonmob.com)
| | |
| --- | --- |
| Dutch All-Time Money List | 6th |
| All-Time Money List | 613th |
| Global Poker Index | 112,121st |
| Best Live Cash | $895,370 |
| Total Live Earnings | $2,422,229 |
Twitter: @rubenrtv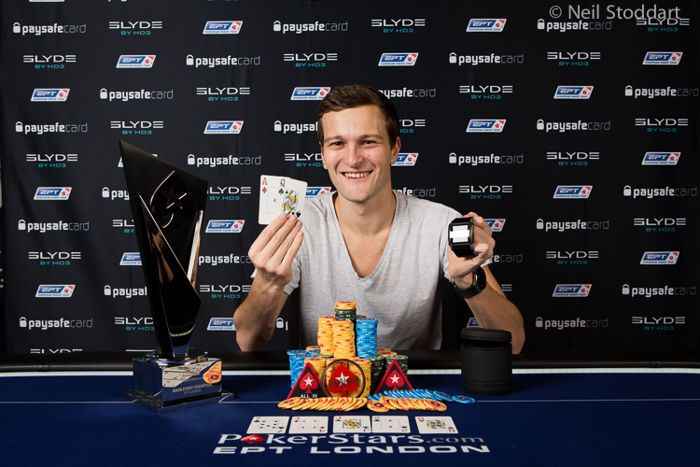 ---
4) Govert Metaal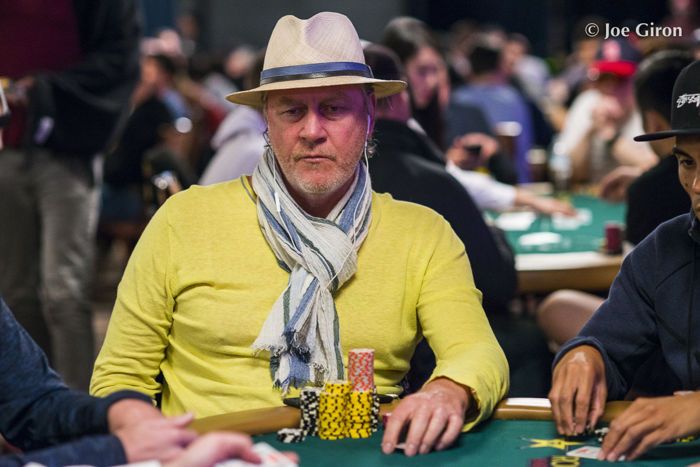 High roller Govert Metaal is a striking appearance in the big buy-in fields across the globe. With his hat and scarf, Metaal looks like the archetypical rich pensionado that has no clue what he just got himself into. However, the Monaco resident most certainly doesn't fit the image that he carefully crafted for himself.
With $2,557,894 in recorded lifetime winnings, Metaal sits fifth on the Hendon Mob's Dutch All-Time Money list. His most notable performance came at the PokerStars Carribean Adventure (PCA) in the Bahama's, where he cashed the 25k High Roller in back-to-back-years. Metaal received $240,470 for fifth place in 2011 and collected $181,300 for finishing sixth in 2012. These are just two of Metaal's seven six-figure cashes, which he amassed over the course of 11 years.
Affectionately known as the "End Boss from The Hague," Metaal travels around the globe with his wife to play the biggest tournaments in the world. He finished 244th in this year's WSOP Main Event ($42,980) and will no doubt be back at the EPT in Barcelona to take on a few of his favorite high rollers again.
Govert Metaal Poker Stats (August, 2018 - thehendonmob.com)
| | |
| --- | --- |
| Dutch All-Time Money List | 5th |
| All-Time Money List | 573rd |
| Global Poker Index | 230th |
| Best Live Cash | $240,470 |
| Total Live Earnings | $2,557,894 |
Twitter: @GMetaal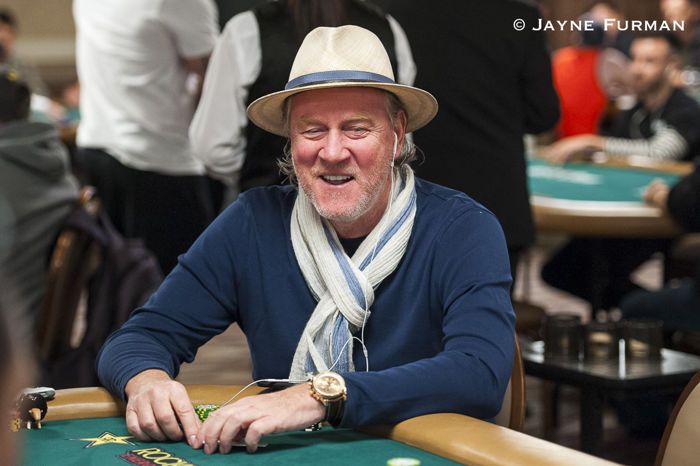 ---
5) Jorryt van Hoof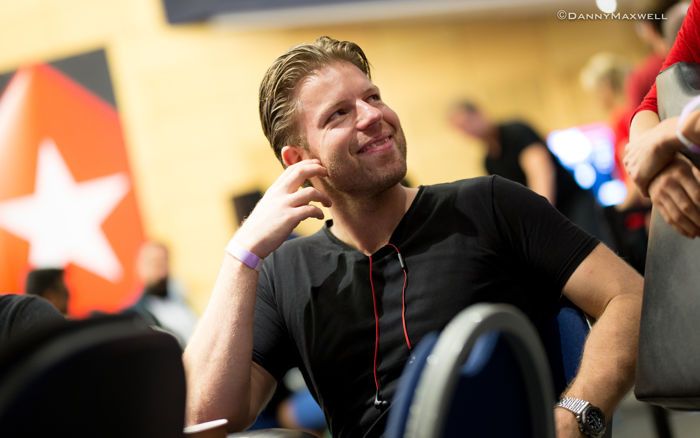 Another can't-miss Dutchie on the list is Jorryt van Hoof. The man from Eindhoven, one of the original Dutchmen to relocate abroad (Dublin, Malta) to pursue a poker career, rose to fame in the public eye in 2014. At arguably the toughest WSOP Main Event final table to date, van Hoof finished third behind Martin Jacobson and Felix Stephensen for a massive payday of $3,807,753. With $4,383,791 in lifetime winnings, he sits in second place on the Hendon Mob Dutch All-Time Money list behind Luske.
While the general audience may not have been familiar with van Hoof until then, the online railbirds knew better. Known as "TheCleaner11" online, van Hoof has been mobbing up poor souls at the mid- and high-stakes cash games for more than a decade, and is considered one of the most feared cash game players in the world among his peers.
Van Hoof took several extended breaks in the past years due to his motivation being on and off, which he stated in an interview with Remko Rinkema. Recently, he's been getting back into the grind again and could very well be one to watch when the WCOOP rolls around next month, although, as he stated, cash games will always be his preference.
Jorryt van Hoof Poker Stats (August, 2018 - thehendonmob.com)
| | |
| --- | --- |
| Dutch All-Time Money List | 2nd |
| All-Time Money List | 256th |
| Global Poker Index | 97,561st |
| Best Live Cash | $560,843 |
| Total Live Earnings | $4,383,791 |
Twitter: @jorryt_van_hoof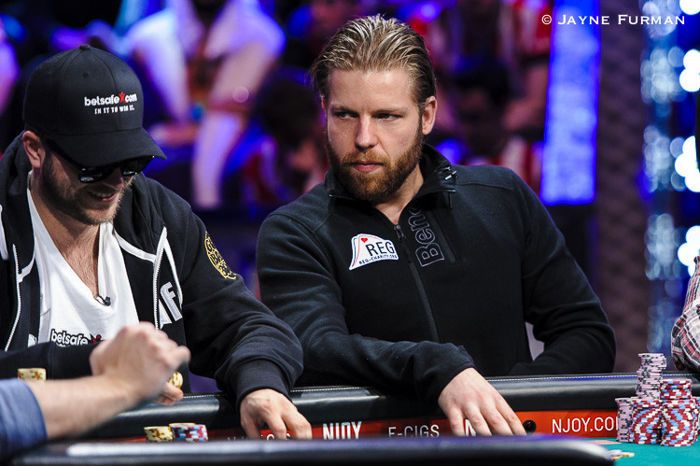 All data in this article is courtesy of The Hendon Mob. For more statistics, visit thehendonmob.com