Five of the Best South African Poker Players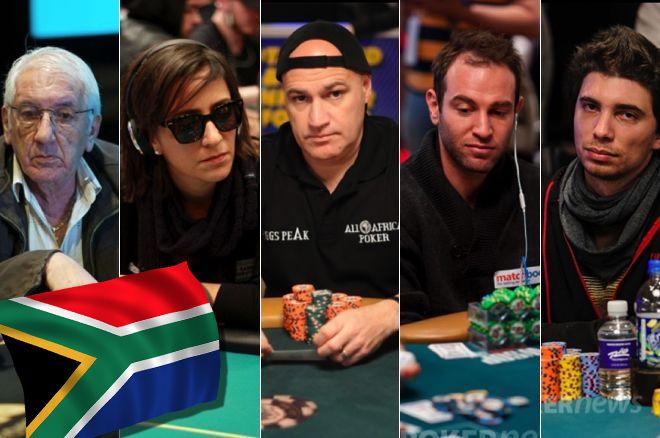 Monday marked Heritage Day in South Africa, one of the most special days on the calendars for the nation of approximately 58 million.
Heritage Day calls for South Africans to celebrate the history of their peoples, whatever ethnicity or lineage they come from, with barbecues and observance of history and traditions. Here at PokerNews, we celebrate it by looking at some of South Africa's premier poker players, who have distinguished themselves via good results at the tables and in the community.
As usual, we couldn't get to all of the deserving individuals from South Africa who have made their presences felt at the felt. And don't treat this as a ranking — the players aren't in any particular order — but merely a recognition of what these players have accomplished in the game of poker.
With that aside and apologies to those deserving players left out, here's a look at some of South Africa's finest.
---
Raymond Rahme
The poker player with most notable single accomplishment from South Africa is undoubtedly Johannesburg's Raymond Rahme.
Rahme also doubles as the country's biggest all-time money winner according to Hendon Mob because said accomplishment was a final-table appearance at the 2007 World Series of Poker Main Event. At age 62, Rahme advanced through a field of 6,358 to poker's biggest stage.
There, Rahme entered the final table in fourth place but was largely overlooked by the poker-watching public, which focused on more accomplished players like Lee Watkinson and more brash characters like Hevad Khan and Philip Hilm.
The self-proclaimed "reserved" Rahme characteristically stayed out of the way in the early and middle stages as his tablemates blasted away, only entering the fray in one notable pot and busting Jon Kalmar with jacks against ace-king.
Rahme made it to three-handed play with the second-place stack against Tuan Lam and chip leader Jerry Yang and played a three-bet pot against Yang. There, he made the fateful decision to check-raise all in with kings despite an ace-high flop, and Yang found the call with ace-five to bust him two players shy of etching his name in poker lore. Rahme collected more than $3 million for his run.
Many may believe Rahme to have disappeared, but while he isn't necessarily a regular face on the scene, he has collected another $500,000 in cashes since. Those include Aussie Millions, European Poker Tour, and WSOP Circuit scores, as well two outright wins in events in nearby Swaziland.
Raymond Rahme Poker Stats (September 2018)
| | |
| --- | --- |
| South African All-Time Money List | 1st |
| All Time Money List | 347th |
| Global Poker Index | 231,571st |
| Best Live Cash | $3,048,025 |
| Total Live Earnings | $3,546,346 |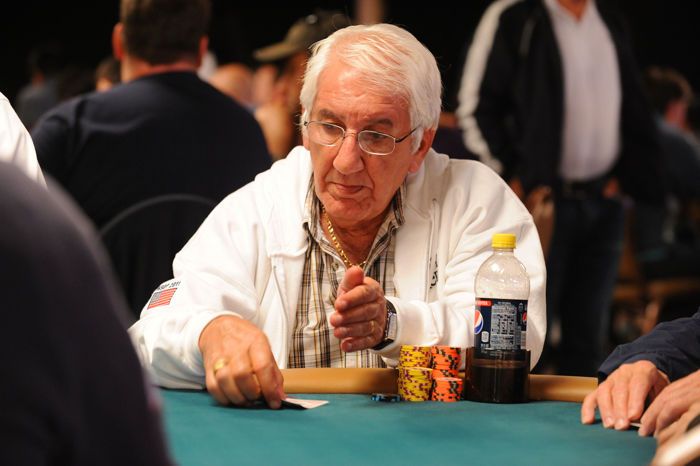 ---
Ronit Chamani
While Rahme isn't seen as often these days on the tournament circuit, one player from South Africa who generally gets to some tournaments every year is Ronit Chamani.
Chamani had a huge run in 2013 and 2014, cashing for just under $400,000 total. Over a few months starting in November 2013, she first won a high roller side event at WPT Emperor's Palace Poker Classic in her own native Johannesburg for $70,779, topping a final table that included Bryn Kenney. Then, she got 13th in WPT Borgata Winter Poker Open Championship for $31,344. Finally, she won a $2,000 side event at WPT Bay 101 Shooting Stars for $152,080, still her biggest cash.
Since 2014, she has only added about $100,000 in cashes while remaining a participant in a variety of tournaments around the U.S. The health-conscious Chamani said via her Twitter feed that she now plans to settle down in Israel after "living a nomadic lifestyle for over 10 years."
"Lots of emotions being felt," she wrote. "Time for a more balanced approach to life with family close by. Plan to put more time into my food creations and still play poker, the game I love."
Ronit Chamani Poker Stats (September 2018)
| | |
| --- | --- |
| South Africa All Time Money List | 8th |
| All Time Money List | 2,828th |
| Global Poker Index | 2,245th |
| Best Live Cash | $152,080 |
| Total Live Earnings | $664,775 |
Twitter: @Raw_Nit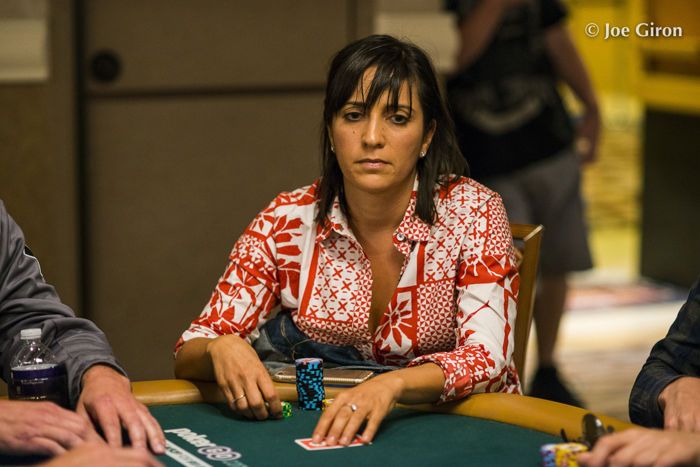 ---
Warren Zackey
Hailing from Honeydew, Warren Zackey has been one of the most consistent forces over the years when it comes to South Africans cashing in South African tournaments.
Of Zackey's 23 recorded live cashes, just a single one came outside of South Africa and nearby Swaziland. Zackey made that one count in a big way as it was a very deep run in the 2009 WSOP Main Event, which ended in a 22nd-place finish for a career-best $352,832. Zackey made Day 8 with a decent stack and found some early success but fizzled out from there and lost a race to Ian Tavelli for his remaining chips.
After that, Zackey put in work in his native land, most notably taking down WSOP Circuit Emerald Resort & Casino Main Event for $222,477 in 2010. Zackey made the final table of the same event in 2013 but finished ninth. He has several more final tables in WPT events there, including a win in a side event in 2016.
Whether due to inactivity or poor results, Zackey has gained just over $1,000 in cashes since the start of 2017, though, so it remains to be seen if he'll continue to add to his lofty cashes tally.
Warren Zackey Poker Stats (September 2018)
| | |
| --- | --- |
| South Africa All Time Money List | 4th |
| All Time Money List | 2,202 |
| Global Poker Index | 95,157th |
| Best Live Cash | $352,832 |
| Total Live Earnings | $834,572 |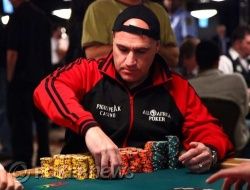 ---
Jarred Solomon
Currently the Global Poker Index's top-ranked player from South Africa, Jarred Solomon may not be as easily recognized as some of his compatriots but looks to be the currently most active player on this list.
Solomon has been a consistent grinder for years, cashing for at least five figures every year since 2007 with the exception of 2008.
Solomon went on a nice tear in tournaments from 2010 through 2013, cashing for at least $123,000 in each of those four years and peaking at $404,653 in 2011. That year, he finished second in $10,000 Pot-Limit Hold'em Championship at the WSOP, outlasting the likes of Stephen Chidwick and Sam Stein at the final table only to be denied the bracelet by Amir Lehavot. It would have been South Africa's first WSOP gold since 1990 (Hugh Todd) and third overall.
The native of Johannesburg also made two other WSOP final tables during this run. Solomon also grabbed a piece of hardware on home turf when he won a WSOP Circuit ring and $20,018 in a $365 multi-flight event in 2013.
Additionally, Solomon has notched a number of cashes at Aussie Millions, including wins in an AU$1,100 H.O.R.S.E. event and an AU$550 Shootout.
After some lean years following 2013, Solomon has bounced back with his biggest year in awhile, scoring $162,190 and counting in 2018.
Jarred Solomon Poker Stats (September 2018)
| | |
| --- | --- |
| South Africa All Time Money List | 2nd |
| All Time Money List | 1,381st |
| Global Poker Index | 1,228th |
| Best Live Cash | $354,460 |
| Total Live Earnings | $1,276,895 |
Twitter: @solotilt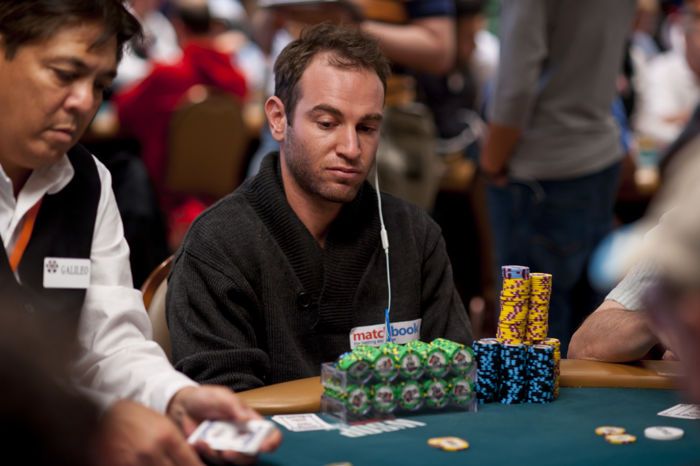 ---
Eugene Du-Plessis
Finally, Stellenbosch's Eugene Du-Plessis rounds out this list.
Like Solomon, Du-Plessis represents South Africa frequently on the live felt, coming in only behind Solomon on the country's current GPI rankings. While Du-Plessis may lack that career-defining score, he does bring consistency, having cashed for between $30,000 and $152,000 in eight of the past 12 years.
His biggest win came in 2013, when he nearly laid claim to being a WPT champion at WPT Emperor's Palace Poker Classic Main Event. He got past Chamani and ultra-formidable German Dominik Nitsche at the final table but countryman Daniel Brits bested him heads up, forcing Du-Plessis to settle for second and $92,708.
Aside from that, Du-Plessis has 16 other five-figure scores, most coming in South Africa or nearby nations. WPT events in Johannesburg in particular have been good to him, accounting for seven of those. Du-Plessis has had a bit of success at the WSOP as well with 12 cashes totaling over $130,000, four of those coming this year.
He also added a nice score earlier this year for $61,264, his second-best result. That came courtesy of topping what looks to have been a five-way chop at Monster Jam Poker Tour Sun City in the Summer Slam event.
Eugene Du-Plessis Poker Stats (September 2018)
| | |
| --- | --- |
| South Africa All Time Money List | 7th |
| All Time Money List | 2,713th |
| Global Poker Index | 1,901st |
| Best Live Cash | $92,708 |
| Total Live Earnings | $689,036 |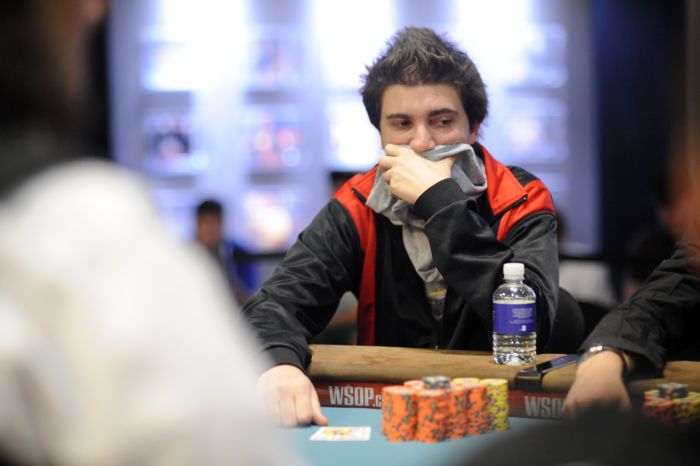 ---