PokerStars Bans Seating Scripts and Restricts Use of Hand Range Charts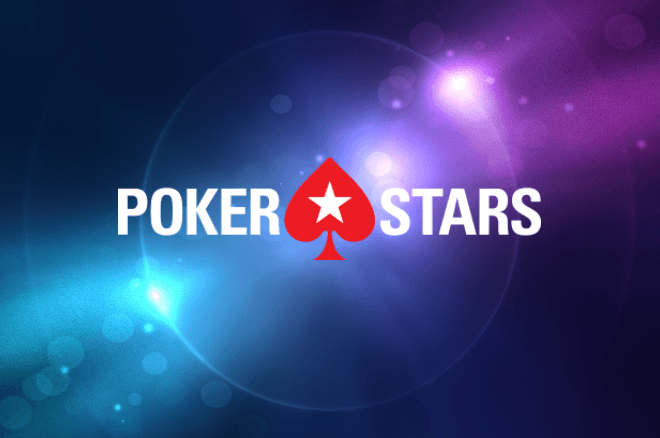 Table Of Contents
PokerStars announced today some changes to policies on use of third party tools, which will go into effect March 4, 2019. The major policy changes involve the banning of seating scripts along with restricted use of automated or semi-automated reference materials during play.
The changes are set to go into effect in all poker games across all PokerStars markets.
Impetus for Change
According to Severin Rasset, PokerStars director of innovation and poker operations, "There are tools that provide their users with sometimes small and other times clear advantages over others, undermining the spirit of the game."
The policy changes have been put in place in an attempt to establish a "safe and fair environment" for all their users and to provide "a clear and unambiguous picture of the additional resources available to them," as Rasset explains it in his Feb. 27 PokerStars Blog post.
"Our goal is to ensure that the same rules and standards apply to everyone," he added.
"Our goal is to ensure that the same rules and standards apply to everyone."
While tools like bots, Rasset pointed out, have always been banned on PokerStars and the site has largely ensured the absence of them, the site is now focused on eliminating other threats to an even playing field.
"For PokerStars, my vision is to limit as much as possible the use of tools that artificially enhance the process of sitting down to play, and play itself," wrote Rasset. "Tools that can give players an edge over others and which detract from the journey of developing the skills necessary to become a better poker player."
Banning of Seating Scripts
The use of seating scripts, or automated programs designed to auto-seat players at tables when particular (weaker) players sit in, have been protested for years by vocal members of the online poker community. The rampant use of these "bum-hunting" tools that allow the most profitable players to target weaker players has been deemed a destructive practice for the poker ecosystem.
PokerStars agrees and is taking action to stop it.
"Any tool or service that sorts available games or (semi-) automates the process of joining games based on the game-play statistics or notes of other players will be prohibited," said Rasset. "A tool that solely (or semi-) automates adding players to a set number of tables, without any reliance on information about other players, is permitted."
This isn't PokerStars' first foray into blocking seating scripts, as they already tested it out and implemented a feature called "Seat Me" in their Southern European markets. The automated seating program, which keeps players from choosing their own tables and seats in cash games, was tested out for a year in PokerStars' Spanish market before they expanded it early last year to the shared liquidity market that joined player pools in Spain and France, and later Portugal.
Soon, players on all PokerStars clients will be using an automated seating system that prevents seating scripts.
Limiting Use of Reference Materials
PokerStars' updated policy will also prohibit the use of automated or semi-automated poker reference materials while the client is open, with limitations placed on use of starting hand charts.
"We do not wish for players to be supplied with in-depth reference material (commonly 'starting hand charts'), follow it blindly while playing, and artificially boost their performance," Rasset writes. "Broadly speaking, reference material can only be used for basic hand decisions, like unopened pot and preflop decisions, rather than as a live virtual decision maker."
"These changes are a big step forward for us and, we hope, the poker community."
In the full PDF presentation for developers, the company elaborates on exactly the types of third party materials that are allowed, and those that are not. Examples of permitted starting hand charts include those that code for raise, raise or fold, and fold in unopened pots, assuming no player has already entered the pot and frequencies of which action to take aren't provided. Charts that specify frequencies of actions to be taken, like distinguishing between calling, folding or three-betting, and charts that specify actions to take when facing a raise, are all on the list of prohibited during gameplay.
Rasset also specifies, "All material must be able to be converted to a maximum of nine, 13x13 charts."
While it's somewhat unclear exactly how the poker site developers can police use of certain reference materials, Rasset assured that enforcement will be possible.
"…We also need to be able to ensure that we create enforceable and sustainable policies, making sure that players who do follow the rules are not at a disadvantage. The changes we are announcing today follow an extensive period of development to ensure that we can achieve these goals."
Taken directly from the PokerStars Blog, materials prohibited while the poker client is open include the following:
1. Reference material that provides advice beyond a basic level, such as a large collection of tables offering recommendations beyond whether to play certain hands or not in unopened pots.
2. Tools or services designed specifically to ease referral to reference material.
3. Tools or services that compute advanced equity calculations, such as range vs range simulators, Independent Chip Model or Nash Equilibrium-based programs.
Allowed, with Restrictions
A summary of tools deemed acceptable was also provided. These include tools for determining pot odds or absolute hand strength, basic static reference materials, in-game Heads-Up Displays (HUDs) that only gather information from hands personally played, as well as "Macros and Hotkey programs for gameplay efficiency that do not reduce the requirement of a player having to make a decision."
"For PokerStars, my vision is to limit as much as possible the use of tools that artificially enhance the process of sitting down to play, and play itself."
Within the use of HUDs, restrictions are placed in terms of "qualitative and feature limitations on statistics displayed in-game." For example, players are restricted from having statistics split based on card values to indicate player tendencies with specific hole cards or on different board textures. Players are also not allowed to display statistics based on stack sizes or table position, or make specific notes according to player tendencies. In the full presentation, it explicitly says that HUDs may not "Rate, label, categorise or stereotype players based on their tendencies."
"These changes are a big step forward for us and, we hope, the poker community," Rasset writes. "Personally, I'm looking forward to seeing their contribution to the safe and welcoming environment we aim to offer every one of our players, regardless of experience and ability."
For a full explanation of the new policies, including examples of what is and is no longer permitted while playing on PokerStars, you can have a look at this PDF presentation by The Stars Group.
The Stars Group owns a majority shareholding in iBus Media.