Short Deck at the WSOP: Why and How it Happened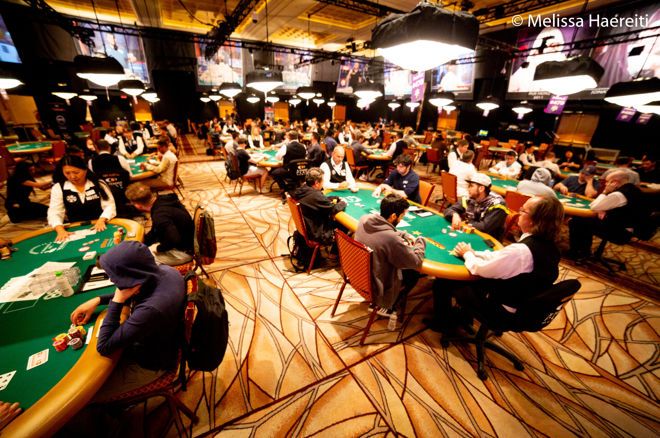 Table Of Contents
With highly established brands in any industry, the prevailing attitude is often that if it ain't broke, it doesn't need fixing. After all, why shake up a good thing?
Few brands are more synonymous with an industry than the World Series of Poker. But rather than sit by the wayside as short deck hold'em — which many see as one of the most popular games in the future of poker — proliferates, the WSOP opted to act for 2019.
This year, for the first time, a 36-card deck will be used for a gold bracelet event as the $10,000 Short Deck was added to the schedule, per a January announcement.
PokerNews reached out to Seth Palansky, WSOP's vice president of corporate communication, to get the story on how and why the WSOP decided to take the plunge on short deck, joining a number of other events in spreading the game that's had the poker world buzzing for the past year or so.
Feedback Gets the Ball Rolling
While many often moan about the WSOP failing to listen to the players, this was an instance where player feedback was the primary driver behind a big decision, according to Palansky.
Any time a player submits feedback, it's noted by a WSOP staffer and added into a master list of items up for "offseason" discussion. WSOP brass, including Vice President Jack Effel, then meets and goes over each item in turn, and short deck was a part of the agenda heading into 2019.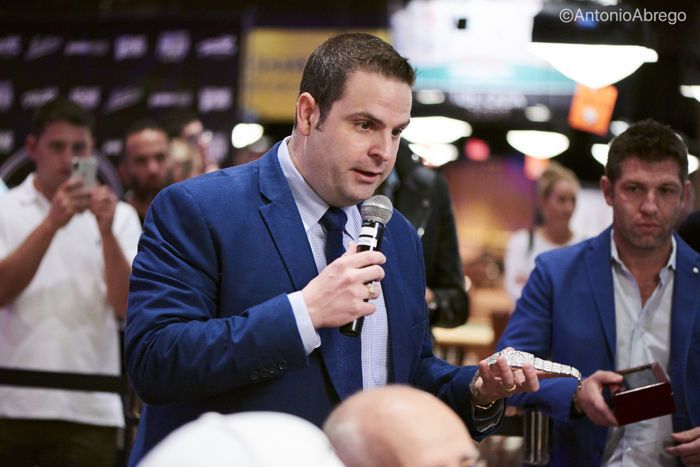 "Every year we look to the schedule of events and determine what is growing in popularity and what is waning," Palansky said. "At one time, limit hold'em and five-card draw dominated our offerings. We are cognizant of our need to adapt and meet the current market demands."
Short deck was a game clearly on the upswing, but other games have grown in popularity before and not been immediately added as a $10,000 event on the WSOP schedule.
"We are cognizant of our need to adapt and meet the current market demands."
Palansky pointed to adoption of big blind antes as proof of the WSOP's flexibility and willingness to change, and short deck evidently proved to be an easy sell as well.
"We're never afraid to try something," he said. "Some seem to last, like dealer's choice, and some don't, like ante-only no-limit hold'em.
"That said, the WSOP is a different animal than every other tournament series. We have way more recreational and first-time players than anywhere else. As such, we have to balance things out and sometimes not move too fast. In other words, a lot of factors are considered and sometimes we move fast, but other times we're more measured if we feel it is more impactful for those that don't play poker regularly."
Particulars of the Tournament
Set to take place June 2 at 6 p.m., the tournament will feature a $10,000 buy-in and a single reentry option. It will follow suit with the other $10K events with a 60,000 starting stack and appears to be scheduled for four days.
Short deck's format has yet to reach an industry standard, as some formats play with trips beating straights, while others don't. There's universal consensus that flush should rank above full house due to the difficulty of making flushes compared to full house odds going up.
Many players agree straights beating trips encourages more action, so some fears cropped up on Twitter that WSOP was going to rank trips higher, but Palansky squashed those concerns, saying straights will rank higher.
"It's too early to predict its future."
With a 60,000 starting stack in play as in other events, it does not appear the WSOP will follow Poker Central's lead on a "triple chance" format wherein players began with three separate stacks and could choose to use one at a time or put more in play whenever they wanted.
Remaining details, such as the exact structure sheet, will be released in due time, Palansky said. He added that player feedback was once again a theme, as word from experienced short deck players was a driving force behind the decisions about the format.
Execution and Looking Forward
Implementing everything needed for a big short-deck event would be a challenge, to be sure, especially since the game's short-handed format requires a large squad of dealers familiar with the adjusted ruleset.
Partially for that reason, the WSOP went with only a $10K event rather than a more middling buy-in like some of the mixed games or divergent $10K and $1,500 price points like many games have on the schedule. Palansky pointed out that this mission to offer many games at many price points has been accomplished better than ever before in 2019 with the addition of a slew of sub-$1K events.
"We're never afraid to try something."
As high-stakes players are the most familiar with this game, a $10K provides an ideal testing group for the WSOP because these are the players most hungry for a short deck event, plus they'll provide the most rigorous test for best practices.
"We anticipate some operational challenges that we know this player segment will be helpful with resolving positively," Palansky said.
The addition of the big blind ante may provide a clue as to WSOP's future treatment of short deck. Big blind ante was introduced on a trial basis in 2018 and then rolled out on a wider level in 2019.
Palansky wouldn't commit all the way to that.
"The attendance will be small and we'll gauge the feedback both from players and from an operational standpoint to determine the path forward," he said. "It's too early to predict its future, though."