An Early Review of 888poker's New Poker 8 Software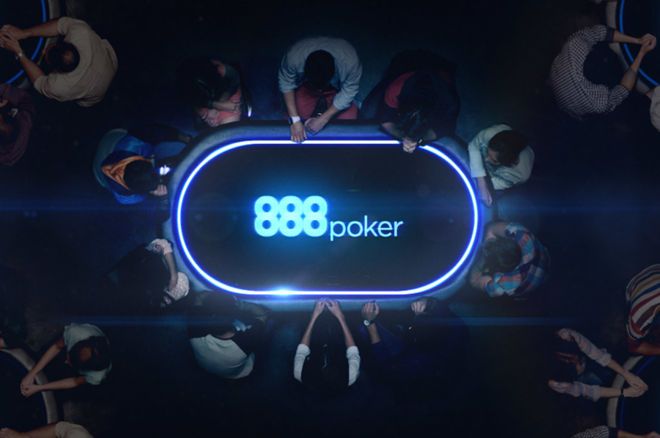 888poker has been known as a poker room with a large number of recreational players and ongoing promotions those players can get involved with. Recently, 888poker released the "Poker 8" software, a new rendition of their poker software. PokerNews took a look at an early version of the upgraded software to provide readers with some notes on what they might be able to expect.
The new Poker 8 software initially looks similar to the previous incarnation of 888poker's software, giving players a sense of familiarity. Both tournament and cash game lobbies are the same, meaning they are easy to navigate, as are the various menu items such as editing your profile, depositing and withdrawing to and from your account, and the settings; this last one is where the new Poker 8 software comes alive.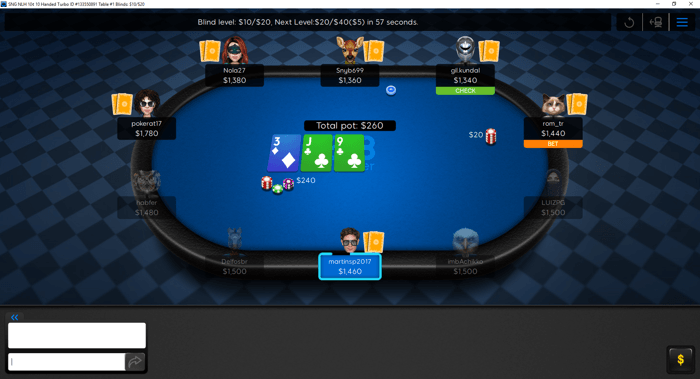 Customize Your Table How You Want It
Clicking the "Settings" menu greets you with a wealth of new options. These include eight different backgrounds to choose from, ten different decks, and four different card faces to choose from, including two four-color decks to help those of you who like to play multiple tables simultaneously.
Clicking the "Settings" menu greets you with a wealth of new options.
You also have the option to choose from dozens of images to represent you at the new-look tables, or you can choose to remove your or all player images if you want a cleaner look to your tables.
The first thing that strikes you when you open one of the new 888poker tables is how clean and uncluttered it is. All players have plenty of space between them and it is easy to see who is still active at the table as they display cards next to their high-resolution images; the players' avatars fade when they have folded.
Timebanks are ingeniously built into the player nameplate as a blue light that slowly depletes around the name, so you always know how much time you and your opponents have left to act.
The New Tables Are Clean, Crisp and Uncluttered
They have also cleaned up the space below the tables. Traditionally, this area of online poker software is reserved for a large chat window, but 888poker has done away with that and replaced it with a simple "chat bubble" button that opens up in an unobtrusive way if you want to type to your fellow players and hides away neatly when you do not.
888poker aims to keep the fun aspect at their tables by giving you the option to throw virtual objects at your opponents. Right clicking on an opponent's avatar gives you the option to throw a tomato, egg, cake, snowball, or a trophy at them, each with their own animation.
Double-clicking on an opponent opens the note-taking software where you can see where they are playing from and how long they have been at the table, and you can tag them with one of seven colors.
Right clicking on an opponent's avatar gives you the option to throw a tomato, egg, cake, snowball, or a trophy at them.
Another nice addition to the tables is the hand replayer. Located in the top right-hand corner of the screen, hovering your mouse over the replay icon brings a pop-up window into view that shows the result of the last hand. Clicking this icon fully opens the hand replayer where you can replay all of the hands from that table at your leisure.
The Poker 8 software now displays equity of all-in players, a handy tool that can help you improve your poker skills as you know how good (or not) you got your chips in.
Plenty of Information On Hand for Tournament Players
When you're seated at a Sit & Go tournament or a multi-table tournament, the tables are the clean, uncluttered tables you find at 888poker's cash games. The current blind level, next blind level, and time remaining in the current level are displayed at the top of the screen, while your current position and how many players away from the money you currently are, sit at the bottom of the screen.
Our only gripe here is it does not display the average stack size, which many tournament players use as a guide throughout an event, although this information is displayed in the tournament lobby.
Our only gripe here is [the table] does not display the average stack size.
All the bet sliders are the same regardless of the format you're currently playing. Fold, call, and raise are displayed in different colors to help avoid misclicks, but there does not seem to be the option for customizable bet amounts on the slider in this current release.
Overall, the new 888poker tables are a vast improvement over the older format. It's easy to see that the site has listened to its players' feedback and comments when creating this new software.
The crisp, clean tables are a joy to play at thanks to smooth animations and fast dealing and actions; all it needs now is a little tweaking with options for customizable bet amounts and the average stack displaying at the tables, and 888poker has a real gem on its hands.