Inside Gaming: Rio All-Suite Hotel & Casino Purchase Rumor Resurfaces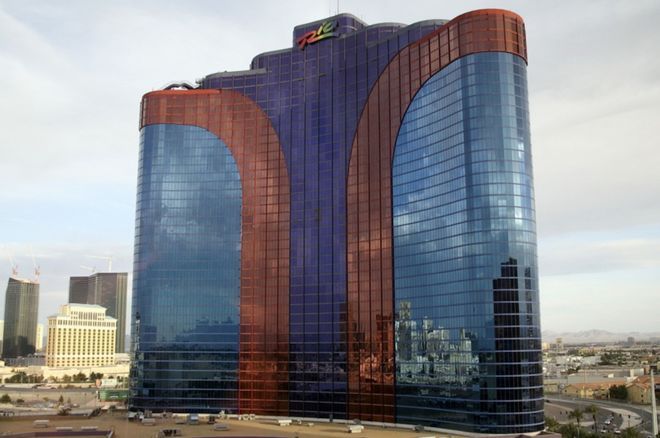 Latest Caesars Rumor Regards Possible Rio Sale
Last October we were reporting on speculation surrounding a possible partnership between Caesars Entertainment and Golden Nugget Casinos, as well as talk about a possible deal involving Caesars and Jack Entertainment. Neither of those stories amounted to anything; nor did another in November regarding a possible mammoth merger between Caesars and MGM.
There's a new rumor floating around this week, one suggesting Caesars Entertainment might be talking with Ron Burkle, the California-based billionaire investor and philanthropist, about his potential purchase of the Rio All-Suite Hotel & Casino.
The story arrives via celebrity gossip site Page Six (citing an unnamed source) and thus must be considered accordingly.
Burkle is the co-founder and managing partner of The Yucaipa Companies, LLC, a private equity and venture capital firm that focuses on underperforming U.S. companies. He also owns the Soho House international chain of hotels and private clubs catering to "people in the creative industries."
The Rio All-Suite Hotel & Casino, of course, is best known for having been the home of the annual World Series of Poker since 2005.
Oklahoma Recognized as Major Player in U.S. Gaming
"It could be argued Oklahoma is the nation's brightest star of tribal gaming."
So opined Tulsa World recently amid its front-page report on a "Get to Know Gaming" event in Tulsa at which representatives of the state's casino industry gathered.
At the event Bill Miller, CEO of the American Gaming Association, similarly voiced praise for the state's recent history with regard to Native American-owned casinos and optimism regarding its future.
"I believe Oklahoma is one of the best stories of how tribal nations, politicians and business leaders created an environment to work together for the better of all," explained Miller. "The tribal nations have been able to take that money and use it for the benefit of many underserved people... and used it to diversify their businesses."
Gaming generates $9.8 billion a year for Oklahoma. Between the state's tribal and commercial properties, there are 141 casinos operating in Oklahoma, meaning the state ranks third in the country behind Nevada and California. According to the AGA, tribal gaming alone accounts for "about 75,000 jobs and $4.3 billion in supported wages" in the state.
From the sound of things, industry expansion isn't showing signs of slowing any time soon in the Sooner State.
"There's always potential for more growth," suggested Mark Fulton, COO of Cherokee Nation Entertainment, operators of 11 Oklahoma casinos. "What you've seen in the Tulsa area is growth into a major regional attraction. We believe it will continue to grow, and we will continue to reinvest in our operation," added Fulton.
Crown Melbourne Skyscraper Plans in Doubt
In Feburary 2017, we discussed in this space how Crown Resorts Limited had received governmental approval to build Melbourne's tallest building, a $2 billion, 90-story, 1,060-foot hotel and apartment complex connected to the Crown Casino and called One Queensbridge Tower.
A little over two years later construction has yet to begin on the skyscraper, and now plans have been thrown in doubt after a recent bid by Crown to extend the construction start date was not approved by the government.
According to The Sydney Morning Herald, only a month ago "Crown executives reaffirmed their commitment to the One Queensbridge project, which was again included in the company's half-yearly financial presentation as a proposed development despite little progress being made on obtaining financing and finding partners willing to take on the 'significant' residential risk."
The request to extend the construction start date from March 2 had been necessitated by a failure to secure needed funding, Crown explained. Meanwhile the Schiavello Group, a joint-venture partner with Crown in the project, did not comment about the future of the site.
Casino Magnates Represented Among Forbes' List of Billionaires
Finally, this week Forbes magazine released its annual list of the richest people in the world, with Amazon founder Jeff Bezos and family topping the list once more at $131 billion. Bezos took over the top spot from Microsoft founder Bill Gates last year, and Gates continues to be ranked No. 2 with $96.5 billion.
Looking at those involved in the gambling and casino industry, Sheldon Adelson again ranks the highest at No. 24 overall ($35.1 billion). The 85-year-old CEO and Chairman of Las Vegas Sands is reportedly in poor health, as a little over a week ago Bloomberg reported "has been diagnosed with cancer and hasn't been at work since December."
Next highest on the list from the industry is Lui Che Woo and family (No. 82, $14.6B). Woo is chair of both the Galaxy Entertainment Group and property developer K. Wah International Holdings.
Woo is followed by Johann Graf, owner of casino operator Novomatic Group (No. 181, $8.1B); Denise Coates, CEO of the online gambling company Bet365 (No. 244, $6.5B), and Pansy Ho, daughter of Macau developer Stanley Ho and chairperson of Shun Tak Holdings (No. 413, $4.6B).
Photo: "Rio All-suites Hotel & Casino," Cliff, CC BY 2.0.