Daniel Negreanu and Amanda Leatherman Tie the Knot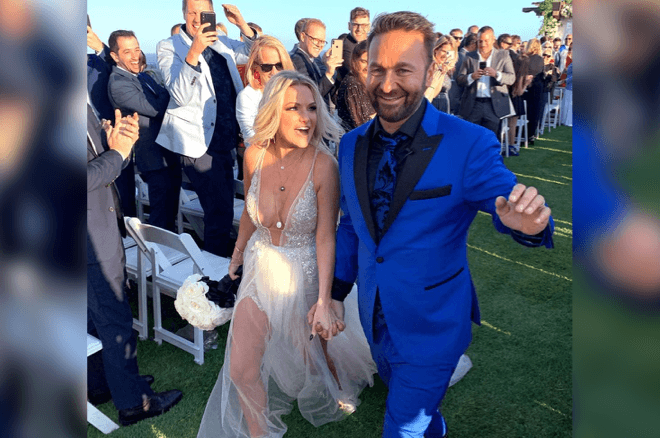 "Kid Poker" got hitched! After rekindling their romance in 2018 — they dated back in 2010 — Daniel Negreanu and former PokerNews host Amanda Leatherman got married Friday night at Terranea Resort in Palos Verdes, California, after getting engaged over New Year's Eve.
Thanks to social media, you could feel like you were present at the ceremony. It was a poker reunion as the likes of David Williams, Jason Somerville, Frank Kassela, Maria Ho, Antonio Esfandiari, Phil Hellmuth, Jeff Madsen, David Benyamine and even David Oppenheim attended.
Negreanu was of course decked out for the occasion, rocking a royal blue custom suit from Vegas-based STITCHED complete with Jimmy Choo studded shoes.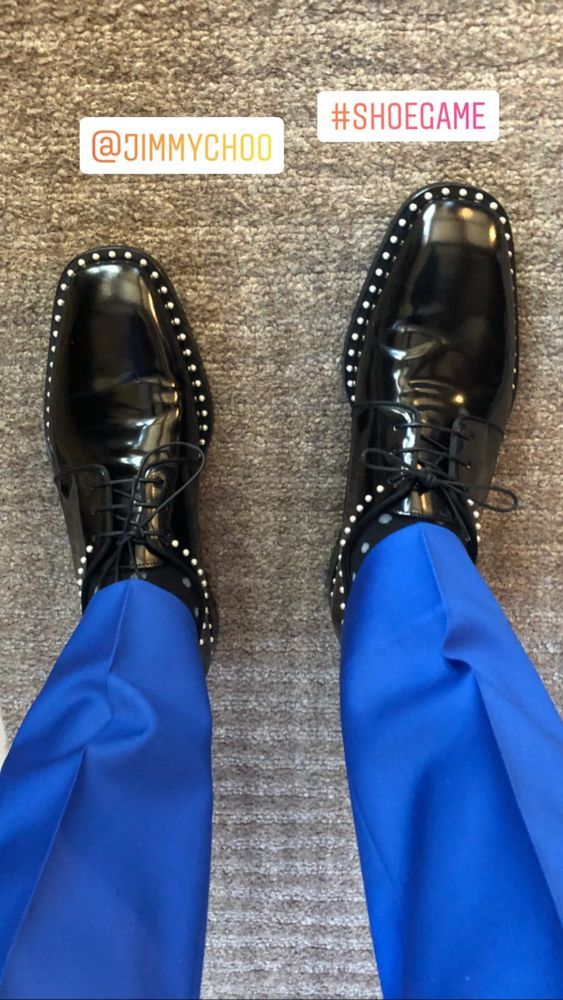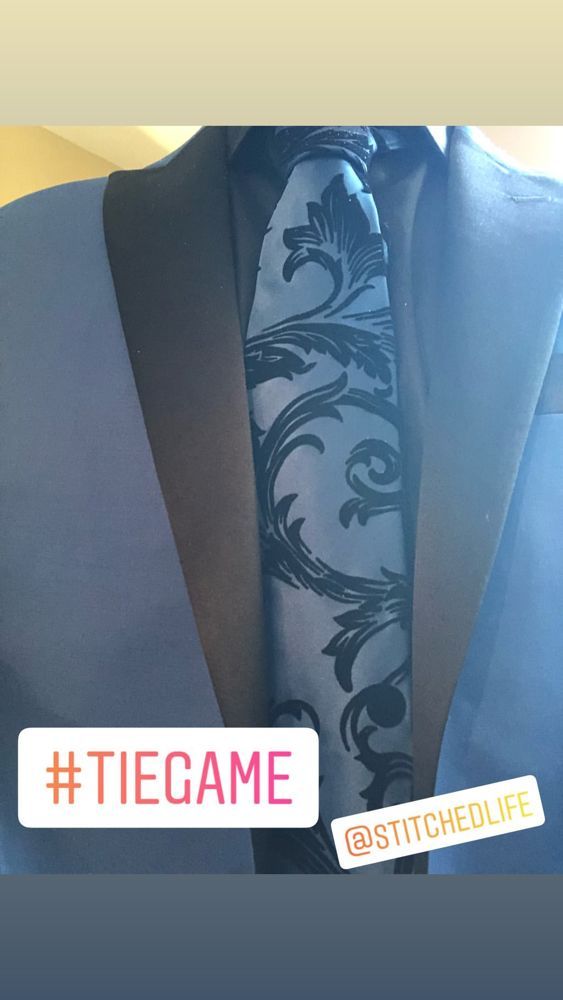 His groomsmen included Negreanu's long-time friend, videographer, and golf coach Christian Sanchez, Eddy Sabat, and Eric Wasserson, matching in all black suits with royal blue pocket squares.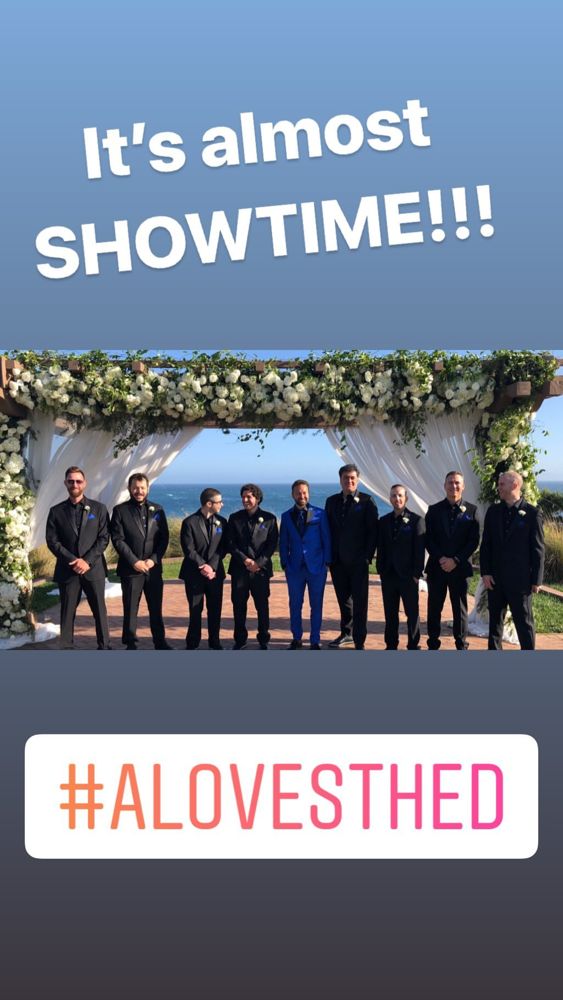 So what exactly did they serve at the wedding? Well if two vegans are getting married, you're going to be eating vegan food. "Where's the beef," Lizzy Harrison posted to her stories with a photo of the menu that included cavatelli pasta, Caesar salad, a lemon marinated "chicken" complete, and chocolate cheesecake or coconut caramel brownie for dessert.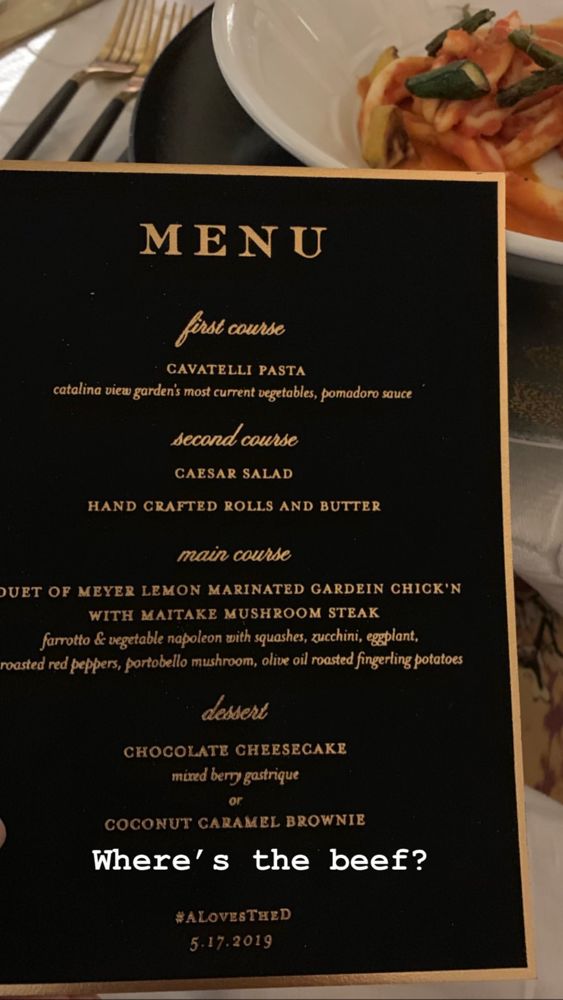 The coolest addition from the night? The Dan Band! Who? You might recognize the lead singer from a few movies like "Old School" and "The Hangover."
The @RealKidPoker and @RadioAmanda wedding just got spicy with @TheDanBand in the house! # #ALovesTheD https://t.co/PzTgJrT3eQ

— Matt Savage (@SavagePoker)
Hellmuth recorded the vows:
And Lizzy Harrison posted a triumphant Negreanu and Leatherman, freshly wed:
Congratulations to @RadioAmanda and @RealKidPoker # #ALovesTheD #DlovestheA https://t.co/2r5DaVSE7v

— Lizzy Harrison (@Lizzy_Harrison)
It wasn't all perfection, however, as Negreanu posted once they landed in California that he had forgotten perhaps one of the most important items for the event — the wedding rings! He admitted on his stories that it was on his list (in all caps as Leatherman pointed out) of wedding prep, but he still forgot.
"It's no big deal, we'll just find rings," he said.
Neither seemed phased by it, however and how could they be — it was still a night to remember.
Lead photo: Courtesy of Jennifer Tilly/Instagram