Throwback Thursday: Daniel Negreanu Talks Testicles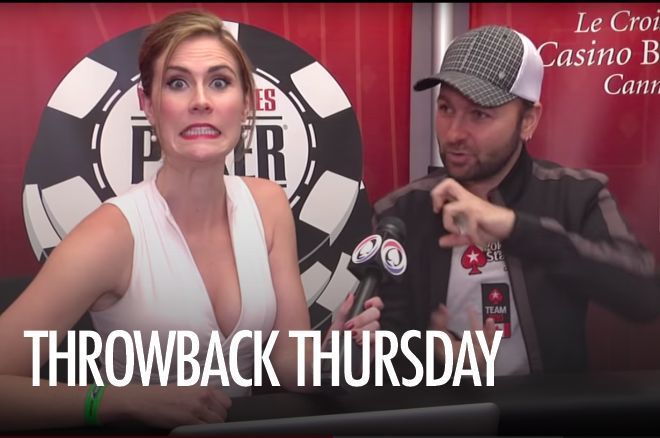 The poker event of the season took place last weekend. No, it wasn't the World Series of Poker Main Event nor was it a poker tournament at all. Daniel Negreanu and Amanda Leatherman got married last Friday, May 17th and all the poker VIPs were there. Both Twitter and Instagram were flooded with photos of the newly married couple alongside friends Phil Hellmuth, Maria Ho, David Williams, Jeff Madsen, and more!
This week's Throwback Thursday features a video of the groom. In this video from 2012, Sarah (Grant) Herring grills Negreanu on several social media posts. The poker player spares no details when explaining from tramp stamp tattoos to testicular torsion, and a lot of interesting topics in between. Don't believe me? Watch for yourself!