Patrik Antonius Loses $500,000 Playing $6K/$12K Omaha Hi-Lo in Bellagio's Bobby's Room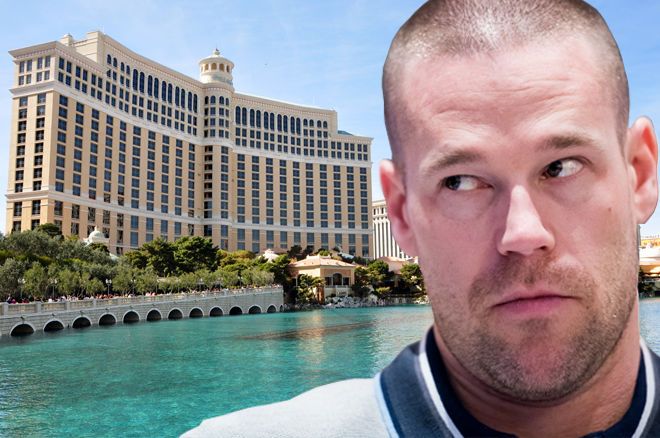 Table Of Contents
The summer was going better than expected for Patrik Antonius. That all changed for the Finn after losing more than $500,000 in a big $6,000/$12,000 Omaha 8 or Better game over the course of three days. This accounted for all the funds Antonius brought with him to Las Vegas for the summer.
Antonius felt dejected after his loss and shared his feelings and some details about the game in a six-minute video on Instagram called "Update from Vegas. Sometimes things don't go as planned.."
Antonius: "when you lose that much, it is the biggest anti-adrenaline feeling."
Scott Seiver Tweets About the Game
It's not unusual for high stakes games to run at Bellagio's Bobby's Room as this is what the room is well-known for. It's also not unheard of for nosebleed mixed games to run, especially during the summer when players from around the world descend to Las Vegas for the World Series of Poker and other big events.
What is unusual is for the game to change to strictly Limit Omaha Hi-Lo 8 or Better. Yesterday, Scott Seiver first Tweeted about a $5,000/$10,000 Omaha-8 game running at Bobby's Room for twenty straight hours, which players and poker fans were talking about both on Twitter and in a thread on TwoPlusTwo. It is so uncommon, the poker room needed to tape over a plaque with the stakes listed at the table.
Well it finally happened. All the shit talking in Bobby's Room has finally created a 5k-10k game that is now going… https://t.co/wa5XQ804fk

— Scott Seiver (@scott_seiver)
A couple of players shared they wanted to play if possible including bracelet winner Owais Ahmed while others joked that the $15 timed rake per half hour was too much or that they wanted to buy-in for two big bets.
Patrik Antonius Shares his Story
The game began well as Antonius shared in the video that he was ahead after the first day the game was running. He then began to feel sick from potential food poisoning. The Finn shared he quickly recovered and dove back into the action and lost some stacks.
Antonius headed back for what he described morosely as "a bad couple of days." He said yesterday he was only able to win one hand the entire time and at the end, he left Bobby's Room with a loss of over $500,000; his entire Vegas roll.
The usually stoic poker personality showed a rare glimpse of emotion about the loss and needed a break after losing for at least a little while.
To most poker players losing this much would be life-altering. However, Antonius in the past has played both live and online pots where the winner won more than the amount of his total loss. Besides, losing half a million while playing that high, isn't unheard of. That being said, Antonius said the big swings are something that he and most other poker players never get used to.
"At those kind of stakes, it always hurts a lot to lose that kind of money," said Antonius. "For the people that don't know how it feels, if they wonder that, it doesn't feel as good as you win. It feels more like normal when you win. And when you lose that much, it is the biggest anti-adrenaline feeling."
Even for a seasoned pro like Antonius, it isn't easy to get back into the game after losing big.
Antonius: "Winners bounce back. This is the life I have chosen. I am strong enough for all this bullshit."
"To me at least it really puts you down and that's when you really test how strong you are mentally and how fast you can recover," Antonius said about his loss. "Also, it's a tough day after that to have a good day in general whether in sports or communicating with others."
While Antonius is out of funds in Vegas, a poker pro of his stature is unlikely to run into a problem raising a new bankroll to get back into the game. According to Antonius, this could indeed happen but not in his current mindset where he will not only be able to enjoy poker but his other hobbies as well including sports.
Antonius feels he will bounce back soon sharing near the end of the video that: "Winners bounce back. This is the life I have chosen. I am strong enough for all this bullshit. I'll be fine."
Watch the full video here:
Lead Bellagio image via "chensiyuan" (Wikipedia)