Aspers Casino Stratford Prepares to Host Lex Live 3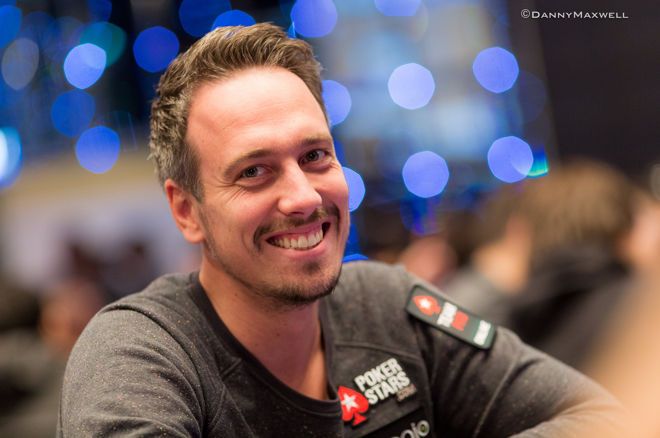 Table Of Contents
The third edition of the popular Lex Live series sees Team PokerStars' Lex Veldhuis and company head to Aspers Casino in Stratford, London from April 17.
Aspers Casino is one of the biggest casinos in the United Kingdom and is a fitting venue for the event, allowing hundreds of participants to compete in Lex Live 3.
The Lex Live series has proven immensely popular since its first event in March 2019. With Veldhuis as the tournament's host and frontman, the tour aims to bring together Veldhuis' ever-growing Twitch community in a live setting.
Each stop is full of fun and banter with some excellent, and often unique tournaments for players to get involved with.
Lex Live 3 only has an affordable £230 buy-in Main Event, but it should be massive thanks to it featuring five starting flights. Aspers Casino Stratford has a vibrant poker community and its poker room is usually bustling from the second it opens. Add Veldhuis' legion of fans to these Aspers regulars and online satellite qualifiers and you have all the ingredients for a gigantic prize pool.
Lex Live 3 Schedule
| Date | Time | Tournament |
| --- | --- | --- |
| April 17 | 6 p.m. | £60 No Limit Hold'em – Welcome Event |
| April 18 | 6 p.m. | £230 No Limit Hold'em Lex Live Main Event Flight 1 |
| April 23 | 6 p.m. | £230 No Limit Hold'em Lex Live Main Event Flight 2 |
| April 24 | 6 p.m. | £230 No Limit Hold'em Lex Live Main Event Flight 3 |
| April 25 | 2 p.m. | £230 No Limit Hold'em Lex Live Main Event Flight 4 |
| April 25 | 7 p.m. | £230 No Limit Hold'em Lex Live Main Event Flight 5 |
| April 26 | 1 p.m. | Lex Live Main Event Final Day |
"Lex Live 2 was a massive success. Everyone had a great time, so there was absolutely no reason to switch to a different venue," said Veldhuis to the PokerStars Blog. "It just felt like a home run. I took a lot of feedback from people and everyone said the location was perfect.
"I can't encourage people enough to come. It's a great social event, and I think it would be great for people to get out and experience it. You'll see there are so many people just like you."
Previous Editions of Lex Live
Danny de Vos triumphed in the inaugural Lex Live event in March 2019. A bumper crowd of 1,064 players bought in for €225 at the Casino de Namur in Belgium and created a €196,713 prize pool. The top 112 players walked away with a slice of that pie, but it was de Vos who got his hands on the lion's share, namely €29,309 after defeating Abdel Karim Chenoufi heads-up.
Lex Live 2 took place at Aspers Casino in Stratford in September 2019 and saw 536 players purchase 353 re-entries between them for a combined field of 889. These hopefuls created a £177,600 prize pool.
The tournament ended in a three-way chop with Antanas Pavlov (£20,095), Cristian Stanciu (£20,115) and champion Kyle McCague (£26,495) being the deal-making trio.