Sunday Million Where Poker Dreams Are Made says Felix "xflixx" Schneiders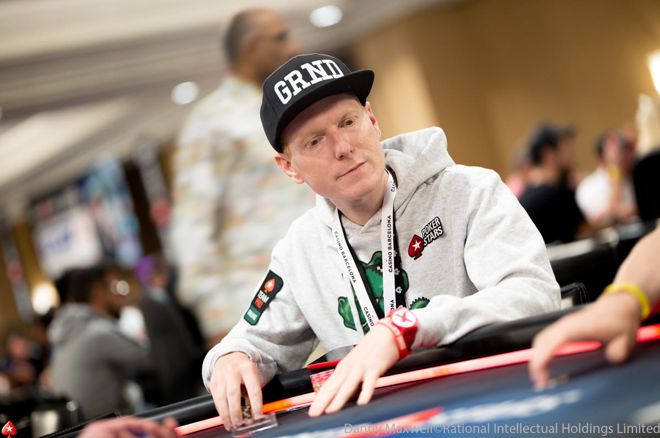 Table Of Contents
Next month, the iconic PokerStars Sunday Million will celebrate its 14th anniversary with a special Sunday Million 14th Anniversary Edition on March 22-24 boasting a massive $12.5 million guarantee.
This is not only a record guarantee for the Sunday Million but for any tournament ever offered in the long and storied history of PokerStars.
There's still plenty of time for you to satellite in for just $0.90, and to get you in the mood we've been speaking to several PokerStars Team Pros about their Sunday Million memories.
Qualify for $0.90!
The satellites tournaments are running already!
Join the online qualifiers at PokerStars and secure an early seat into this MASSIVE Sunday Million. The action starts at $0.90!
"xflixx" Reminisces About the Sunday Million
Felix "xflixx" Schneiders says he first played the Sunday Million back in 2008 when he was doing live training sessions for the PokerStars School.
"I actually streamed it on our rudimentary training software for the community back then," Schneiders told PokerNews. "The Sunday Million has always been THE tournament everyone is looking up to and forward to every Sunday. It's the embodiment of the Sunday grind.
---
---
"People are excited to watch who's sitting at the final table every Monday morning and discuss results or the winner(s) just like they do after a football match."
Schneiders, whose best finish was a 72nd place about half a year ago says he has some brilliant memories from playing the Sunday Million over the years.
"I usually play and stream the Sunday Million these days from my sofa (like a true Sunday grinder) and have my little sharky with me."
Sunday Million Memories
"I remember that one time when the two German PokerStars School members "wrzr123" and "Syndrome1977" made life-changing six-figure cashes at the final table of the 5th Sunday Million Anniversary Edition and the community railed/supported them.
"It was amazing to see, they lived their dreams. "wrzr123" took a shot at satelliting for a couple of bucks even though he usually plays 5NL and he made the final table. Those are the stories that Poker dreams are made of - and even for me as a preacher of good bankroll management, I would not in the world miss out on the opportunity if I can satellite in for cheap or my bankroll allows me to take a shot!"
---
---
How to Prepare for the Anniversary Edition
There is a lot of advice online on how to prepare yourself for an online poker tournament, but for one of this magnitude Schneider says that it is even more important.
"Prepare your Sunday beforehand with good food, outside time, sleep and naps because the grind will be long throughout the night! Be prepared to still bring 100% of your game early Monday morning cause that is where the big money will be!"
---
---
And what would Schneiders do if he won?
"I would run added value home games with 10% of my cash for my stream as a thank you, donate 10% to charity (for karma reasons), and use another 10% to organize a big Poker party at my local Poker club and invite members of my community to it!"
Will Shillibier is based in the United Kingdom. He started working for PokerNews as a freelance live reporter in 2015 and joined the full-time staff in 2019. He graduated from the University of Kent in 2017 with a B.A. in German. He also holds an NCTJ Diploma in Sports Journalism.