Who Are the 'GGStreamers'?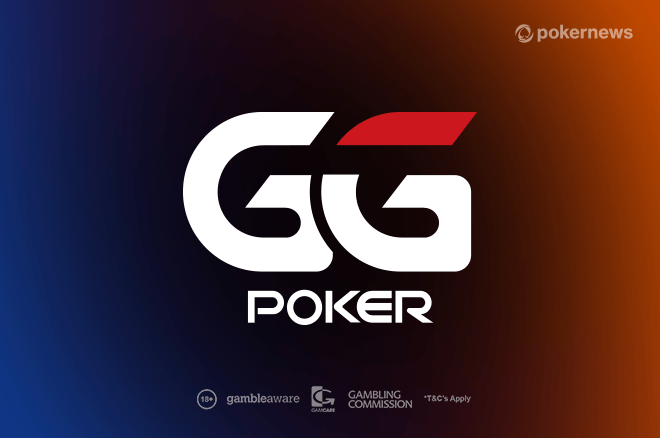 Thousands of online poker players stream their sessions using the popular streaming platform Twitch. Anyone can stream, but not everyone can produce high-quality entertainment and education while grinding cash games and tournaments.
GGPoker has an elite group of nine players who are collectively known as the GGStreamers. Between them, they hit the virtual felt every day, showcasing their skills, interacting with their legions of followers, and giving away tickets galore throughout the week.
Michiel Van Elsacker
Alias: Easterdamnz
Representing: Europe
Twitch Channel: www.twitch.tv/easterdamnz
Michiel Van Elsacker is a Belgian poker pro who specializes in tournaments. While he only has a handful of live results to his name, Van Elsacker has dozens of five-figure prizes from his online tournament grind.
Earlier this year, Van Elsacker secured his largest online score, one worth more than $41,000. Tune in for regular streams from this talkative, fun MTT grinder.
Karlen Aladzjan
Alias: Karlencho
Representing: Europe
Twitch Channel: www.twitch.tv/karlencho
Karlen Aladzjan shot to fame when he documented his $10 to $1,000 challenge. His progress was severely hindered by the Czech gaming laws and although Aladzjan came agonizingly close to winning his challenge, being only $60 away from his goal, he ultimately failed.
It wasn't all bad news because GGPoker loved the content he'd created and offered him a sponsorship deal. He's now in the middle of a $1K to $10K challenge. Check out Aladzjan's channel to see where he's at with his latest venture.
Try GGPoker's new Spin & Gold tournaments
George Davidson
Alias: Shroom
Representing: United Kingdom
Twitch Channel: www.twitch.tv/shroomtheriver
The UK's George Davidson has been grinding online poker seriously for almost 10 years and poker is in his blood. Davidson's Uncle Geoff has played live poker professionally since Davidson can remember.
Davidson's worked as a croupier, installed air conditioning, and even trained dogs as jobs, but now streams full time on Twitch. He mostly streams short-handed cash games around the NL100 mark, but he does take shots at higher stakes too.
Darius Wajda
Alias: KomodoDragonJesus
Representing: Canada
Twitch Channel: www.twitch.tv/komododragonjesus
Darius Wajda, better-known as his awesome alias "KomodoDragonJesus" is another GGStreamer who specializes in cash games. He primarily plays NL200 but, like his teammate Davidson, does fire the odd shot now and again.
Wajda first started playing casually eight years ago while studying for a mechanical engineering degree. He switched to playing poker full time when he decided to leave his job in the aerospace industry.
Torsten Brinkmann
Alias: Jektiss
Representing: Germany
Twitch Channel: www.twitch.tv/jektiss
If the name Torsten Brinkmann rings a bell that's because he came from relative obscurity to finish second in the 2011 EPT Grand Final in Madrid for €900,000. He finished second to famed angle shooter Ivan Freitez.
Known as "Jektiss", Brinkmann discovered poker 15 years ago while serving in the German army. He then turned a free $50 into a playable bankroll, before securing his massive EPT prize.
He switched his attention to online poker from 2014 and has basically grinded online ever since. Brinkmann switched from MTTs to cash games when many others were doing the opposite. The German wanted a lower variance way to make an income, but that doesn't mean he sits being a nit taking low variance lines. Quite the opposite is true.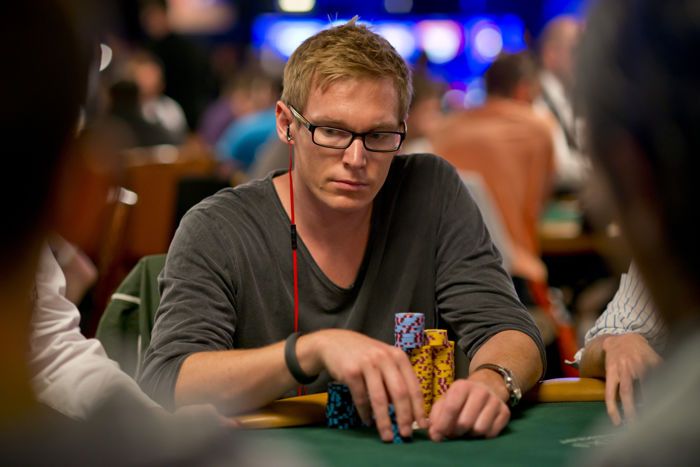 Tudor Stefan
Alias: Scrim
Representing: Europe
Twitch Channel: www.twitch.tv/scrimitzu
Romania's Tudor "Scrim" Stefan didn't have the easiest starts in life. Growing up with parents who drank too much and were always arguing, Stefan dreamed of becoming a professional basketball player. A badly injured leg ended those hopes.
Stefan saw Tom "durrrr" Dwan talking about how he turned $50 into millions of dollars playing poker and the seed was planted.
"Scrim" gave it his best shot, pouring hours into studying and improving, eventually 24-tabling NL2 and making the average salary for Romanians. He was then scammed for the majority of his bankroll but knuckled down and got his grind back on.
His story, past and present, is one of struggling against demons while playing this amazing game.
READ: Qualify for the 2020 Irish Open
Scott Kenyon
Alias: Pokerbrahs
Representing: Europe
Twitch Channel: www.twitch.tv/pokerbrahs
Scott "Pokerbrahs" Kenyon is a British grinder who now calls Amsterdam home. Kenyon works as a bar manager a couple of days per week and spends the rest of his time streaming his play at GGPoker on his popular Twitch channel.
Kenyon is living proof that you can achieve your goals and dreams in poker through hard work and sheer determination. It doesn't matter if you have to work a job and only play poker in your limited spare time. Keep grinding and good things can happen.
Be sure to check out Kenyon's Twitch channel.
Christian Dressler
Alias: SamyBaem
Representing: Germany
Twitch Channel: www.twitch.tv/samybaem
Christian "SamyBaem" Dressler is another GGStreamer who grinds online cash games. Dressler started his poker career playing $0.01/$0.02 stakes before progressing up the various levels up to $1/$2 where he's usually found these days.
Dressler also has a love of video games and was a pro gamer for a while before switching his talents to poker. If you're a fan of cash games with expert analysis thrown in, Dressler is for you.
Nils Boms
Alias: Jeffizda
Representing: Germany
Twitch Channel: www.twitch.tv/jeff
If you love video games and poker you need to check out Nils Boms. His Twitch channel had hundreds of videos and streams saved, the majority of which are from his passion for gaming, but there is also plenty of poker action in there.
Boms also plays casino games and slots regularly and streams those as well. He loves to gamble in all sorts of ways, making him perfect for viewers eager for action.
Play Against the GGStreamers Online at GGPoker
Take on the GGStreamers online at GGPoker and you may find yourself appearing on their Twitch streams! Imagine busting them live on air — that'd be pretty cool.
Download GGPoker via PokerNews and you can receive a 200% up to $600 first deposit bonus.
All you need to do then is play cash games or tournaments to clear your bonus. It's released into your account in $10 increments and you have 90-days to clear the full amount. $10 is released for every 6,000 Fish Buffet Points, or for every $60 contributed to the cash game rake or tournament fees.
---