"moledaddy" Wins PokerStars New Jersey 2020 NJSCOOP $300 Main Event ($30,121.18)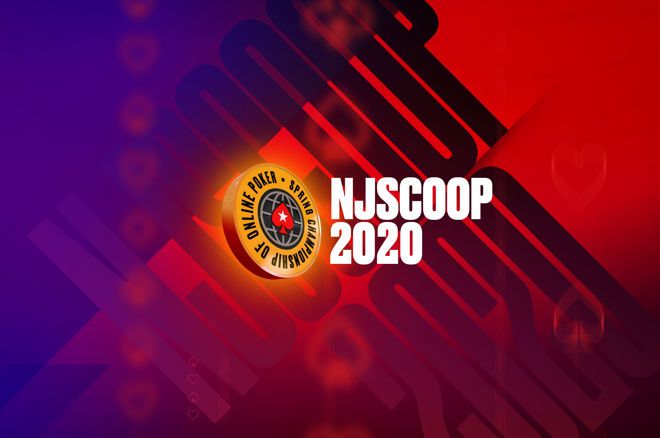 The player known as "moledaddy" has become the champion of the PokerStars New Jersey 2020 NJSCOOP $300 Main Event. The two-day event saw 620 entries generate a total prize pool of $173,600, with "moledaddy" being the one to earn the title and the accompanying first-place prize of $30,121.18.
"moledaddy" went on a heater with short-handed play when 12 remained and proceeded to single-handedly bring about the final table with three consecutive knockouts, taking the chip lead and using it to pave the way to victory.
The road to victory was punctuated by "moledaddy" earning each of the final four knockouts, one-by-one eliminating "SmokenSubaru" (4th place), plmadman4144 (3rd place), and "loxonbagel" (2nd place) over the course of about 45 minutes of play.
PokerStars 2020 NJSCOOP $300 Main Event Final Table Results
| Position | Player | Prize |
| --- | --- | --- |
| 1 | "moledaddy" | $30,121.18 |
| 2 | "loxonbagel" | $21,858.46 |
| 3 | "plmadman4144" | $15,862.68 |
| 4 | "SmokenSubaru" | $11,511.53 |
| 5 | "JefferinoH" | $8,353.92 |
| 6 | "Milqmann" | $6,062.44 |
| 7 | "JinYangPP" | $4,399.52 |
| 8 | "AllinScott8" | $3,192.72 |
| 9 | "yazi4" | $2,316.96 |
From Sixty To One
Sixty players returned to action for the start of Level 21 at 7 p.m. ET on Monday evening. All sixty had already made it into the money, and one-third of the field was gone within one hour of play. An hour later, that number was halved once more and just 21 players remained.
From there, play slowed down as it took nearly two full hours for the tournament to reach 12 players. A frenzy then ensued, with five eliminations happening within the blink of an eye.
The dust settled with seven left and "moledaddy" atop the counts. Eventually, "JinYangPP" (7th place), "Milqmann" (6th place), "JefferinoH" (5th place), and "SmokenSubaru" (4th Place) all found their ways to the virtual rail.
Three-handed play then went on with stacks fluctuating back and forth for two full levels before "moledaddy" regained control. "moledaddy" eliminated "plmadman4144" after their king-ten suited won a coin flip all-in preflop against the pocket eights of "plmadman4144," and the tournament was over just two hands later when "moledaddy's" king-six held versus the "queen-ten of "loxonbagel" to seal the deal.
Do you live in the Garden State? Download PokerStars NJ to get started!