Everything You Need to Know to Compete for a 2020 WSOP.com Online Bracelet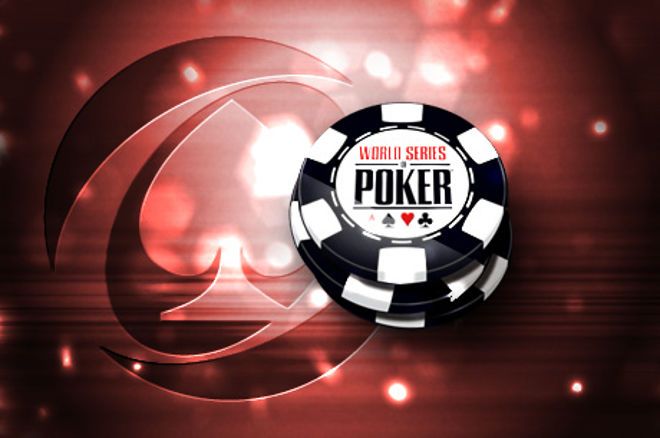 This summer, the World Series of Poker (WSOP) will hold 85 gold bracelet events online between WSOP.com and GG Poker.
The former client will cater to players in Nevada and New Jersey (players in Delaware are NOT able to participate), while the latter will serve the international base.
WSOP.com will hold 31 events – one each day for the month of July – while the other 54 will take place on GG Poker.
For players either in Nevada or New Jersey (remember, you must be 21+ to participate), or those planning to travel in, PokerNews put together all the information you need to know and also answered some lingering questions.
Follow all the latest from the WSOP - LIVE!
The PokerNews live reporting team is on top of all things WSOP. Don't miss a beat!
Download WSOP.com
The first step in getting set up to play on WSOP.com is to download the client. You can do so for both mobile (Android and iOS) and desktop (Windows 7 or higher and Mac OS X 10.6.8).
To get the correct version of the client, use the links below:
Also, the WSOP.com client can only support playing one table at a time on mobile.
Finally, pot-limit Omaha (PLO) games and tournaments are not compatible on mobile and must be played via a computer.
Create an Account & Verify Identity
Once you've downloaded WSOP.com, you will need to register for an account (create a username and password).
To do so, you will need to enter a telephone number with area code.
They will also need your social security number to verify your identity.
The WSOP's Danielle Barille told PokerNews: "All players go through a verification process.
"In the event a player does not pass the verification, if they are domestic, they will be required to upload a copy of their current driver's license, a current (no more than 90 days old) utility bill verifying the registered address. A copy of the patron's Social Security card may also be required."
If perchance you don't have such information, you will not be approved for a real money account and will instead need to upload further documentation for the verification process. Instructions will be emailed to you.
For international players, you will be required to upload a copy of your passport and current (no more than 90 days old) utility bill verifying your address in your registered country.
If you run into any issues during the registration process the WSOP.com support team can be reached 24/7 at 1-866-745-2385 or via email at [email protected]
Geo-Location
The WSOP.com geo-location system uses your computer's Wi-Fi signal, together with other detected Wi-Fi networks (such as your cell phone), to determine your physical location.
In order to successfully geo-locate, Wi-Fi must be enabled on your device.
However, you don't actually need to be connected to the Internet using Wi-Fi, just make sure you're able to see Wi-Fi networks from your computer.
Connecting from a Hotel
One issue players frequently experience is trying to log onto WSOP.com via a shared internet IP address, such as players staying at the same house or hotel. In such cases, you may get the following error message:
"Sorry, you are not permitted to join this tournament. Another member, with an identical IP address, is already playing at this tournament."
Barille told PokerNews this shouldn't be an issue for Nevada players: "Nevada regulators have approved the whitelisting of Caesars hotel property IPs for the WSOP (Online) Bracelet Events from July 1-July 31.
"We are still waiting for approval from New Jersey regulators to approve New Jersey Caesars properties. Players attempting to play from the same physical residential address will not be able to play MTTs, SNGs, or cash games as state regulations prohibit multiple accounts playing on the same IP address."
For other hotels, players have found a simple workaround. Instead of logging in while connected to the shared internet, instead create a hotspot using your cellphone.
Connect to the hotspot and log in via that connection.
Once connected, you can then jump onto the regular/shared internet and play with no problems. The hiccup only applies during the log-in portion.
Deposit or Withdraw Monies
Depositing and withdrawing money in your WSOP.com account is easy and secure. Follow these quick steps:
Log into your account. If you don't have one yet, that's okay, learn how to create a WSOP real money account.
Click on CASHIER to deposit money.
Click on your preferred method.
Enter the amount, account details, and click Deposit/Withdraw.
There are several methods to deposit including e-Check ACH (you'll need to enter your account and routing numbers off a check), Credit/Debit Card (pre-paid cards have also been known to work), PayPal, PayNearMe (deposit at a local 7-11 store), Play+, and Cash at Casino Cage, though that option is currently only available Caesars Palace and Harrah's Las Vegas, and is pending at Caesars Atlantic City (they're currently waiting for final approval from regulators to reopen resorts).
For withdrawals, e-Check ACH, PayPal, and Cash at Casino Cage are the only options.
Also, be aware of deposit limitations. If you plan to play a lot of events, you'll need to make sure you have applicable funds.
e-Check ACH = Single Deposit Range: $10.00- $5,000.00; Daily Deposit Range: $10.00- $30,000
Credit/Debits Card = Subject to limits imposed by your financial institution. Additional costs and/or fees may be assessed by your card issuer pursuant to your cardholder agreement.
PayPal = Single Deposit Range: $10.00- $5,000; Daily Deposit Range: $10.00- $30,000
PayNearMe = Single Deposit Range: $10.00- $500; Daily Deposit Range: $10.00- $500
Casino Cage = All transactions are cash only. Deposit Range: $50.00-$100,000
Why Can't I Connect to WSOP Online?
According to the WSOP's troubleshooting page: "Check to see if your computer is using a Firewall or Proxy Server. If so, turn it off or enable it to allow connection to WSOP.com. You might have been temporarily disconnected from the server, which may be due to Internet connection problems. Try again in a few minutes. It might be a temporary routing problem local to your area."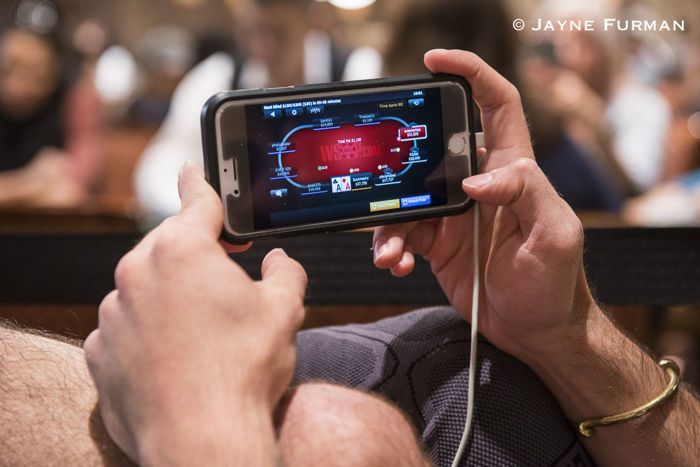 Support Issues
"Due to the current pandemic, we have had to make some adjustments to our Support offerings (we are also seeing a significant increase in traffic on the site and increased contact volumes)," Barille told PokerNews.
"Phone support is once again available in New Jersey and Nevada for limited hours per day (check for details, subject to change, here).
"Patrons also have the option to chat with Support (available during limited hours; subject to change) and email. Customer service staffing will be increased during the series, but all customers are encouraged to make sure their accounts are verified and in good standing in advance of the series."
Remember, if you run into any issues during the registration process the WSOP.com support team can assist. For those in Nevada, they can be reached 24/7 at 1-866-745-2385 or via email at [email protected] In New Jersey, call 1-855-218-6232 from Noon-6 p.m. ET daily or email [email protected]
Addressing Multi-accounting & Ghosting Concerns
When asked about player concerns regarding multi-accounting and ghosting, Barille responded: "WSOP.com is fully regulated and licensed in Nevada and New Jersey to highest international standards.
"We have a sophisticated risk and fraud model to detect fraudulent player behavior. The software detects VPN's and similar scripts. WSOP.COM has run dozens of online bracelet events without incident."
What If I Win a Bracelet?
The winner of each bracelet event will be contacted by a WSOP representative within 48 hours of the completion of the tournament.
There will be a weekly virtual bracelet ceremony and press conference, and physical WSOP gold bracelets will be mailed to your registered address on file on WSOP.com.
Promotions and Leaderboard
On top of a full slate of tournaments, the WSOP will have a $100k Online Bracelet Series Leaderboard that will award $100,000 in cash.
They will also have two 100% up to $500 deposit match bonuses throughout July for redepositing players. New players are able to redeem a 100% up to $1,000 match bonus.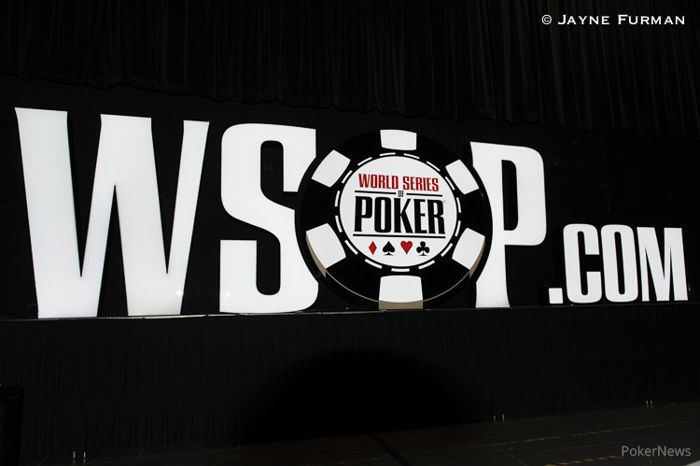 WSOP.com Bracelet Event Schedule
As previously mentioned, the online bracelet schedule for the Summer Online WSOP is comprised of 31 events running daily throughout July. THEY ARE ALL ONE-DAY EVENTS.
The scheduled WSOP.com events are available in hold'em and Omaha formats. Popular live staples like the BIG 50, MonsterStack and Senior's Event have been moved online.
The marquee tournament is $1,000 No-Limit Hold'em Championship, which takes place on Friday, July 31. All events will kick off at 3 p.m. PDT.
Satellites are running now for as little $1.
2020 Summer WSOP.com Online Bracelet Schedule
| Date | Day | Time | Event # | Event | Buy-in |
| --- | --- | --- | --- | --- | --- |
| July 1 | Wednesday | 3 p.m. | 1 | No-Limit Hold'em Kick-Off | $500 |
| July 2 | Thursday | 3 p.m. | 2 | No-Limit Hold'em 8-Handed Deepstack | $1,000 |
| July 3 | Friday | 3 p.m. | 3 | No-Limit Hold'em | $400 |
| July 4 | Saturday | 3 p.m. | 4 | No-Limit Hold'em Super Turbo | $500 |
| July 5 | Sunday | 3 p.m. | 5 | No-Limit Hold'em Freezeout | $1,000 |
| July 6 | Monday | 3 p.m. | 6 | PLO8 6-Handed | $600 |
| July 7 | Tuesday | 3 p.m. | 7 | No-Limit Hold'em Knockout Deepstack | $800 |
| July 8 | Wednesday | 3 p.m. | 8 | No-Limit Hold'em Freezeout | $500 |
| July 9 | Thursday | 3 p.m. | 9 | No-Limit Hold'em 6-Max | $1,000 |
| July 10 | Friday | 3 p.m. | 10 | No-Limit Hold'em MonsterStack | $600 |
| July 11 | Saturday | 3 p.m. | 11 | No-Limit Hold'em Turbo Deepstack 6-Handed | $500 |
| July 12 | Sunday | 3 p.m. | 12 | The BIG 500 No-Limit Hold'em | $500 |
| July 13 | Monday | 3 p.m. | 13 | No-Limit Hold'em High Roller Freezeout | $1,500 |
| July 14 | Tuesday | 3 p.m. | 14 | No-Limit Hold'em High Roller | $3,200 |
| July 15 | Wednesday | 3 p.m. | 15 | PLO 8-Max HR | $1,000 |
| July 16 | Thursday | 3 p.m. | 16 | No-Limit Hold'em Turbo | $500 |
| July 17 | Friday | 3 p.m. | 17 | No-Limit Hold'em | $777 |
| July 18 | Saturday | 3 p.m. | 18 | No-Limit Hold'em 8-Handed Turbo DeepStack | $1,000 |
| July 19 | Sunday | 3 p.m. | 19 | No-Limit Hold'em | $400 |
| July 20 | Monday | 3 p.m. | 20 | PLO 6-Handed | $500 |
| July 21 | Tuesday | 3 p.m. | 21 | No-Limit Hold'em 6-Handed | $777 |
| July 22 | Wednesday | 3 p.m. | 22 | No-Limit Hold'em Turbo Deepstack | $500 |
| July 23 | Thursday | 3 p.m. | 23 | No-Limit Hold'em Knockout | $500 |
| July 24 | Friday | 3 p.m. | 24 | No-Limit Hold'em 8-Handed | $400 |
| July 25 | Saturday | 3 p.m. | 25 | No-Limit Hold'em Summer Saver | $500 |
| July 26 | Sunday | 3 p.m. | 26 | No-Limit Hold'em Grande Finale | $500 |
| July 27 | Monday | 3 p.m. | 27 | No-Limit Hold'em Freezeout | $400 |
| July 28 | Tuesday | 3 p.m. | 28 | Omaha Hi-Lo 6-Max | $1,000 |
| July 29 | Wednesday | 3 p.m. | 29 | No-Limit Hold'em Turbo Deepstack 6-Handed | $600 |
| July 30 | Thursday | 3 p.m. | 30 | No-Limit Hold'em Senior's Event | $500 |
| July 31 | Friday | 3 p.m. | 31 | No-Limit Hold'em Championship | $1,000 |