Find Out Who Has Won The Most in Poker Masters PLO Events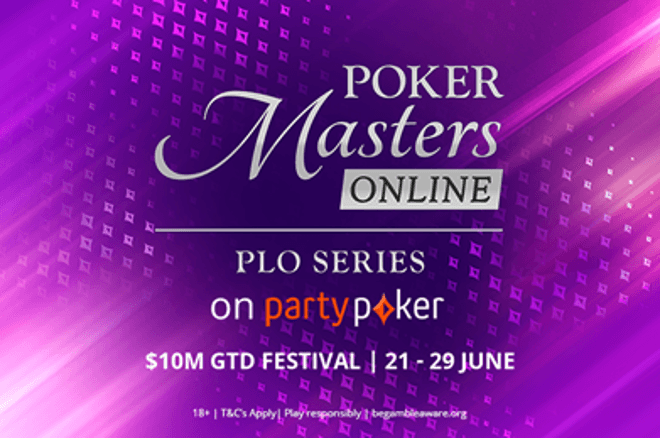 The Poker Masters Online is back this weekend, less than two months after Alexandros Kolonias won the Purple Jacket as the winner of the very first Poker Masters Online.
However, this time around it's the four-card wizards who will get their time in the limelight with each of the 30-event schedule played in Pot Limit Omaha.
That's why we thought we'd delve into the archives and take a look at who has won the most money in Poker Masters PLO Events!
---
Pot Limit Omaha at the Poker Masters
The very first Poker Masters was held in September 2017 with five events, but no Pot-Limit Omaha events. It wasn't until the following year that Keith Lehr would write his name into the history books as the first winner of a Poker Masters PLO event, taking home $333,000 after topping a 37-player field.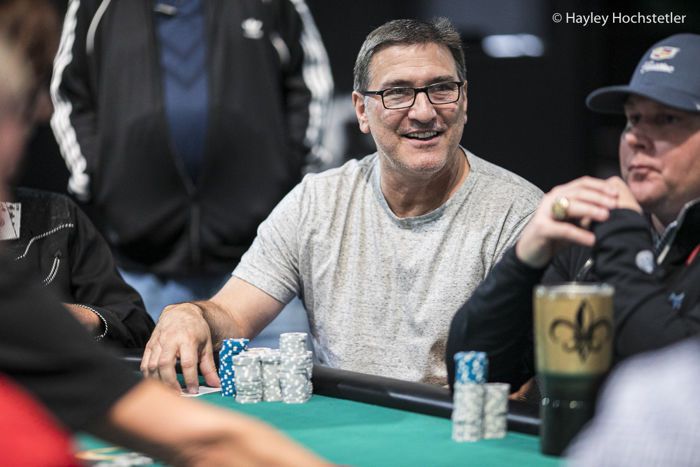 There were two PLO events at the 2019 Poker Masters. Ryan Laplante took down the $10,000 buy-in event, while Sam Soverel triumphed in the $25,000 buy-in event, en-route to Poker Masters Main Event victory and Purple Jacket winner as the overall festival champion.
However, the top two spots on the all-time Poker Masters Pot-Limit Omaha money list come from the recent Poker Masters Online. With five PLO events on the schedule, Tobias Ziegler, Pauli Ayras, Laszlo Bujtas and Eelis Parssinen had already tasted victory before Pascal Lefrancois bested a 61-player field to win Poker Masters Online Event #23 for $527,510.
Lefrancois defeated Andras Nemeth heads-up, whose $343,125 cash is good enough for second place in our all-time money list.
Poker Masters Pot Limit Omaha All-Time Money List
Lefrancois tops the Poker Masters Pot Limit Omaha All-Time Money List ahead of Andras Nemeth, who the Canadian defeated heads-up. The top ten is littered with PLO event winners, but special mention has to go to Andreas Torbergsen and Jorryt van Hoof who are the only players to have cashed in three PLO events at the Poker Masters. Will they be ones to watch during the upcoming festival?
| Player | Country | Number of Cashes | Total cashes |
| --- | --- | --- | --- |
| Pascal Lefrancois | Canada | 1 | $527,510 |
| Andras Nemeth | Hungary | 1 | $343,125 |
| Sam Soverel | United States | 1 | $340,000 |
| Keith Lehr | United States | 1 | $333,000 |
| Pauli Ayras | Finland | 1 | $303,422 |
| Eelis Parssinen | Finland | 1 | $287,782 |
| Ami Barer | Canada | 2 | $286,050 |
| Andreas Torbergsen | Norway | 3 | $277,475 |
| Laszlo Bujtas | Hungary | 1 | $272,141 |
| Jorryt van Hoof | Netherlands | 3 | $241,500 |
Poker Masters PLO Event Winners in bold
---
---
Poker Masters Online PLO Series Schedule
A grand total of $9,475,000 is guaranteed across the 30-event schedule, with $1.5m of that coming in the $51,000 Poker Masters PLO Series Main Event.
There are also Mini Versions of every single Poker Masters PLO Series event and satellites running in the partypoker client.
| Date | Time (BST) | Event | Buy-in | Guarantee |
| --- | --- | --- | --- | --- |
| Sunday, 21 June | 19:00 | Poker Masters PLO Series Event #01: High Roller | $10,300 | $500,000 |
| Sunday, 21 June | 19:00 | Poker Masters PLO Series Event #01: Mini | $1,050 | $50,000 |
| Sunday, 21 June | 20:00 | Poker Masters PLO Series Event #02: High Roller | $5,200 | $250,000 |
| Sunday, 21 June | 20:00 | Poker Masters PLO Series Event #02: Mini Knockout | $530 | $25,000 |
| Monday, 22 June | 19:00 | Poker Masters PLO Series Event #03: High Roller | $10,300 | $500,000 |
| Monday, 22 June | 19:00 | Poker Masters PLO Series Event #03: Mini | $1,050 | $50,000 |
| Monday, 22 June | 20:00 | Poker Masters PLO Series Event #04: High Roller | $5,200 | $250,000 |
| Monday, 22 June | 20:00 | Poker Masters PLO Series Event #04: Mini Knockout | $530 | $25,000 |
| Tuesday, 23 June | 19:00 | Poker Masters PLO Series Event #05: Super High Roller | $25,500 | $1,000,000 |
| Tuesday, 23 June | 19:00 | Poker Masters PLO Series Event #05: Mini | $2,600 | $125,000 |
| Tuesday, 23 June | 20:00 | Poker Masters PLO Series Event #06: High Roller | $10,300 | $500,000 |
| Tuesday, 23 June | 20:00 | Poker Masters PLO Series Event #06: Mini Knockout | $1,050 | $50,000 |
| Wednesday, 24 June | 19:00 | Poker Masters PLO Series Event #07: High Roller | $10,300 | $500,000 |
| Wednesday, 24 June | 19:00 | Poker Masters PLO Series Event #07: Mini | $1,050 | $50,000 |
| Wednesday, 24 June | 20:00 | Poker Masters PLO Series Event #08: High Roller | $5,200 | $250,000 |
| Wednesday, 24 June | 20:00 | Poker Masters PLO Series Event #08: Mini Knockout | $530 | $25,000 |
| Thursday, 25 June | 19:00 | Poker Masters PLO Series Event #09: Super High Roller | $25,500 | $1,000,000 |
| Thursday, 25 June | 19:00 | Poker Masters PLO Series Event #09: Mini | $2,600 | $125,000 |
| Thursday, 25 June | 20:00 | Poker Masters PLO Series Event #10: High Roller | $10,300 | $500,000 |
| Thursday, 25 June | 20:00 | Poker Masters PLO Series Event #10: Mini Knockout | $1,050 | $50,000 |
| Friday, 26 June | 19:00 | Poker Masters PLO Series Event #11: High Roller | $10,300 | $500,000 |
| Friday, 26 June | 19:00 | Poker Masters PLO Series Event #11: Mini | $1,050 | $50,000 |
| Friday, 26 June | 20:00 | Poker Masters PLO Series Event #12: High Roller | $5,200 | $250,000 |
| Friday, 26 June | 20:00 | Poker Masters PLO Series Event #12: Mini Knockout | $530 | $25,000 |
| Saturday, 27 June | 19:00 | Poker Masters PLO Series Event #13: High Roller | $10,300 | $500,000 |
| Saturday, 27 June | 19:00 | Poker Masters PLO Series Event #13: Mini | $1,050 | $50,000 |
| Saturday, 27 June | 20:00 | Poker Masters PLO Series Event #14: High Roller | $5,200 | $250,000 |
| Saturday, 27 June | 20:00 | Poker Masters PLO Series Event #14: Mini Knockout | $530 | $25,000 |
| Sunday, 28 June | 19:00 | Poker Masters PLO Series Event #15: Main Event | $51,000 | $1,500,000 |
| Sunday, 28 June | 19:00 | Poker Masters PLO Series Event #16: Mini Main Event | $5,200 | $500,000 |
Note: Events in bold are two-day events