The Muck: Players Upset After GGPoker Categorizes Pros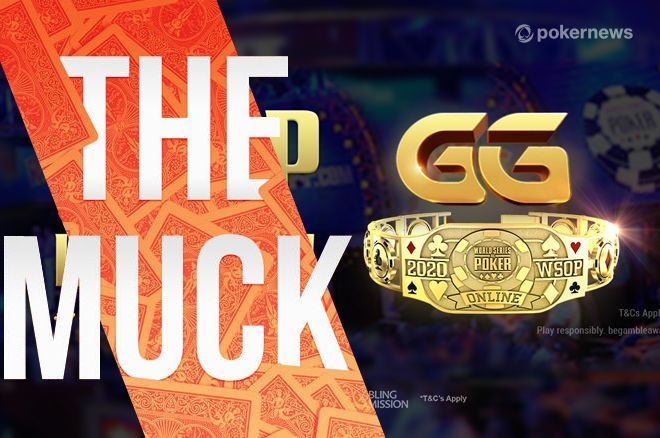 The professional poker community continues to butt heads with GGPoker brass.
A couple of weeks back, the rising poker site made headlines for a dispute with high-stakes pro Tobias Duthweiler. The German cash game reg accused the site of stealing $180,000 from him, with GGPoker maintaining it simply followed company policy in reaction to a player defying a ban from the network.
If that dispute highlighted how the site finds itself at odds with professional grinders, a Friday Twitter post fanned the sparks into a full on fire.
Attempt at Goodwill Backfires
Understanding that the banning of players was causing negative community reaction in many spots, GGPoker attempted to regain some goodwill in the community by offering the chance for those banned to apply for reinstatement. The site has taken much criticism for allegedly banning winning players, something it maintains is not the case at all.
For a limited time only, we will be extending an olive branch to previously banned players on GGNetwork. If you hav… https://t.co/BqNRULBPt2

— GGPoker - HOME OF WSOP 2020 ONLINE BRACELET SERIES (@GGPokerOfficial)
The thread went on to explain how players could apply for reinstatement and that their accounts would be restored as real name accounts if they were cleared.
Those who clicked on the link offered found a page that did not sit well with many.
@PizzaPokerPsych The link is not available in certain countries like the US. Here is a screenshot instead https://t.co/eIv4R1ct9L

— GGPoker - HOME OF WSOP 2020 ONLINE BRACELET SERIES (@GGPokerOfficial)
Follow all the latest from the WSOP - LIVE!
The cards are in the air in the GGPoker WSOP Online. The PokerNews live reporting team is on top of all things WSOP. Don't miss a beat!
Well-Known Players Disgusted
Many top players were not fans of being categorized into being good, bad or regular pros in the eyes of a poker operator. Furthermore, there was also acrimony over GGPoker lumping ghosting and real-time assistance usage in with bum-hunting, which many players simply see as game selecting, something that's been a part of poker strategy since the first cards were dealt in a competitive game.
Read about the insane high-stakes cash action on GGpoker!
More Mild Reactions
While many found themselves upset after the GGPoker post, the poker community wasn't universal in castigating the operator. Some players pointed out that it was a good step in rebuilding the relationship between GGPoker and the top pros who were jaded by the company's controversial policies.
@Joeingram1 i think it is a great move to open back up communication. i think they realized they made some mistakes… https://t.co/mmHxAFZHgS

— marty mathis (@martymath)
@Joeingram1 @martymath Tbh, I'm usually a pretty big critic of poker sites (because they generally deserve it) and… https://t.co/OK3hRlj65I

— ApoisBack (@chriskruk4)
Others felt there was some truth to the post, or that GGPoker's policies overall represented a good step toward cleaning up an online poker world that has left many recreational players unhappy.