Casino Mogul Sheldon Adelson Dies Aged 87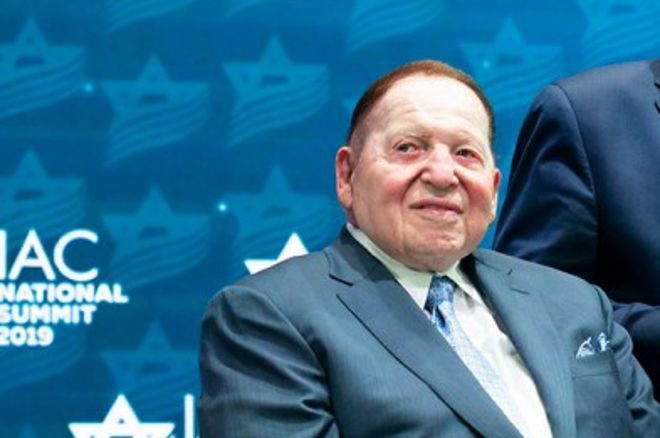 Table Of Contents
Sheldon Adelson, multi-billionaire founder of Las Vegas Sands Corp, has died at the age of 87.
Last week it was reported that he would be taking a leave of absence to resume cancer treatment for non-Hodgkin's Lymphoma.
However, in a statement released by Las Vegas Sands, they announced that he had passed away "from complications related to treatment."
"He Is Utterly Irreplaceable"
Adelson is survived by his six children, 11 grandchildren, and his wife Dr. Miriam Adelson who he married in 1991.
"It is with unbearable pain that I announce the death of my husband, Sheldon G. Adelson, of complications from a long illness," said his wife in a brief statement.
"To me - as to his children, grandchildren, and his legions of friends and admirers, employees and colleagues - he is utterly irreplaceable."
From Cabdriver's Son to Gambling Overlord
Adelson was born in Boston in 1933, raised by immigrant parents Sarah and Arthur Adelson. Showing business prowess from an early age, Adelson sold newspapers, candy vending machines, and toiletries before eventually finding his way into the gambling industry.
He purchased the Sands Hotel and Casino in the 1980s, opening The Venetian on the same lot in 1999 after gaining the inspiration for the property whilst on honeymoon. In 2004 he took Sands public, growing his net worth to $35.1 billion in March 2019, according to Forbes.
Further properties in Macau (Sands Macao) and Singapore (Marina Bay) followed as his casino empire grew, but he was also putting his money to good use elsewhere.
Adelson and Politics
Originally a Democrat, Adelson funded several high-profile Republican causes including George W. Bush's re-election campaign in 2004 and Mitt Romney's unsuccessful presidential bid in 2012.
Both he and his wife directed almost $350 million to Republican candidates during the 2018 and 2020 elections, putting them as the nation's top political donors according to the Center for Responsive Politics.
"I'm against very wealthy people attempting to or influencing elections," said Adelson in a 2012 Forbes interview. "But as long as it's doable, I'm going to do it."
---
Related: How to Play on PokerStars from the US
---
Coalition to Stop Internet Gambling
Adelson's views on internet poker have been clear, once calling it "a threat to our society — a toxin which all good people ought to resist," and was dismissive of online gambling, calling it "fool's gold."
The introduction of anti-poker legislation in 2014 that sought to prohibit all forms of internet gambling was applauded by the Adelson-backed Coalition to Stop Internet Gambling.
It was his strong ties to Sen. Lindsey Graham of South Carolina, either through donations or hosting fundraisers, that resulted in this legislation coming before the U.S. House and U.S. Senate, although the Restore America's Wire Act (RAWA) died in committee.
Lead photo courtesy of The White House/Wikimedia Commons.
Will Shillibier is based in the United Kingdom. He graduated from the University of Kent in 2017 with a B.A. in German, and then studied for a NCTJ Diploma in Sports Journalism at Sportsbeat in Manchester. He previously worked as a freelance live reporter, and video presenter for the World Poker Tour.