World Poker Tour Sold for Potentially $78 Million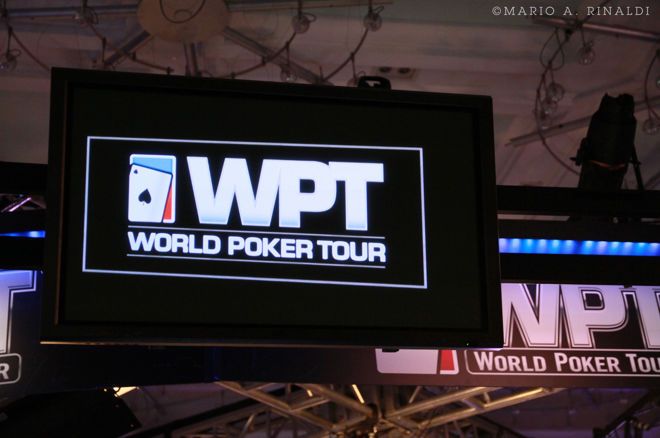 Table Of Contents
The World Poker Tour has changed hands once again.
Element Partners LLC, a private investment company, has acquired the popular brand in a deal that could potentially be worth $78 million, the WPT announced via a Tuesday morning press release. Assuming shareholders approve the transaction, Element will pay $68,250,000 for the WPT, plus an additional 5% of "WPT-branded tournament entry fees on Element-owned or licensed gaming platforms, up to a maximum of $10 million, payable over three years after closing."
"We think this deal will allow the World Poker Tour to do a number of things thats it's always wanted to do," said CEO Adam Pliska in a short video released on Twitter.
"For myself and my management team, we're still here and it's business as usual. We look forward to this exciting opportunity and the next chapter of the World Poker Tour. We look forward to continuing to bring the best in poker around the world."
Sale History of the WPT
This is far from the first time the WPT has moved to new ownership.
Started in 2002 by the vision of Steve Lipscomb and financial backing of Lyle Berman, the WPT became a foundational piece of live poker in the world and was eventually acquired by PartyGaming in a landmark 2009 sale for $12.3 million.
That bid trumped a $9 million offer from Gamynia Limited that had originally been announced.
Under party, the WPT expanded greatly, including securing a partnership with Ourgame International Holdings Ltd. to hold an event in China. Ourgame, a Hong Kong-listed corporation specializing in social gaming, eventually became the next buyer, paying $35 million for the brand in 2015.
Then, a full circle of sorts concluded in late 2018 when a Black Ridge Acquisition Corp. paid $213.8 million for the WPT and Allied Esports International Inc., combining the two companies into Allied Esports Entertainment Inc. Original founder Berman was behind the purchase.
The hope at the time seemed to be that ideas from both esports could be used to grow poker and vise versa. For instance, the HyperX Esports Arena was used as a live final table venue for select televised WPT events in the ensuing years.
Capitalizing on Online Success of 2020
It's unknown whether that association will continue after the sale, as Allied Esports has now separated the two assets, selling only the poker-related part of the business for the aforementioned $68,250,000-plus.
What is known is that the WPT had to make a hard pivot to its online offerings in the wake of the COVID-19 pandemic that effectively shut down nearly all of big-time live tournament poker in 2020. It did so by leaning into its partnership with partypoker, which yielded a $100 million series dubbed the WPT World Online Championships.
According to the WPT's presser, its subscription-based game ClubWPT also thrived, with new registrations up 61% and revenue up 56% year-over-year.
"Despite the many challenges caused by the COVID-19 pandemic, the WPT business has delivered substantial, impactful results, specifically through its online platforms and services, and has made meaningful contributions for the Company," said Allied Esports CEO Frank Ng.
Lance Bradley of PocketFives wrote that "not much is known" about Element, but the company would seem likely to have some online-based plans in the WPT's future, based on the sale terms that include up to $10 million of future revenue on "Element-owned or licensed gaming platforms."