"Black Friday Cost Me $186 Million" Claims Mike Matusow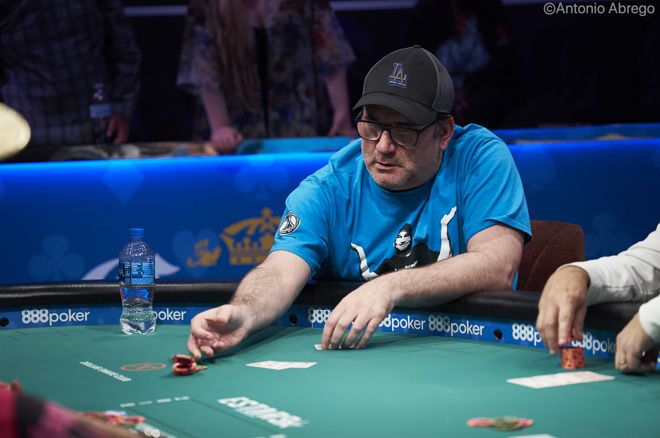 In an upcoming episode of The Orbit, the poker panel show hosted by Cardplayer Lifestyle founder Robbie Strazynski, four-time WSOP bracelet winner Mike Matusow revealed that Black Friday cost him more than just the bankroll he had on Full Tilt.
To commemorate the 10th anniversary of Black Friday, "The Mouth", as he is affectionately known, was joined by three other panellists to discuss that fateful day and how it affected their area of the poker industry.
Orbit Episode 10 Panellists
Blair Hinkle - poker pro; WSOP bracelet and 4x WSOP Circuit ring winner
Eric Hollreiser - former PokerStars executive
Mike Matusow - 4x WSOP bracelet winner and former Full Tilt Sponsored Pro
Steve Ruddock - Gaming Law Review Editor in Chief; BettingUSA.com Content Director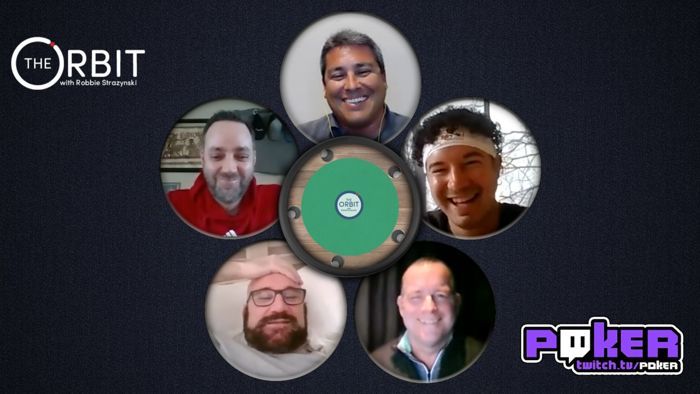 ---
Related: The Orbit Episode 4 - Using a VPN to Play Online Poker? Daniel Negreanu Says "No Problem!"
---
Panel Reminisces on Black Friday
The four players along with Strazynski started off reminiscing about the events of that fateful day.
"I can't believe it's been 10 years," said Matusow. "I think about the scars every day. To me, it seems like yesterday."
Ruddock said that the world of poker media got "flipped upside down" following Black Friday.
"It was certainly an interesting time to cover the industry [...] you couldn't fall back on your knowledge solely of poker, I had to really invest in my knowledge of legislative deals, regulation and all that stuff."
In terms of worlds flipping upside down, that was what happened to the world of Eric Hollreiser who had only just joined PokerStars.
"Black Friday was just 24 hours of intensity," he said. "The managers and owners of PokerStars were in existential crisis time and just a swirl of phone calls.
---
Related: PokerStars' Eric Hollreiser About the PSPC, Competition, Twitch, And More
---
"As an executive, crises give you a chance to show your worth. But for the next 24 months everything we did was about Black Friday and its ramifications."
Hinkle Wary of Unregulated US Online Poker Sites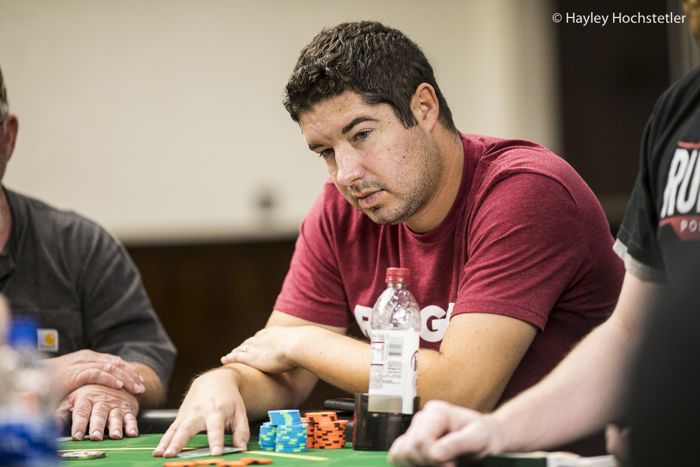 The most personal story of the episode came from Blair Hinkle who was a high-profile victim of Black Friday. In February 2011, Hinkle won $1.1m on Full Tilt, with that money frozen two months later as a result of Black Friday. It wasn't until 2012 that the money was returned to him.
"Black Friday affected all of us," said Hinkle. "It's an experience that we can all learn and grow from. I've definitely become stronger emotionally afterwards, but receiving that money back was one of the best days of my life.
Hinkle also had some words of warning for those playing online in the United States currently, saying that he was "very sceptical" about sites currently operating in unregulated states.
"I keep very little money on the sites, so if I win any money I withdraw it immediately. I would love if we could get those regulated legal sites back in the US."
Be sure to tune in to the The Orbit Extra with Daniel Negreanu and James Dempsey at 19:00 BST/11:00 PT on April 15. They will be taking questions from the audience and reacting to the episode
Mike Matusow
The star of the episode without a doubt was Matusow, who never refrained from elaborating on his time as a Full Tilt Pro. However, he very nearly became a PokerStars Pro, only opting to go for Full Tilt having been close friends with Howard Lederer, Erik Seidel and John Juanda.
"The biggest mistake I ever made was not going with PokerStars. [Howard, Erik and John] took tremendous advantage of me. I trusted them and I believe what they had to say and that they had my best interests. As it turns they really didn't. "
---
Read More: The Lederer Files on PokerNews
---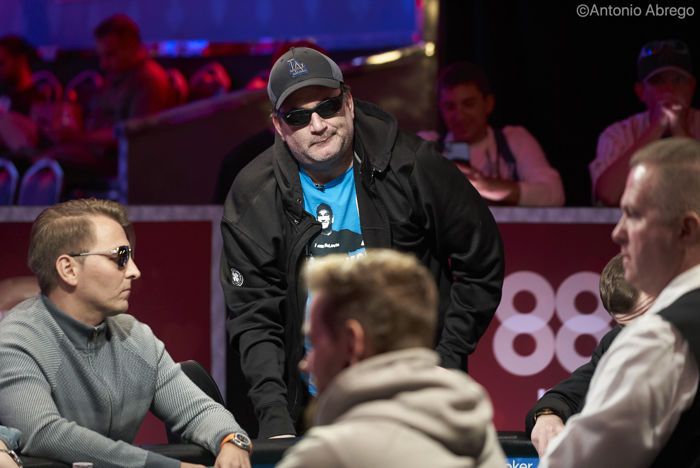 Filming Late Night Poker
Matusow says that Black Friday stuck out to him because he was due to travel to London the following day to film episodes of Late Night Poker. After Lederer insisted it was still on, Matusow flew to London and filmed two episodes.
The following day production shut down.
"I asked why," said Matusow. "And they told me the check bounced. A $1.1m check. From a company that rakes $2.5m every day.
"I had no idea they had no money at all in the end. Those motherfuckers."
Becoming "Penniless" After Black Friday
Another topic that the panel discussed was how Black Friday has changed and any lessons they've learned from it. Again, Matusow's response was the most empassioned.
With the $400k on Full Tilt frozen, Matusow says that following Black Friday he became penniless overnight, but that ten years on things have changed.
"Now I have respect for money. $1,000 used to be like a $1 to me. But now I wonder how I was ever like that; I wonder how I could live like that. $1,000 feels like a lot to me now and that's made me a better person.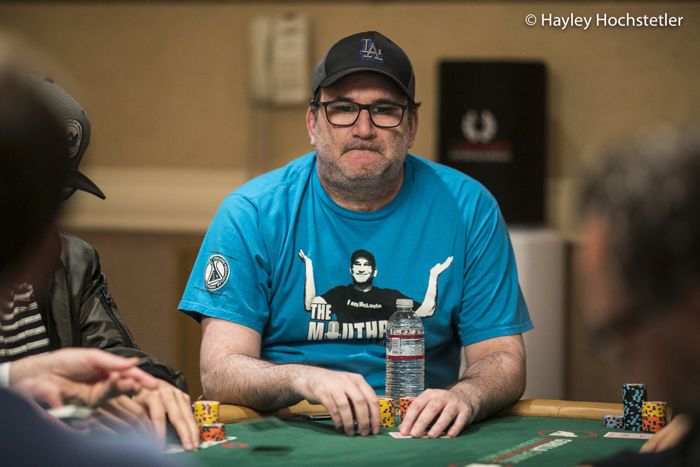 Matusow and Bitcoin
One of the craziest revelations from Matusow was his potential involvement in a bitcoin poker site called 'Get Lucky Poker'.
Matusow said that in 2012 he had $10,000 worth of bitcoin at $27 a coin but following threats from the poker community over his potential involvement in "another" Ponzi scheme, he sold everything and took the loss.
"Any way that $10,000 in bitcoin would be worth $186 million today. Who knows what I would do if I were to have had $100m maybe I'd have gone back to doing drugs. I might have ended up dead!"
---
Editor's note: According to current prices (April 14) Matusow's bitcoin would only be worth approx. $23.6 million
---
On Episode #10 of #TheOrbit we will mark 10 years since Black Friday together with @blur5f6, @erichollreiser,… https://t.co/Sdl3wtXjaD

— Robbie Strazynski (@cardplayerlife)
Will Shillibier is based in the United Kingdom. He graduated from the University of Kent in 2017 with a B.A. in German, and then studied for a NCTJ Diploma in Sports Journalism at Sportsbeat in Manchester. He previously worked as a freelance live reporter, and video presenter for the World Poker Tour.