Getting to Know Natural8 Ambassador Tsugunari Toma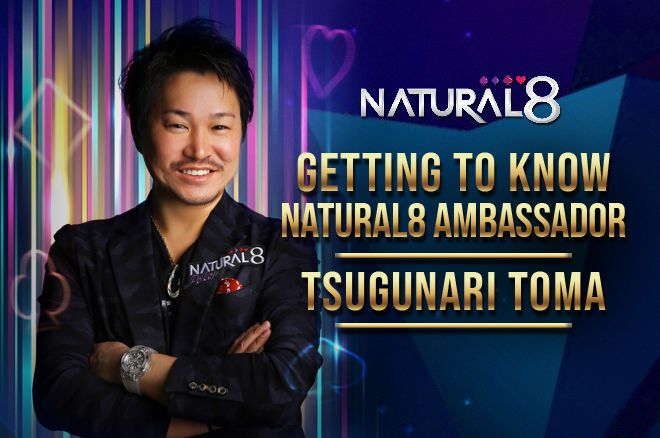 Table Of Contents
Poker players around the world are awaiting the widescale return of live poker in Europe and Asia, including major live poker festivals such as the European Poker Tour.
One of the winners at the last EPT, held in Prague in December 2019, was Natural8 Ambassador Tsugunari Toma.
He took down two High Roller tournaments, and final-tabled another for combined cashes of over $750,000.
---
Related: Tsugunari Toma Wins Second High Roller Title in a Week
---
Head to the NEW Natural8 Hub
Want to stay up-to-date on all the latest Natural8 news right here on PokerNews? Why not try out the new Natural8 Hub!
Returning to Poker
Toma says he's been waiting for a long time to get back to the live circuit, and he tries to play online where possible.
"Since I work during the day, it's difficult to play long games in online poker, so I'll do my best to get my work done and take a break."
| Year | Event | Buy-in | Place | Payout |
| --- | --- | --- | --- | --- |
| December 2019 | EPT Prague High Roller | €10,300 | 1st | €523,100 |
| August 2019 | EPT Barcelona Super High Roller | €100,000 | 5th | €496,740 |
| December 2018 | EPT Prague High Roller | €25,000 | 2nd | €191,840 |
| December 2019 | EPT Prague High Roller | €10,200 | 1st | €135,220 |
| November 2012 | APPT ACOP Main Event | HK$100,000 | 6th | HK$952,000 |
Combining Business and Poker
Toma is unmissable at live poker tournaments, with a sharp fashion sense and silver-studded shoes. Away from the poker tables, he's a successful businessman, and is a prime example of enjoying the game of poker for what it is.
"I used to work in a bank," Toma told PokerNews. "My business is as a management consultant, so we were applying for subsidies and loans for our customers as a result of COVID-19."
With no legal casinos in Japan, Toma says that so-called "amusement casinos" are in fashion, so much so that Toma opted to buy one himself.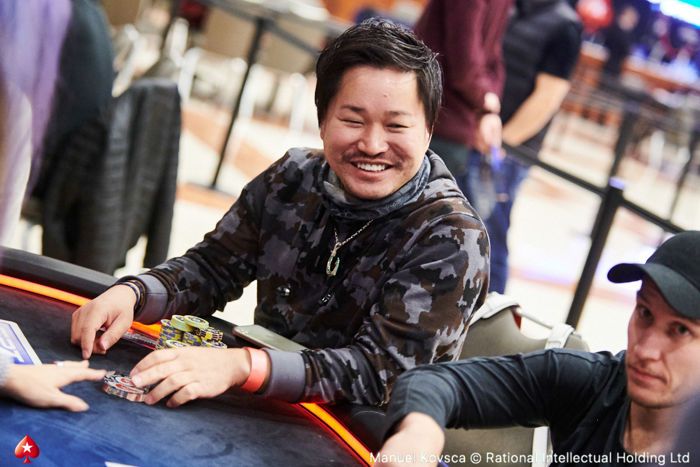 Poker in Japan
Poker was increasing in popularity prior to 2020, but COVID-19 gave the sport a real boost. In May 2021, the Japan Poker Tour broke an attendance record
---
Read More: Toma Aims to Keep Winning, Use Platform to Promote Poker in Japan
---
Toma himself organized a tournament called 'Top of Poker Championship in Japan' that he says was a great success.
"The tournament is held at amusement casinos nationwide with an entrance fee of 6,000 yen. I sponsored the tournament, which generated a prize pool of $140,000."
It's an amazing time in online poker so don't miss out on this opportunity. It's not too late to download the Natural8 app and start playing online. New players can enjoy a variety of bonuses, promotions and freerolls.
Will Shillibier is based in the United Kingdom. He started working for PokerNews as a freelance live reporter in 2015 and joined the full-time staff in 2019. He graduated from the University of Kent in 2017 with a B.A. in German. He also holds an NCTJ Diploma in Sports Journalism.