Tom Dwan vs. Phil Hellmuth 'High Stakes Duel III' Preview: Let's Get it On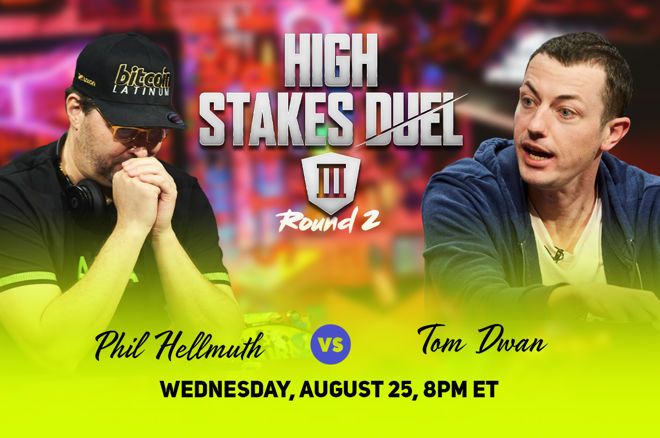 In a year with so many epic heads-up poker battles, PokerGO may have found the most intriguing match of them all — Phil Hellmuth versus Tom Dwan. The "High Stakes Duel III" Round 2 competition, which features a $200,000 prize pool, begins this Wednesday at 5 p.m. PST on the popular poker app.
If you're trying to handicap the game, good luck. Although Hellmuth is 7-0 on the show and has some wins against formidable opponents (Antonio Esfandiari, Daniel Negreanu), some believe he's facing his toughest task to date. On the flipside, the "Poker Brat" has been dominant in the live sit-n-go format for years, not just on "High Stakes Duel."
In 2005, he won the 64-player NBC National Heads-Up Poker Championship, and then finished second to Mike Matusow in 2013, the final year the tournament ran. So, if you're expecting "durrrr" to bowl him over, sure, it could happen, but it's unlikely.
What's the Scenario?
Tom Dwan and Phil Hellmuth will meet mano a mano August 25 at the PokerGO Studio in Las Vegas, and the match will air on PokerGO's "High Stakes Duel III" show.
Hellmuth defeated Nick Wright, a sports talk show host, in Round 1, which both players paid $50,000 to enter. Wright decided against a rematch, which left the seat open for a new player in Round 2. The prize pool remains in tact, but Dwan is required to pay $100,000 to get into the game, creating a $200,000 prize pool. The losing player of the match will then be forced to pay another $200,000 to enter Round 3, assuming that individual requests a rematch. The prize pool continues to double with each ensuing round until someone cries uncle and quits.
---
Related: Phil Hellmuth Comes From Behind to Beat Nick Wright in Round 1 of High Stakes Duel III
---
Who is Favored?
Strange as it might seem, the unbeaten player is the underdog. According to PokerShares, Dwan is a -128 favorite, meaning a $128 bet would net a $100 profit, if he wins. Hellmuth checks in as a slight underdog (+110), so a $100 bet pays out a $110 profit.
The15-time WSOP bracelet winner is no stranger to being an underdog. He's been in that same position in six of his seven matches on "High Stakes Duel," yet he's 7-0 on the show. Part of the reason he continues to assume the underdog role is due to his reputation as a weak heads-up player, but the results tell a different story.
Who are these Guys?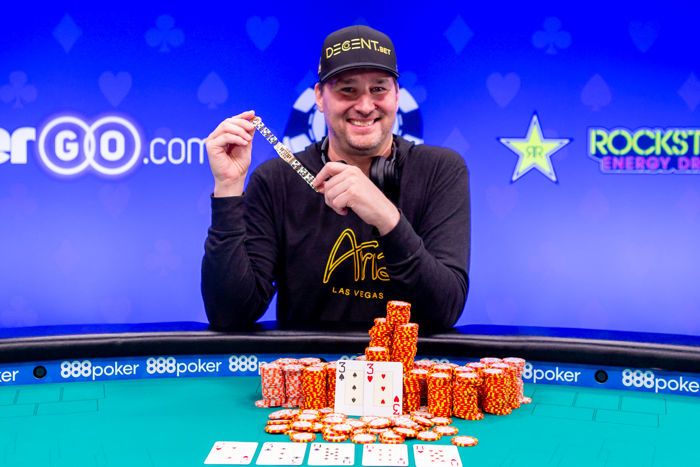 Unless you've been living under a rock or are new to poker, the competitors don't need much of an introduction, but we'll give them one anyway. Phil Hellmuth is 57 years old and was inducted into the Poker Hall of Fame in 2007. The 1989 WSOP Main Event champion has a record 15 World Series of Poker bracelets and over $24 million in live tournament winnings.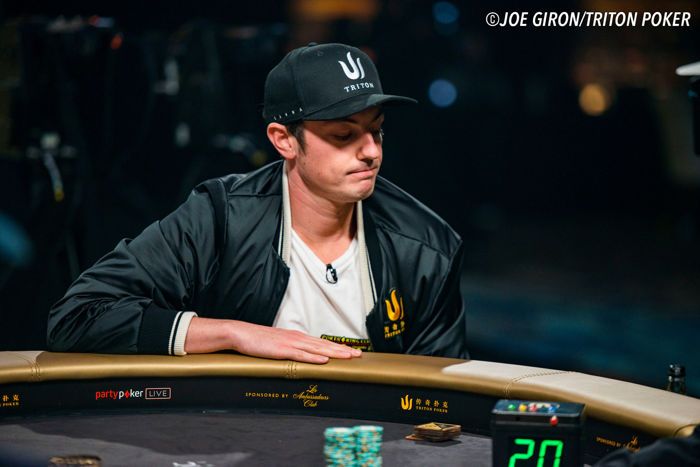 The challenger, Tom Dwan, known as "durrrr" online, is 35 years old and is a virtual lock to make the Poker Hall of Fame when he becomes eligible at age 40. Dwan became famous during the poker boom era for crushing the nosebleed games on Full Tilt Poker before joining the televised live poker scene in 2008. His fearless style of play, never one to shy away from a massive bluff, made him an instant fan favorite among those who watched "Poker After Dark" and "High Stakes Poker" back in the day.
What's the Backstory?
Dwan and Hellmuth have faced off numerous times in cash games, including on shows such as "Poker After Dark." But the heads-up match you're about to witness on PokerGO is 13 years in the making. And that's what makes Round 2 of "High Stakes Duel III" so intriguing.
In 2008, "durrrr" was the online hotshot who had just burst onto the live poker scene. Hellmuth was already a Poker Hall of Famer and considered one of the all-time greats. In the first round of the 64-player NBC National Heads-Up Poker Championship that year, new-school met old-school, and the outcome was something that poker fans from that era may never forget.
Dwan cracked Hellmuth's aces with pocket tens, setting up a memorable "Poker Brat" meltdown. Hellmuth trashed the play, claiming that "I'd never put more than 3,000 in with pocket tens before the flop," followed by, "we'll see if you're even around in five years." The disrespect led "durrrr" to challenge his opponent to a rematch.
"Pick your stakes heads up, pick your stakes heads up," Dwan told Hellmuth in 2008 before pulling some casino chips out of his pocket. "We can play right now if you want."
The challenge wasn't accepted and the poker world has been waiting 13 years since that infamous Hellmuth meltdown to see these two poker greats battle in a heads up match. They'll get their wish August 25 on the PokerGO app at 5 p.m PST.
Remember, Poker After Dark will air every Monday but is only available to PokerGO subscribers. If you're not currently subscribed, you can get a monthly subscription for $14.99, a three-month plan for $29.99, and an annual subscription for $99.99. You can also save $10 off an annual subscription by using promo code "PokerNews" at checkout.