Jeppsson Wins GGPoker Super MILLION$ For $291,188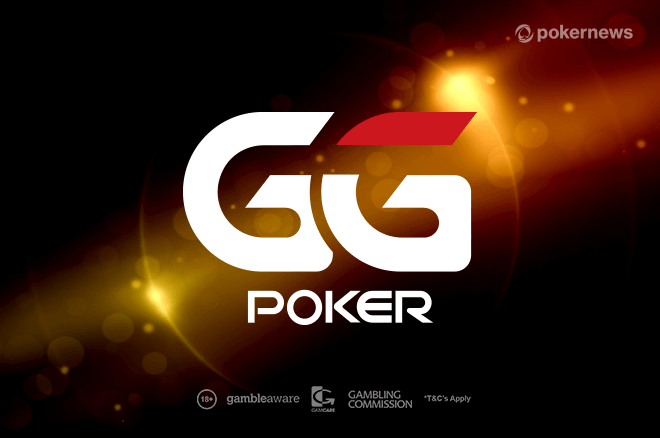 Table Of Contents
Christian Jeppsson sat down at the latest edition of the GGPoker Super MILLON$ final table with a substantial chip lead and turned that chip advantage into an outright victory. The Swedish pro, showing as playing from Andorra, walked away with $291,188 after defeating fellow start-of-day big stack Thomas Muehloecker heads-up.
Super MILLION$ Final Table Results
| Place | player | Country | Prize |
| --- | --- | --- | --- |
| 1 | Christian Jeppsson | Andorra | $291,188 |
| 2 | Thomas Muehloecker | Austria | $227,406 |
| 3 | leeel | Russia | $177,594 |
| 4 | Ioannis "Chitirijr" Droushiotis | Cyprus | $138,694 |
| 5 | Jans Arends | Austria | $108,314 |
| 6 | Juanki "Little Pepe" Vecino | Estonia | $84,588 |
| 7 | Daniel Dvoress | Canada | $66,060 |
| 8 | Malcolm "HappyWhale" Trayner | New Zealand | $51,590 |
| 9 | Mark Radoja | Canada | $40,290 |
Qualify for the WSOP Europe Main Event with ClubGG from $49.99
Mark Radoja was the final table's first casualty; he busted during the 17,500/40,000/4,500a level. Russia's "leel," who started with only ten big blinds but enjoyed a rush of cards early on, opened to 70,000 with ace-trey of hearts from early position. Muehloecker called in late position with king-queen, only for Radoja to squeeze all-in for 703,759 with ace-king of diamonds on the button. Ioannis "Chitirijr" Droushiotis four-bet all-in for 1,279,542 with pocket jacks, which folded out the active players. The Cypriot's jacks held, and Roadoja busted.
New Zealand's Malcolm "HappyWhale" Trayner was the next player heading to the exits. Trayner was down to only two big blinds when he found pocket kings on the button. Juanki "Little Pepe" Vecino opened to 210,000 at the 25,000/50,000/6,000a level with ace-king, leaving himself only 565,660 chips behind. Trayner called all-in, and lost courtesy of an ace on the flop.
Former Champion Dvoress Busts Out
Seventh place was decided when Daniel Dvoress, a former Super MILLION$ champion, crashed and burned. Vencino min-raised to 120,00 with pocket aces in the cutoff, and Dvoress defended his big blind with a call holding king-ten. Dvoress flopped a king but was still way behind; he check-called a 60,000 bet from Vecino. The turn was another brick, and both players checked. A nine on the river failed to alter the course of the hand, and Dvoress check-called off his 295,902 stack.
The last five-figure prize of the evening went to Vecino during the same level. Vecino limped into the small blind with ace-six, Jeppsson raised to 215,300 with ace-jack in the big blind and snap-called when Vecino ripped in his 1,317,442 stack. No six appeared on the five community cards, and Vecino bowed out in sixth, a finish good for $84,588.
Cash Drops Doubled to 1,200 Big Blinds at GGPoker Every Friday
Jans Arends saw his tournament end abruptly in fifth place for $108,314. Arends was nursing a short stack of 12 big blinds when he three-bet all-in over an opening raise from Droushiotis from under the gun. Arends flipped over pocket eights, and was in a world of pain against the queens of his opponent. The ladies melted the snowmen, which reduced the field to only four players.
Those four became three when Arends' executioner, Droushiotis, ran out of steam. Muehloekcer min-raised to 200,000 on the button with jack-six of clubs, and Droushiotis defended his big blind with a call with jack-ten. Both players paired their kicker on the flop, Droushiotis led for half-pot, and Muehloecker called. Another six on the turn put the ball firmly in Muehloecker's court. Droushiotis led for a 500,000 half-pot bet, which Muehloecker raised to 1,600,000. The Cyprus-based grinder responded with jam for 3,375,756, and Muehloecker quickly called. The Austrian's trip sixes held, Droushiotis busted, and Muehloecker soared into the chip lead by some distance.
Amazing Comeback Cut Short
The superb comeback by "leeel" ended when Jeppsson sent him to the showers. leeel limped for 140,000 on the button, Muehlocker folded his small blind, but Jeppsson raised to 490,000 and called when leeel shoved in the rest of his 2,286,940 stack. It was suited ace-king for leeel against Jeppsson's jacks. A nine-high board ended leeel's participation. An incredible result for the Russian who won his seat for only $108, started the final table with 10.1 big blinds, and was now heading home with $177,594.
Muehloecker held a 7,152,001 to 6,247,999 chip lead over Jeppsson going into the one-on-one battle, which gave him his best shot at Super MILLION$ glory. Jeppsson pulled level, but neither player could make any inroads into their opponent's stack.
You'll Want Bad Beats at GGPoker With The New Bad Beat Jackpot
A cruel hand handed the advantage to Jeppsson. The board four-flushed with clubs, and Muehloecker held an eight of clubs. However, Jeppsson was sat with the jack of clubs in his hand, and he scooped a large pot. It was all over soon after.
With blinds of 100,000/200,000/25,000a, Muehloecker moved all-in with king-nine for 2,232,036, and Jeppsson called with ace-deuce of diamonds. A deuce and two diamonds on the flop gave Jeppsson almost 84% equity in the hand, and the jack of diamonds turn locked up the hand for him. Muehloecker busted in second place for $227,406 and Jeppsson walked away with $291,186.