Timothy Adams on the World Cup of Vegas: "Maybe Neymar Could Play!"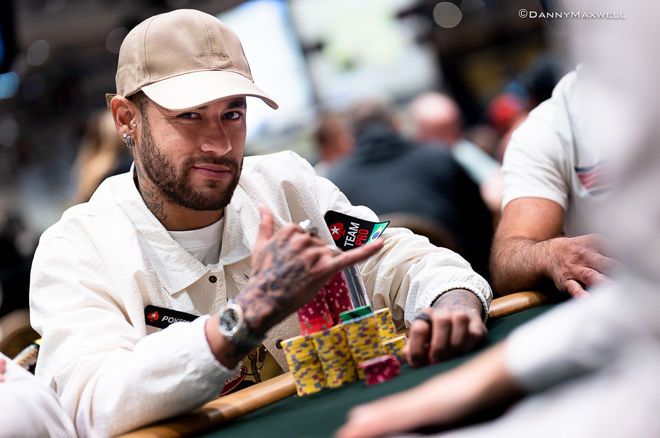 Every summer, players from around the world gather in Las Vegas to try and win one of poker's biggest prizes. A WSOP bracelet? Perhaps. But on this instance we're talking about another highly competitive and international tournament, one with as many bragging rights as the WSOP. The World Cup of Vegas.
PokerNews spoke with Canadian poker player and tournament organizer Timothy Adams about the tournament, what it takes to organize and whether a certain Brazilian PokerStars Ambassador could be making an appearance in the not to distant future.
The Origins of the World Cup of Vegas
"I always loved playing football tournaments growing up and the idea of the World Cup of Vegas started in 2014," says Adams. "I played a lot of football growing up and I noticed a lot of poker players on the tour played as well. I bounced the idea around a few guys and there seemed to be a lot of interest.
"I think a lot of guys got hooked and the tournament has been growing ever since."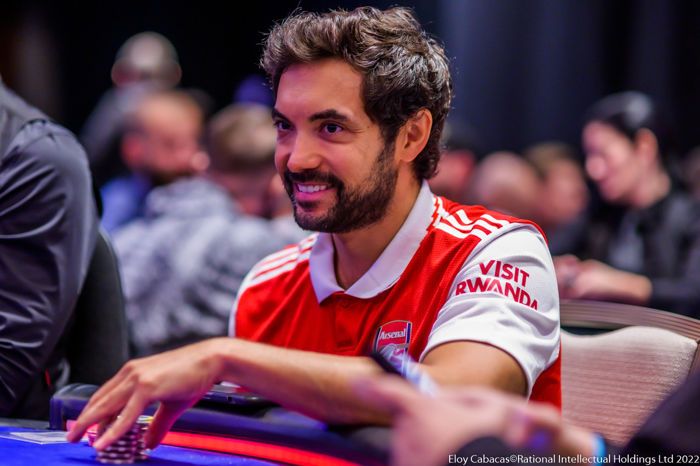 That first tournament featured seven countries, with a certain Jeff Gross scoring a last-minute winner for the United States against Brazil in the last seconds of the final.
"Over the years we have anywhere from 12 to 18 teams participating. I spend a lot of time coordinating and talking with the captains of each team, so there's lots of organizing happening behind the scenes
"I don't spend my summers in Vegas as often anymore so when I'm not there, Las Vegas Sports Park help me massively, as well as a few friends. I really appreciate that."
"At times, it's not always easy to coordinate and there are definitely bumps along the ride but for me, it's totally worth the time I put into it."
---
PokerStars Kick-Off is the Perfect Game to Play this World Cup
---
Former World Cup of Vegas Champions
In the eight instalments of the World Cup of Vegas, there have been six different winners, with both the USA and France winning it on two separate occasions. Adams says that several teams have been consistently dominant, but other countries are starting to make an impact.
| Year | Winners |
| --- | --- |
| 2014 | United States |
| 2015 | Brazil |
| 2016 | France |
| 2017 | Germany |
| 2018 | United Kingdom |
| 2019 | United States |
| 2021 | Austria |
| 2022 | France |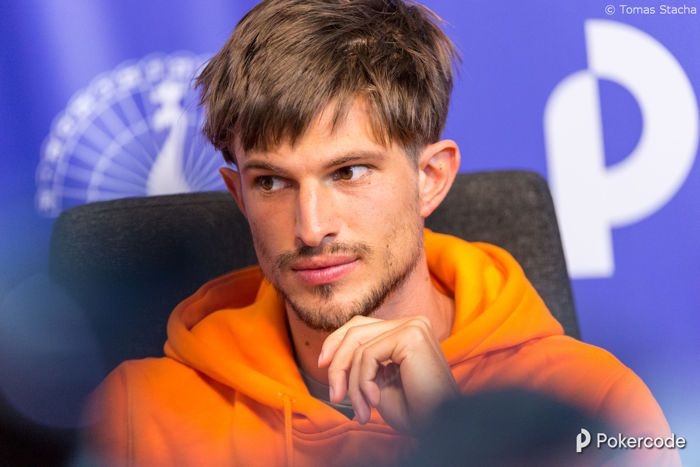 "Over the last few World Cup of Vegas tournaments Spain has been very good and lost in finals twice (2019 and 2022). Croatia have also been very good and lost in the finals in 2021. The UK is always in the mix as well.
"Nowadays, Austria has been the tournament favourite. They are a bunch of young guys and captained by ex-pro footballer, Mario Mosböck (pictured). They put on one of the most dominant performances in 2021 and they were the favourites in 2022 but ended up losing in the semis."
Another part of the tournament is the Richard Lyndaker Award. Having played in the World Cup of Vegas for the USA in the first few years it ran, the former online poker player passed away in 2019. The award is given to the tournament MVP.
"He was a very good soccer player and was really passionate about it," said Adams. "I wanted to have an award in his honour."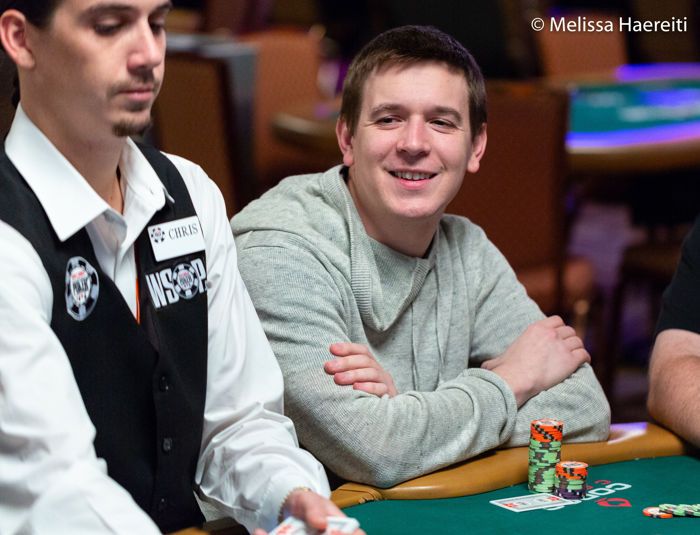 Rivalries and Competitive Nature
With the history that has been built up within the tournament, Adams says there's no shortage of rivalries.
"USA vs Brazil is always heated. Germany vs USA have always had big matches, too. The day is a combination of fun, very competitive and for me personally, it's very hectic.
"Although it's hectic, I really enjoy organizing it. There is a good amount of satisfaction that people enjoy it and that now it's become a tradition. "
---
From Soccer to Solvers; The Interesting Journey of PokerStars' Steve Enríquez
---
In tournaments such as these, national pride will only take you so far, but it doesn't take much for the competitive edge of some of the participants to break out.
"You see a lot of guys taking great pride in representing their country"
"The level is quite high," says Adams. "And of course, poker players are ultra-competitive. You see a lot of guys taking great pride in representing their country and at times, things get heated.
"For me, it's cool to see so many different champions through the years. You really get the feeling that any year, there are about five or six teams that can win the entire competition. "
Big Names at the World Cup of Vegas
Just looking through a couple of years' worth of squad pictures is enough to really rack up the bracelets: WSOP Main Event winner Damian Salas, Nacho Barbero, Romain Lewis, Adrian Mateos, Manig Loeser, Ognyan Dimov, Yuliyan Kolev, Andre Akkari and Byron Kaverman have all either played or won the World Cup of Vegas over the years.
But what if I told you a former UEFA Champions League winner has also entered — and narrowly missed out on winning!
"In 2016, the Norwegians guys told me that John Arne Riise was coming to play the Main Event and that he was interested in playing in the soccer tournament."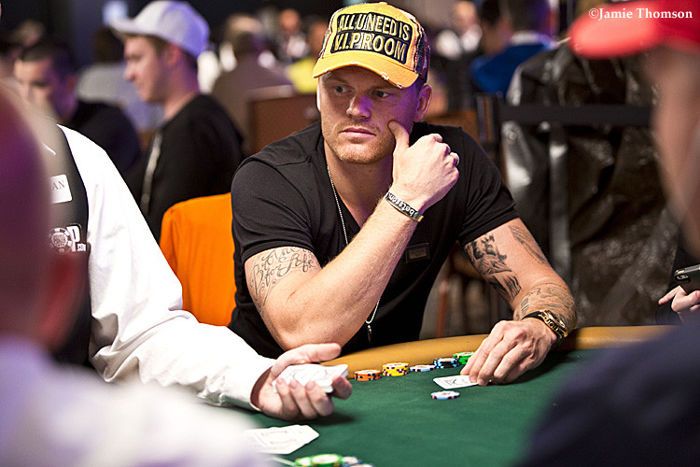 Riise had only just retired from a career that had seen him play in the Premier League for Liverpool and rack up 110 caps for Norway — although he never played in the FIFA World Cup.
"He had an incredible left foot and was able to blast it top corner from all over the field. Riise was super competitive and actually showed a lot of emotion when playing, it was really cool to watch. But amazingly, Norway lost to France in the finals. So again, it shows just how high the level is."
Adams says there have been other ex-pros that have played, and still holds hope for a certain Brazilian to make an appearance...
"There were talks about Neymar playing one day but we may have to wait until he is retired!"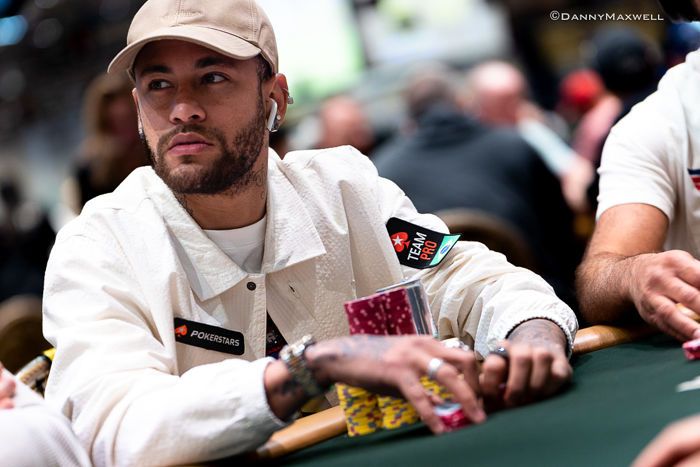 Will Shillibier is based in the United Kingdom. He graduated from the University of Kent in 2017 with a B.A. in German, and then studied for a NCTJ Diploma in Sports Journalism at Sportsbeat in Manchester. He previously worked as a freelance live reporter, and video presenter for the World Poker Tour.